The 2010s were dominated by great wingers such as Messi, Neymar, and Ronaldo. However, in the past few years, strikers are the ones who prove to be the most clinical. The classic number 9's are proving to be the most efficient. From the modern mobile striker to the classic number 9's, today we present to you the 5 Best Strikers in the world in 2022:
Click here to check out the 5 Best Right Wingers in the world 2022.
Ciro Immobile
Age: 32 years old
Nationality: Italian
Club: SS Lazio
Ciro Immobile has had a diverse career as he has played in Italy, Spain, and Germany. Considered a late bloomer by many, Immobile during the initial phase of his career never seemed to stay longer than a season at any club. A Juventus academy product he is known for his one good season at Torino and his later spell at Lazio where he remains the key player of the team. Ever since joining Lazio in 2016, the Italian has gone on to score 189 goals in 273 games while also assisting 51.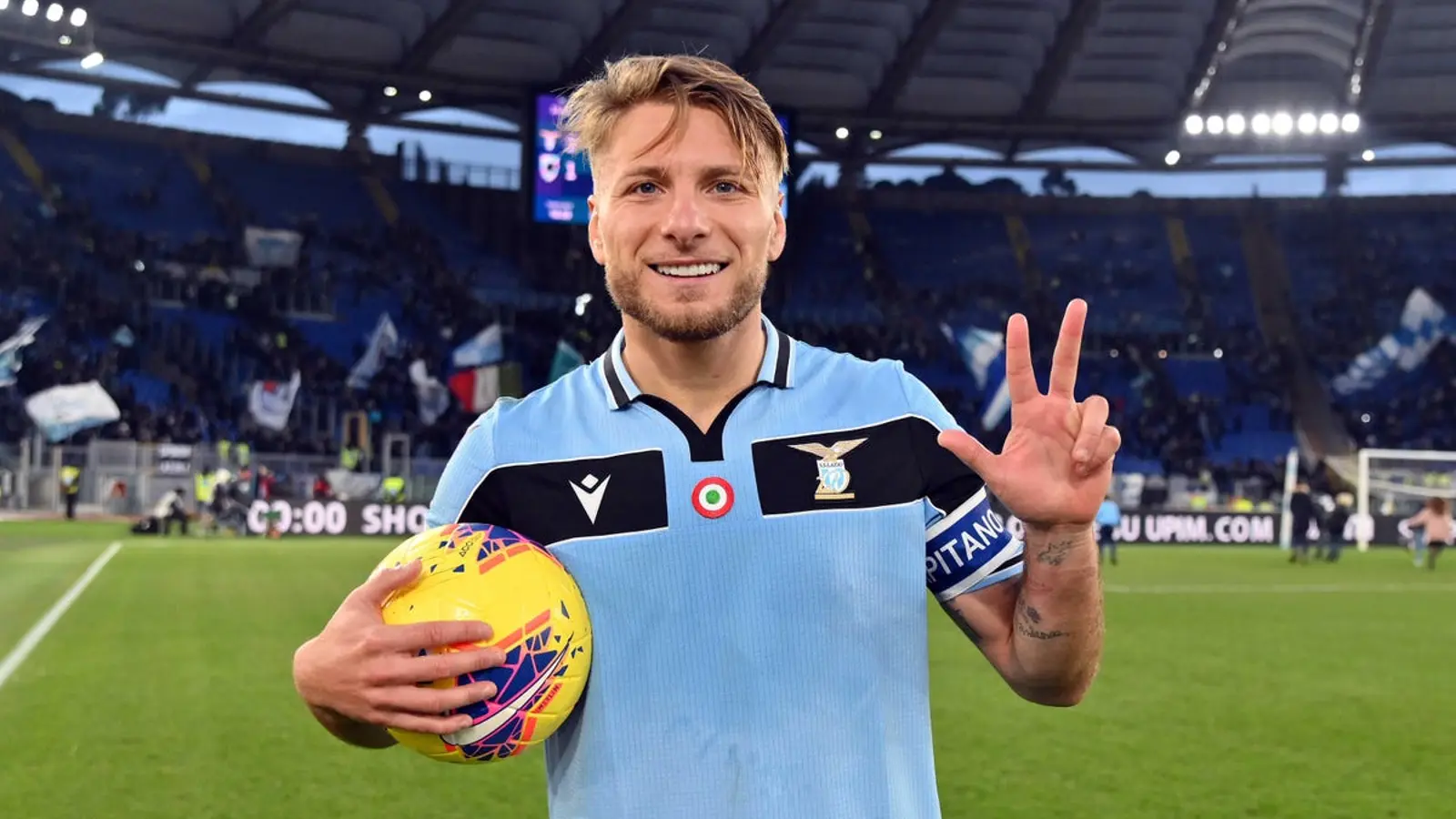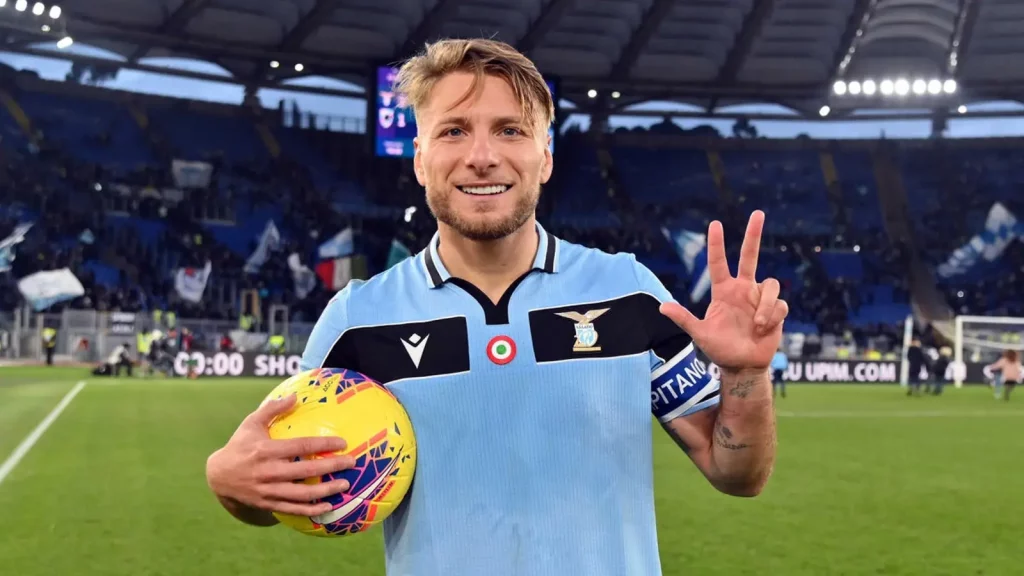 The 2020 Euro winner with Italy, Lazio has been efficient and consistent these past years. He has won the 'Capocannoniere', the award of Serie A's top scorer each season, four times. He surprised everyone when he outscored the likes of Messi, Ronaldo, and Lewandowski to win the European Golden Boot for 2018-19. This season as well, he has popped up with 7 goals and 5 assists so far. Ciro is a very smart striker who usually likes to be creative with his shot but often takes on the keeper from a distance. A versatile striker who can play anywhere in the attacking line, he is known for his off-the-ball movement. Apart from that, the Italian has excellent technique and is quite effective in the air.
Harry Kane
Age: 29 years old
Nationality: English
Club: Tottenham Hotspurs
Kane has been one of the best strikers in the Premier League and in Europe. His consistency over the years is what makes him special. This season, under Antonio Conte, the striker has found the back of the net 11 times. Kane has spent his entire career playing in England while scoring 286 goals and providing 77 assists, primarily for Spurs. Unfortunately, Kane has no team trophies to brag about. However, individually, he has won the Premier League Golden boot 3 times and even won the World Cup golden boot in Russia in 2018.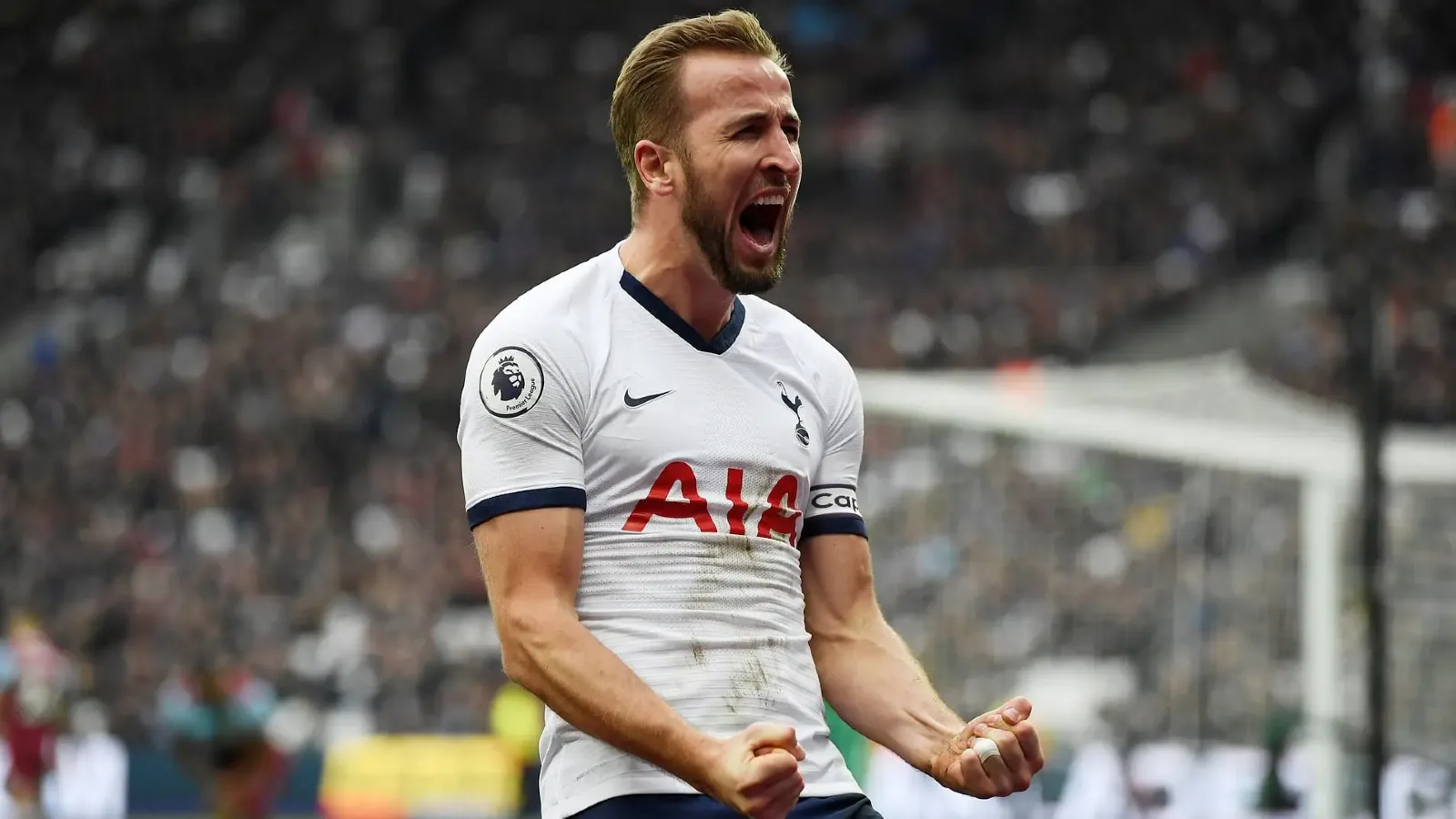 Harry Kane has never been on the podium for the Ballon d'Or and the highlights of his career would be reaching the Champions League final in the 2018-19 season. He is England's second-highest goal-scorer and the 3rd highest in the Premier League. Kane is a traditional no.9 known to be in the box and capitalize on goal-scoring chances. However, he is much more than that, as holding off defenders and creating for his teammates is one of his most underrated qualities. A perfect example of this was the 2020-21 season where he outscored everyone in both goals and assists in the league with 23 and 14 respectively.
Read more: Vinicius names his five favorites to win the FIFA World Cup 2022
Erling Haaland
Age: 22 years old
Nationality: Norwegian
Club: Manchester City
Haaland after making a name for himself in the Bundesliga, moved to Manchester City this summer. The Norwegian is a generational talent, a prolific goal scorer, and a future legend of the sport. The striker came onto the scenes at Molde but later moved to RB Leipzig. After scoring 17 goals in just half the season, with the majority of them coming in the Champions League attracted a lot of attention. Soon Borussia Dortmund came knocking where he scored 62 goals in 67 games, nearly a goal each game. This cemented his place as the next big thing in the sport and soon Manchester City brought him to Etihad.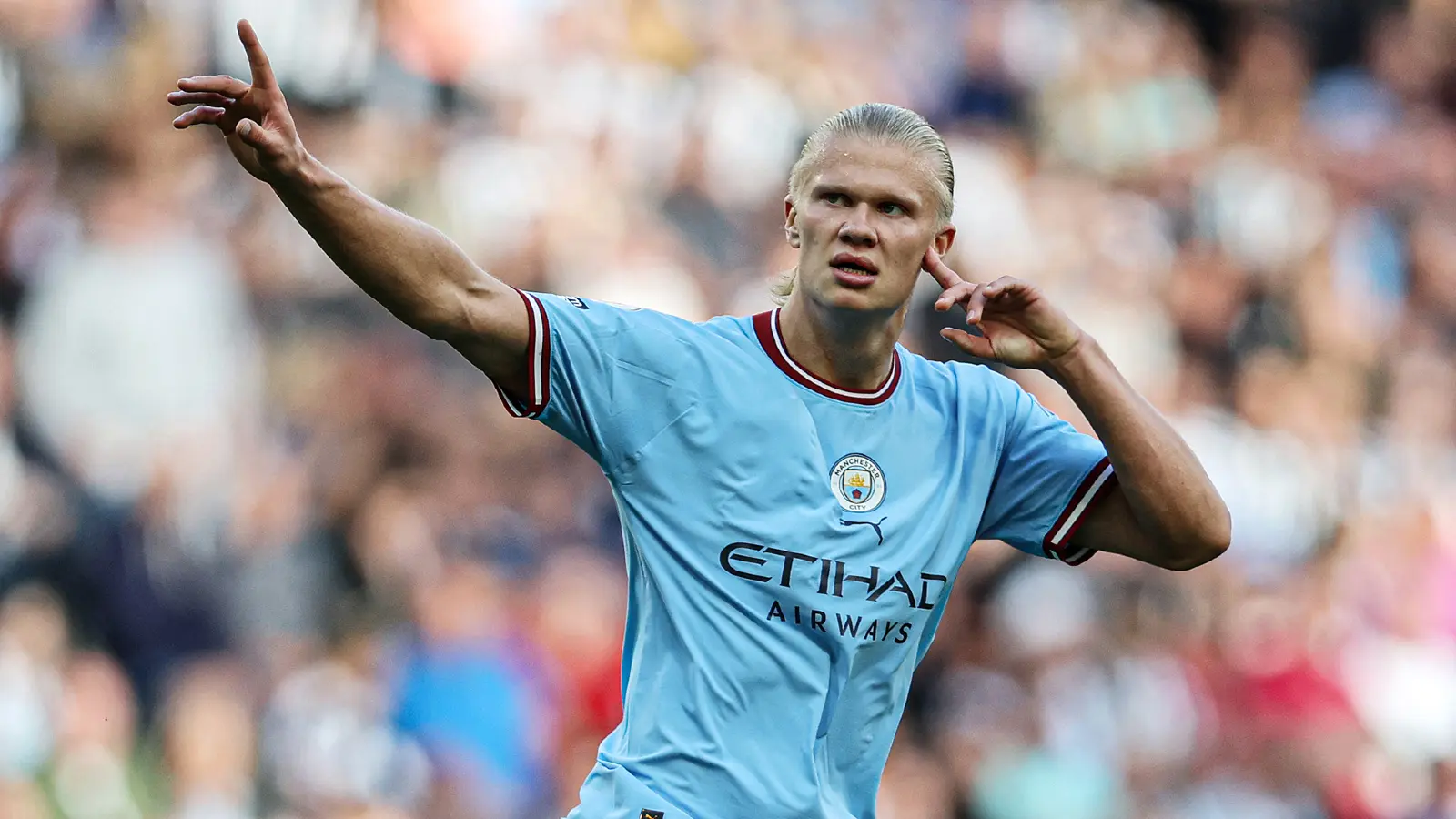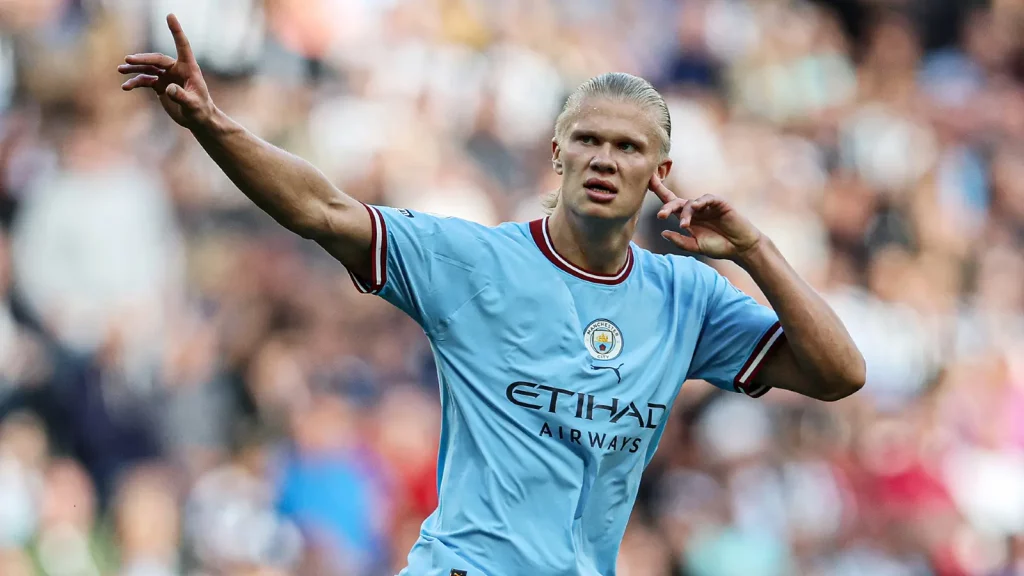 At Man City, Haaland has hit the ground running by scoring 22 goals just three months into the season. According to many pundits, he is set to break numerous records in the Premier League including the record for most goals in a single league season. Haaland is a rare player who is both fast and strong, which combined with his ferocious goal-scoring instincts makes him a force to reckon with. He loves to run behind defences and can score with both feet and head.
Karim Benzema
Age: 34 years old
Nationality: French
Club: Real Madrid
The French striker has been at Real Madrid since 2009. He was always found playing second fiddle to players such as Cristiano Ronaldo and Gareth Bale. However, since Ronaldo's exit in 2018, Benzema has stepped up big time. He even won the 2022 Pichichi trophy for the most goals in La Liga. Benzema has had quite an illustrious career winning the Champions League 5 times, La Liga 4 times, and numerous others including the likes of Ligue 1 and UEFA Super Cup.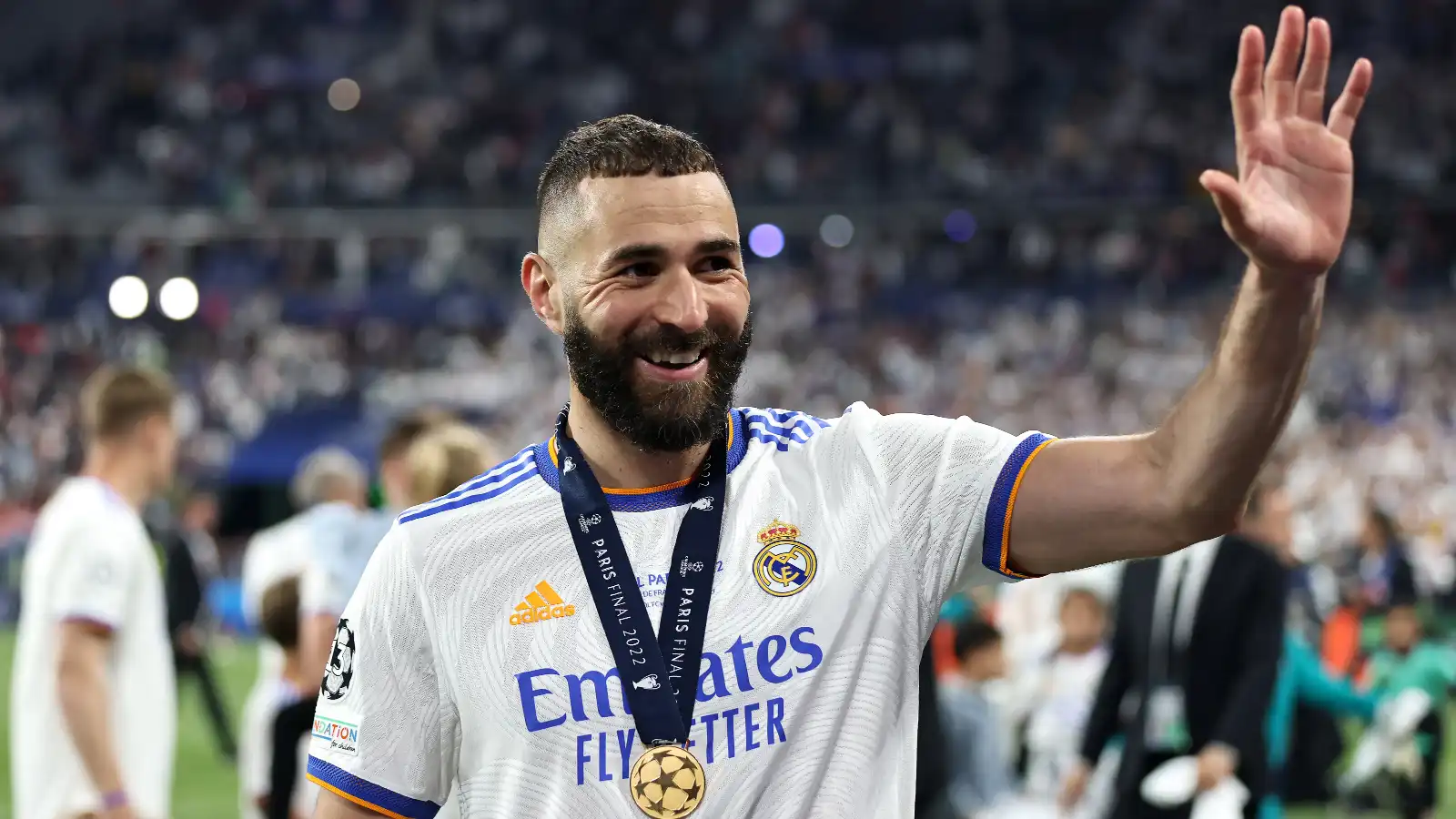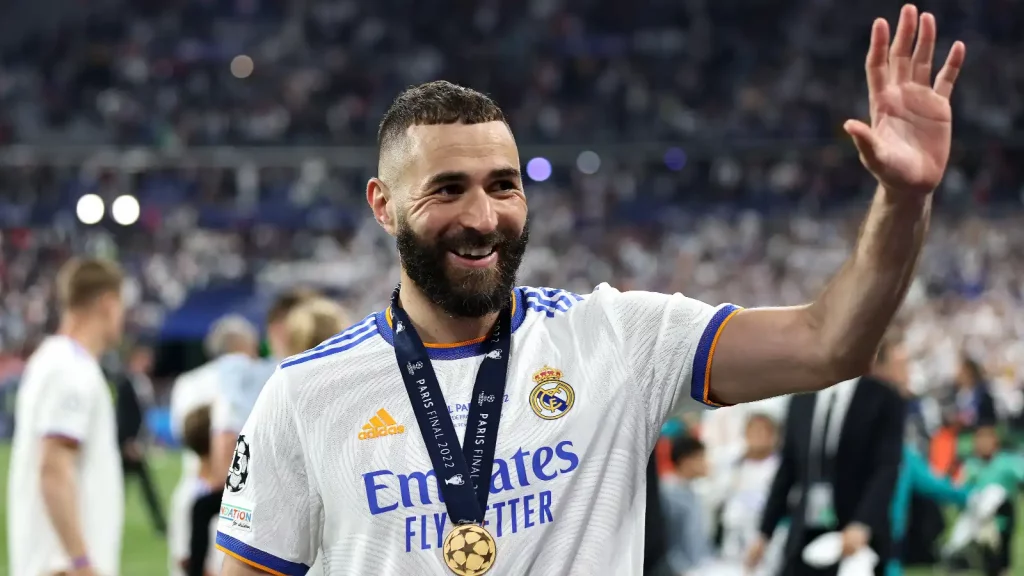 Benzema plays as a classic false-9 who likes to drop deep and create space behind for the wingers to exploit. The center-forward possesses incredible dribbling skills and has a deadly eye for goal. He is capable of intimidating any defenders by playing off their shoulders. A quick, creative and agile forward, who loves to play link-up by dropping deep and excels at the tactical part of the game. His strength allows him to get the better of defenders even in the air. His vision and passing are some of his most underrated skills.
Benzema won the 2022 Ballon d'Or after a great season with Real Madrid winning La Liga and the Champions League. He finished the 2021-22 season with 44 goals and 15 assists in all competitions. This season, the Frenchman, despite suffering an injury has scored 6 goals this season.
Also read: FIFA World Cup 2022: Wales Full Fixtures, Tickets, Day, Date, Groups, Timings, Venue, Live Streaming, and Other Details
Robert Lewandowski
Age: 34
Nationality: Polish
Club: FC Barcelona
Robert Lewandowski is currently plying his trade in La Liga for FC Barcelona. Prior to this, he spent nearly his entire career in the Bundesliga, first for Dortmund and later for Bayern Munich. Earlier this summer, the Polish striker joined FC Barcelona for a new challenge after winning everything there is to win Germany. Lewandowski has won the illustrious UEFA Champions League along with the Bundesliga which he won 10 times and the German Cup 4 times.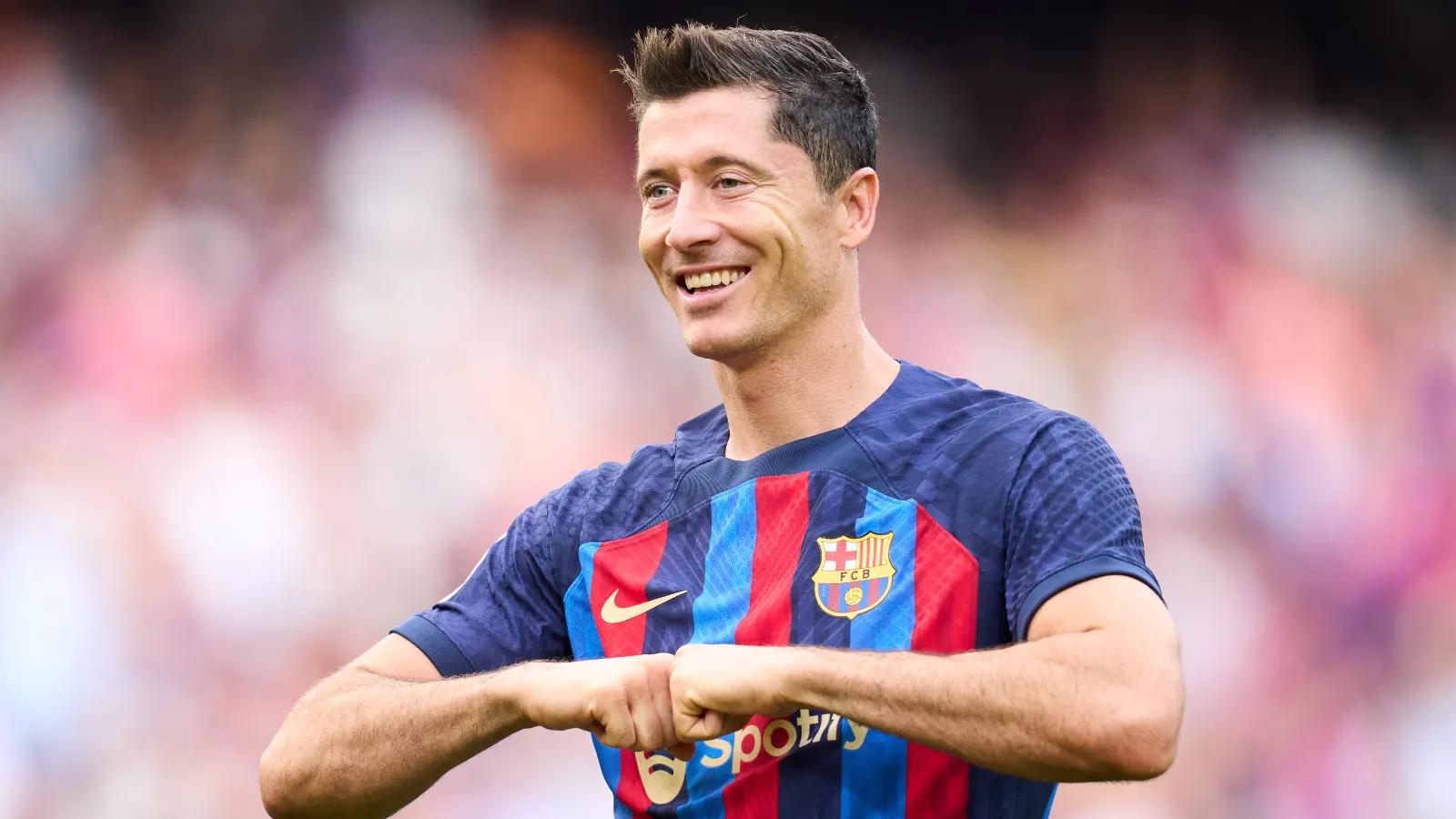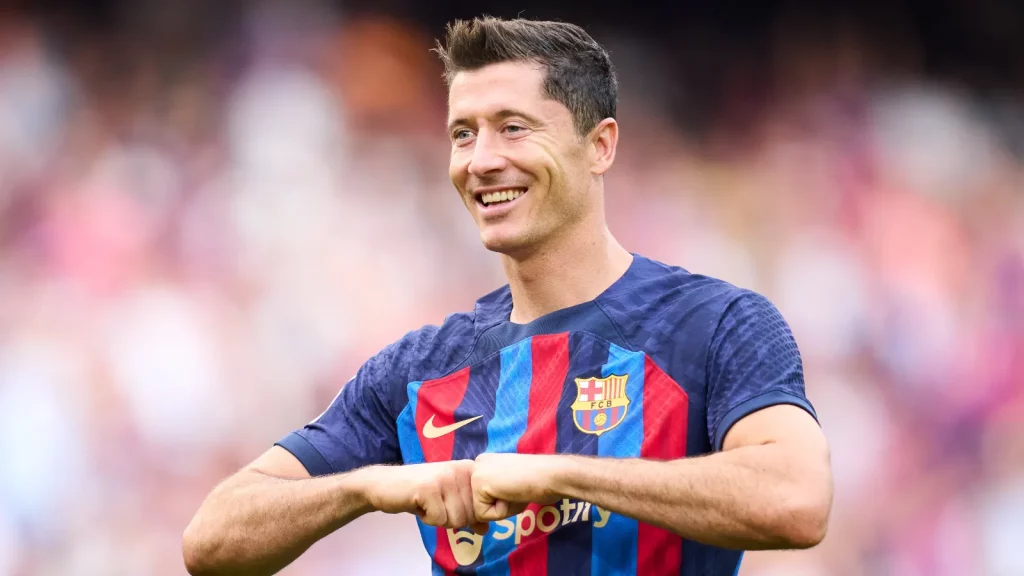 Lewandowski is not shy of scoring goals and that too for fun. He has won the German Golden boot on numerous occasions and the coveted European Golden Boot twice in 2020-21 and 2021-22. This season alone, for FC Barcelona he has already scored 17 goals in 16 games. The stats speak for themselves, as the striker has scored over 600 goals for club and country. Over the years Lewandowski has been denied the chance to win the Ballon d'Or. He was the favorite in 2020 but the award was canceled due to the global pandemic. In 2021, he was controversially edged out by Lionel Messi due to Argentina's Copa America win, while he finished second. This year he finished fourth despite winning the European Golden boot and the Gerd Muller Trophy.
The striker is widely considered one of the finest strikers of this generation. He is a clinical goal scorer who is good with both feet. Also, a perfect mix of strength, pace, balance, and intelligence. He is great at heading and makes exceptional runs to get into goalscoring chances. Although he is a traditional goal-poacher, he possesses incredible technical skills and loves to take on defenders. He is often seen using simple dribbles, quick feet, and feints to create space while he is well capable of holding the ball and providing for his teammates.
For more news and information on the FIFA World Cup 2022, Keep reading The SportsLite
Do follow us on: Google News | Facebook | Instagram | Twitter | Youtube | LinkedIn
Have a good day ahead 🙂