Manchester City have been fined £260,000 and given a warning over the pitch invasion which followed their Premier League title win in May by the Football Federation on Friday.
The incident happened right after the final whistle of what was an extraordinary match as Manchester City went on to win the league title.
The final day of the last season was filled with ups and downs for all City and Liverpool fans. Manchester City had a one-point lead over Liverpool and needed a win to secure the title whereas Liverpool had to rely on a City slip-up and a win to secure their second in the last 3 years. City came back from two goals down to beat Villa 3-2, prompting supporters to rush onto the Etihad Stadium pitch.
However, some unfortunate incidents followed the pitch invasion. Aston Villa goalkeeper Robin Olsen was assaulted during the post-match celebrations. Manchester City however did issue an apology and launched an investigation into the incident. Greater Manchester The police also charged two men following the pitch invasion for throwing fireworks onto the pitch and going onto the field.
Also read: FIFA World Cup 2022 Stadiums: From Zaha Hadid's magical Lusail to Stadium 974 made from shipping containers
FA issues further warning to Manchester City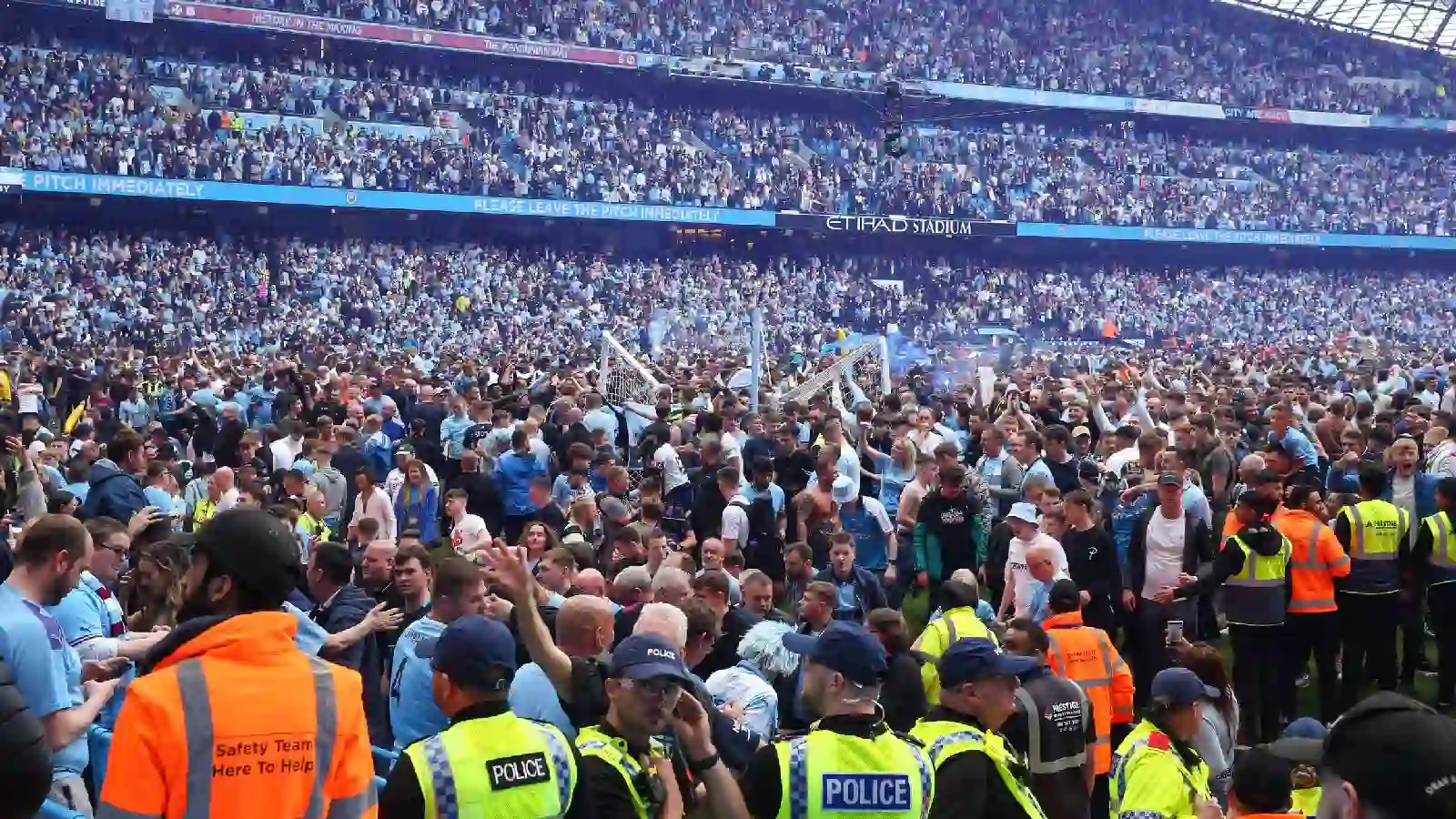 "The club admitted that it failed to ensure its spectators – and all those purporting to be its supporters or followers – conducted themselves in an orderly fashion and refrained from using threatening and violent behaviour while encroaching onto the pitch after the final whistle," the FA said.
The FA also fined Everton for a sum of 300,000 pounds the previous week for two pitch invasions by supporters in last season's win over Crystal Palace as well as a clash between an Everton fan and Palace manager Patrick Vieira.
In July, the FA, Premier League and Football League announced stricter sanctions for pitch invasions and the use of smoke bombs and pyrotechnics after an increasing number of disruptions at the end of last season.
Also read: Manchester City sinks rivals United in a nine-goal thriller at Etihad