Paris Saint-Germain forward, Kylian Mbappe has become the highest-paid player and the first player other than his club teammate Lionel Messi and Manchester United forward Cristiano Ronaldo to have come out on top of the highest-paid player list in eight years.
Messi and Ronaldo had been locked out of the top spot since 2014, but Mbappe's new deal with Paris Saint-Germain has seen him overtake his PSG team-mate and the Manchester United star.
Forbes' Justin Birnbaum reported Friday the French forward makes $110 million annually from his salary and another $18 million in off-field endorsements. Mbappé's $128 million in overall earnings narrowly surpasses that of PSG teammate Lionel Messi, who hauls in $120 million.
PSG's Neymar (US$87 million) and Liverpool forward Mohamed Salah (US$53 million) rounded off the top five.
Erling Haaland, who has made a blistering start to his Manchester City career after joining The Sky Blues from Borussia Dortmund in the close season, makes his debut in the top 10 with earnings of US$39 million.
2022 Forbes highest earners in football top 10 list
1. Kylian Mbappe – PSG: $128m (£115.2m/€130.9m)
2. Lionel Messi – PSG: $120m (£108.0m/€122.7m)
3. Cristiano Ronaldo – Man Utd: $100m (£90.0m/€102.3m)
4. Neymar – PSG: $87m (£78.3m/€88.9m)
5. Mohamed Salah – Liverpool: $53m (£47.7m/€54.2m)
6. Erling Haaland – Man City: $39m (£35.1m/€39.9m)
7. Robert Lewandowski – Barcelona: $35m (£31.5m/€35.8m)
8. Eden Hazard – Real Madrid: $31m (£27.9m/€31.7m)
9. Andres Iniesta – Vissel Kobe: $30m (£27.0m/€30.7m)
10. Kevin De Bruyne – Man City: $29m (£26.1m/€29.7m)
Also read: FIFA World Cup 2022 Stadiums: From Zaha Hadid's magical Al-Janoub to Stadium 974 made from shipping containers
The Kylian Mbappe Transfer Saga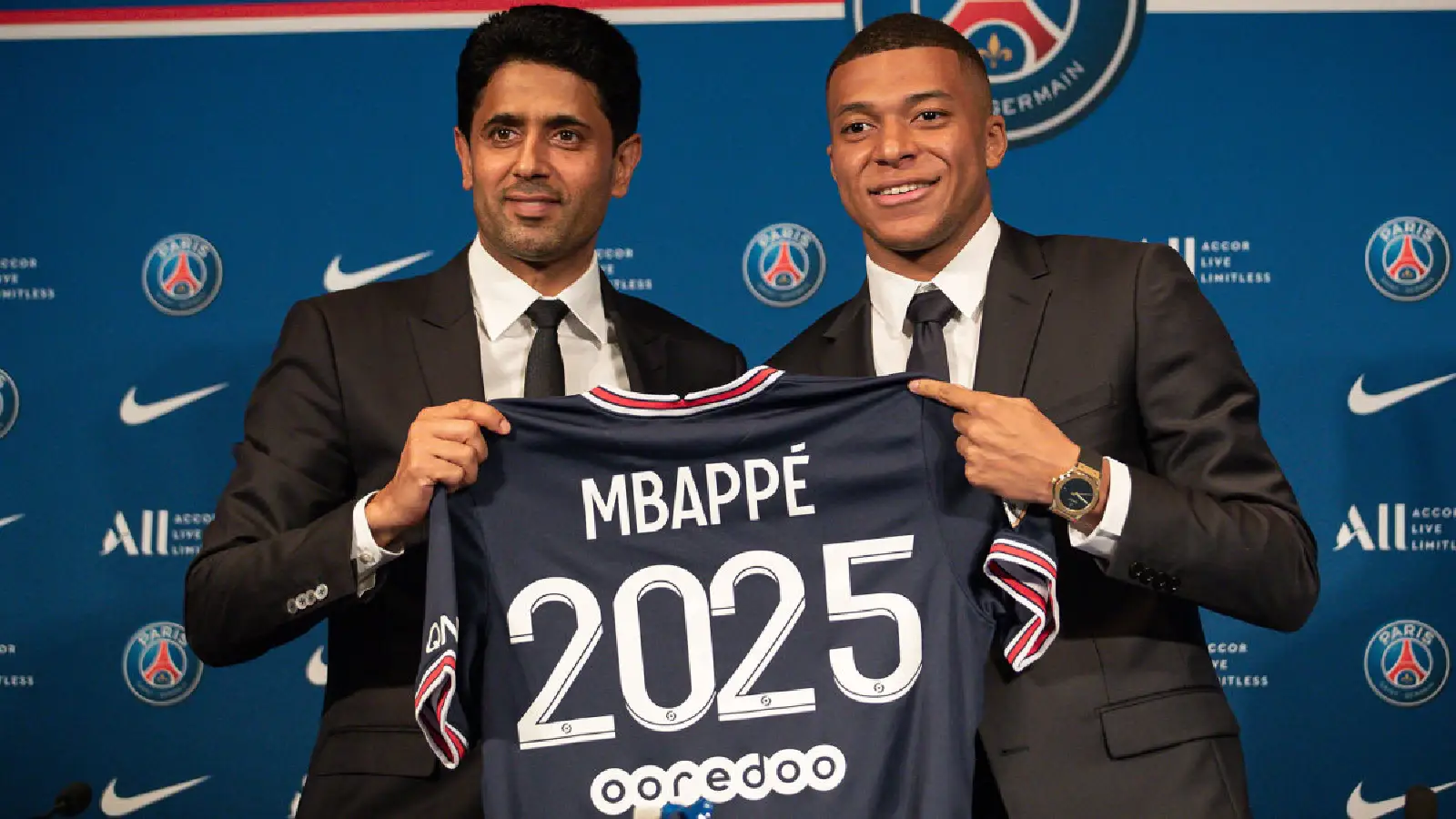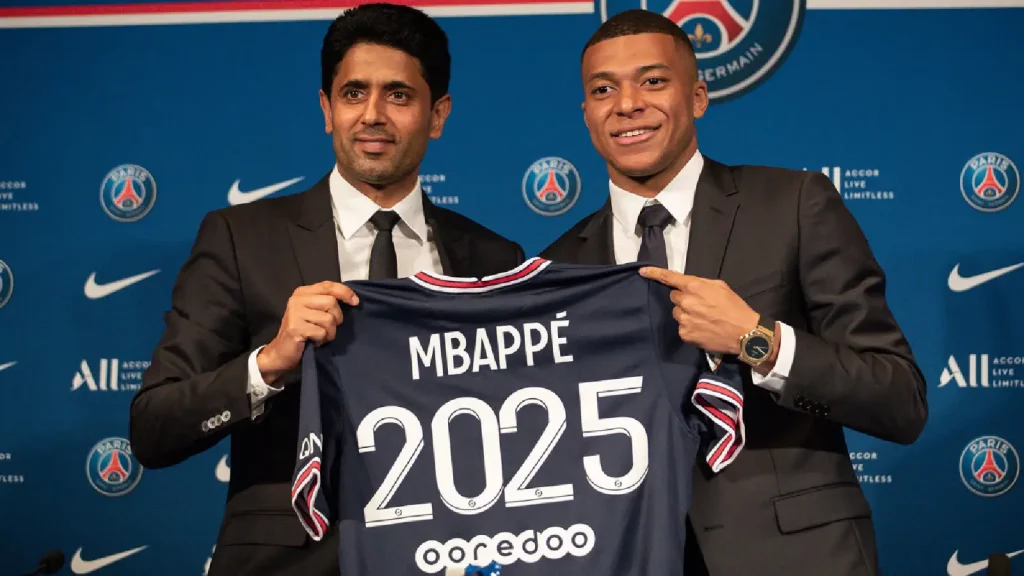 The France international had been linked with a move to Real Madrid as his previous deal in Paris was set to expire at the end of last season, only for him to sensationally agree to a three-year extension in May to stay at his hometown club.
Further, according to the Guardian's Adam White, in addition to the €250 million, Mbappe will earn over three years, and noted he was "expected to take a meaningful role in PSG's wider decision-making." The player has denied he'll wield more influence behind the scenes.
Still, the fact that Mbappe is already making this much at a relatively early stage of his career points to both his success on the pitch already and how he's poised to break the bank, even more, when his current contract runs down.
Also read: Manchester City fined over pitch invasion during Premier League title win