Just a few days after winning the Kopa Trophy at the Ballon d'Or 2022, Gavi wins the Golden Boy award beating the likes of Jude Bellingham and Eduardo Camavinga. The Golden Boy award is to honor the brightest and most promising young talent in European football. The 18-year-old made the list of 20 names including Jamal Musiala, Jude Bellingham, and teammate Pedri who won this award last year. The Golden Boy award first started in 2003 as Italian news agency Tuttosport first named Rafael van der Vaart as the inaugural winner. Since then, the award has been presented to some of the biggest players in the sport. However, some of those youngsters have failed to make a name for themselves. Today we will present you with the list of Golden Boy winners starting from 2003 up until 2022.
Click here to know about Steven Gerrard being sacked as Aston Villa Manager.
2003: Rafael van der Vaart
The Dutchman was playing for Ajax at the time and won the award despite a lackluster season that was hindered by injuries. Nevertheless, the creative midfielder earned himself the opportunity to play for top teams such as Real Madrid and Tottenham Hotspurs. He has earned 109 senior caps for The Netherlands and was key in their run to the final of the 2010 World Cup.
2004: Wayne Rooney
Rooney impressed at his boyhood club, Everton. However, he had already been poached by Sir Alex Ferguson and was playing for Manchester United when he won the award. His amazing performance at the 2004 Euros helped him surpass his teammate Ronaldo in the rankings. Since then, Rooney became a United legend before moving to clubs like DC United and Derby County. As of 2022, Rooney is in managerial duties with DC United in the MLS.
2005: Lionel Messi
Lionel Messi won the award in 2005 but little did anyone know that this was just the tip of the iceberg. Messi went on to become the best player of all time winning a record seven Ballon d'Or. The Argentine is the most decorated player in World football. He has over 1000 goal contributions in his career. He spent his entire career at FC Barcelona before moving to PSG in 2021.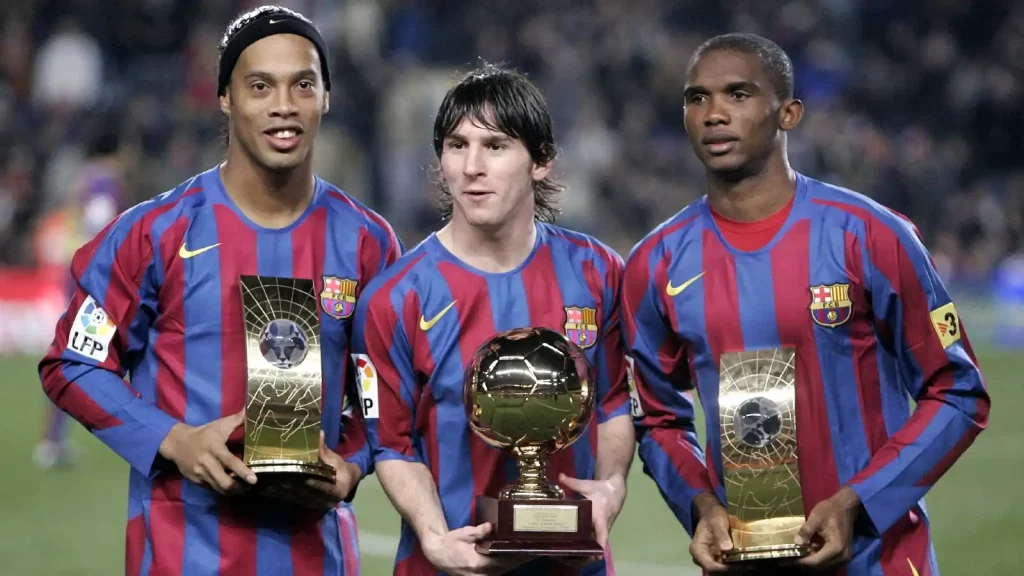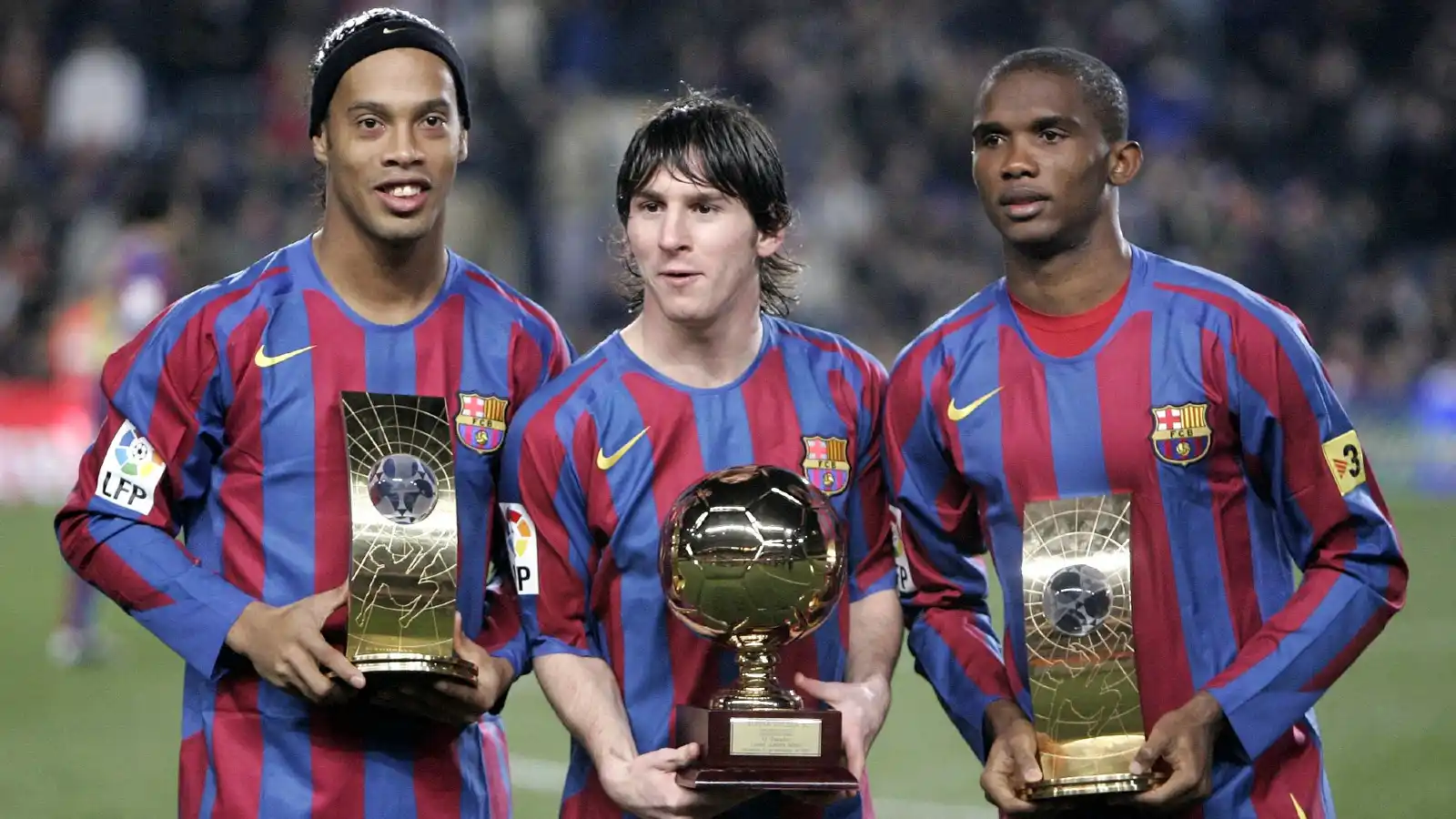 2006: Cesc Fabregas
Even at the tender age of 19, Fabregas was a key figure in the Arsenal squad. Fabregas left Spain for England as a youth player, but later returned to play for FC Barcelona. The Midfielder then again moved to the Premier League but this time for London rivals Chelsea. The Midfielder is the most underrated player of our generation contributing with both goals and assists. The Spaniard has won numerous trophies at the club level in both La Liga and Premier League while also winning the World Cup and Euros twice with Spain.
Read more: FIFA releases the groups for FIFA Women's World Cup 2023
2007: Sergio Aguero
The Argentine Striker came into the limelight playing for Atletico Madrid where he won the Golden Boy award. Later on, he earned himself a move to Manchester City where he became the club's all-time top scorer and a club legend. The Argentine helped Man City win their first-ever Premier League title followed by four more. In 2021, he moved to FC Barcelona before being forced to retire due to a heart condition.
2008: Anderson
Anderson broke onto the scene at a young age. He won the Champions League in his debut season at Man United. The Brazillian was a hyper-active midfielder but he quickly faded away after failing to deliver. He then moved to Inter Milan followed by Coritiba and Adana Demirspor before retiring early at the age of 31.
2009: Alexandre Pato
Another case of unfulfilled potential is of Brazilian striker Pato. Injuries didn't help either as a player who showed so much promise at a young age but failed to live up to the expectations. Now at 33, Pato has had the pleasure of playing at both the Milan Clubs followed by spells at Chelsea, Villarreal Corinthians, and Orlando City.
2010: Mario Balotelli
Shortly after moving to Man City in 2010, the Self-Centered Italian lifted the Golden Boy award by undermining his competitors. While claiming the award, Mario said "All others are behind me. I'm delighted to receive the award but who should have won it but me?" Balotelli's career went downwards as he switched clubs 8 times in the last 10 years. He managed to play in leagues such as the Premier League, Serie A, Ligue 1, Turkish League, and Swiss league.
2011: Mario Gotze
Mario is another footballer who saw his career go down the drain as injuries plagued his career. With all the promising signs at Dortmund, Bayern came calling in 2013. However, his only career highlight was when he scored the winner against Argentina in the final of the 2014 World Cup in which Germany emerged victorious. At the club level, he failed big time even after moving back to Dortmund followed by moves to PSV Eindhoven and Eintracht Frankfurt.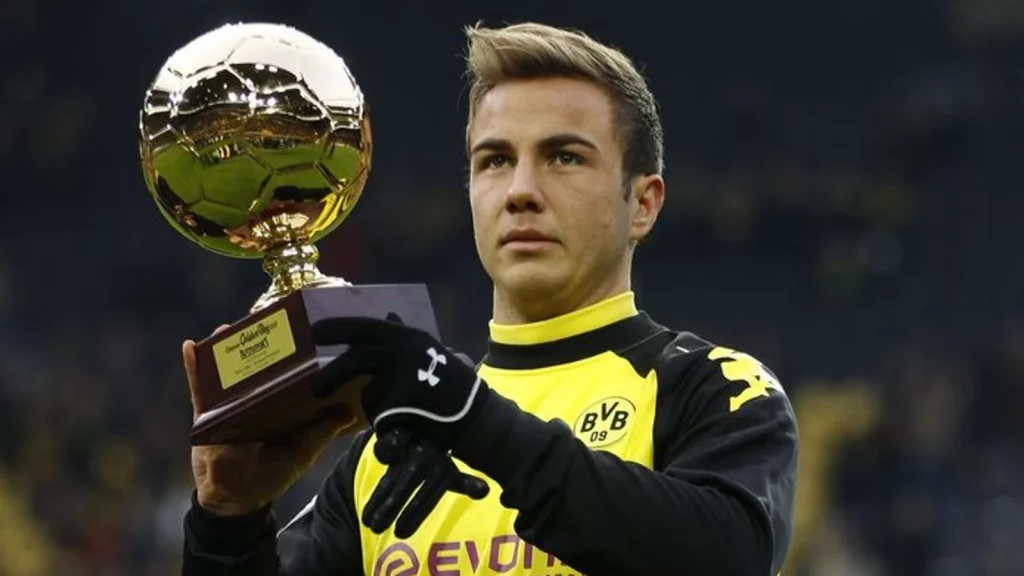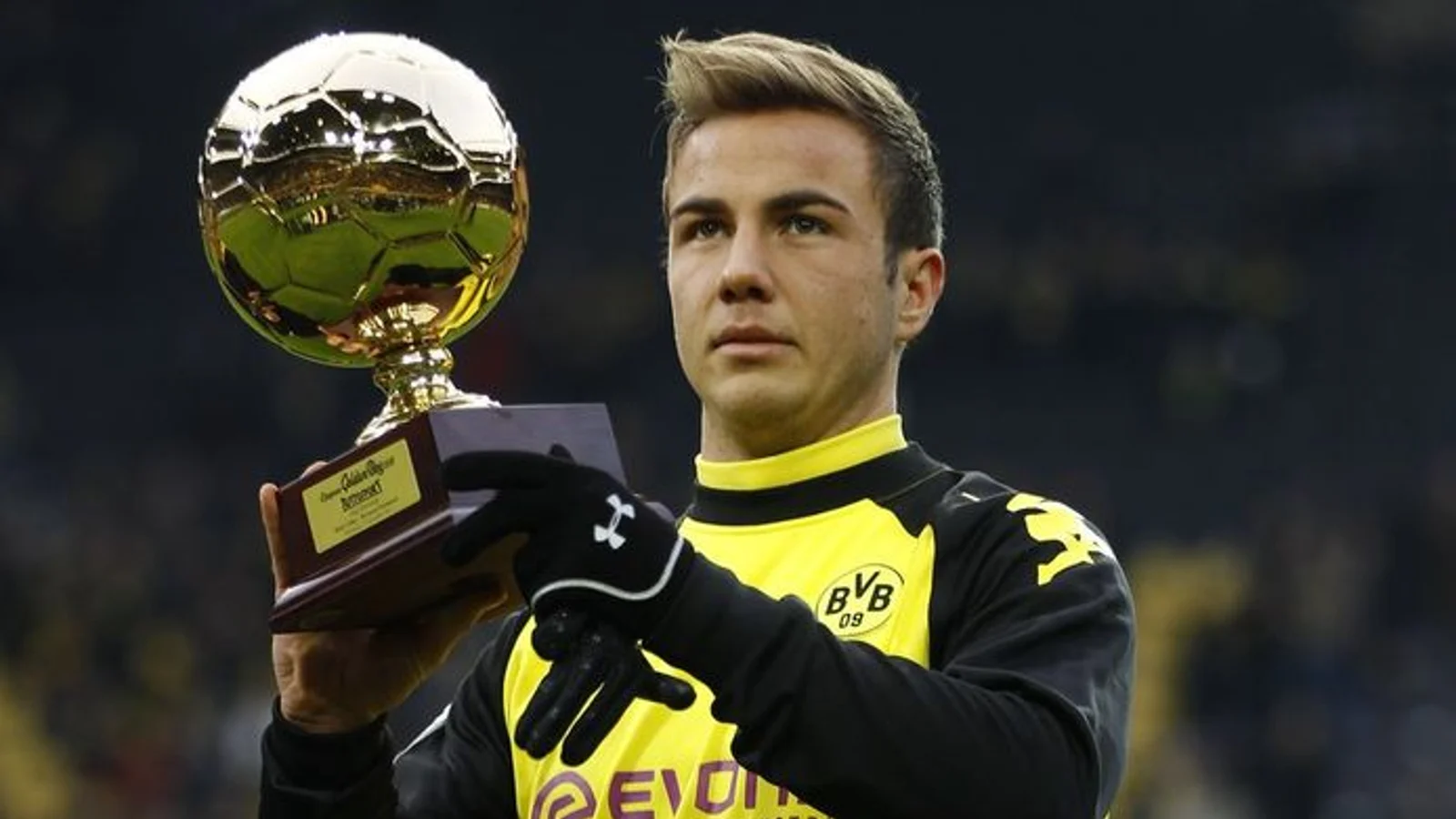 Also read: Antoine Griezmann Transfer Saga: FC Barcelona vs Atletico Madrid
2012: Isco
In 2012, Isco set the Spanish league alight with his amazing dribbling and silky footwork. The Creative midfielder reached the Quarterfinals of the Champions League that season playing for Malaga. Real Madrid wasted no time and brought him to the Bernabeu. The Spaniard proved to be a key asset for the Madrid side as he provided versatility of playing in midfield and on either flank. In the 9 seasons he spent at the club, he won numerous trophies before departing for Sevilla this summer.
2013: Paul Pogba
Paul Pogba was a Manchester United academy product, but moved to Juventus in search of game time. In Turin, he proved his caliber by playing alongside the likes of Andrea Pirlo. In 2016, United realizing its mistake came back for him to Old Trafford for a whopping 105 million Euros. Since then, Pogba has been showing his magic in Manchester but his performances were limited due to poor management and a broken culture in the dressing room which resulted in the team struggling. Six years late, Pogba is now back at Juventus who is now a shadow of what they used to be.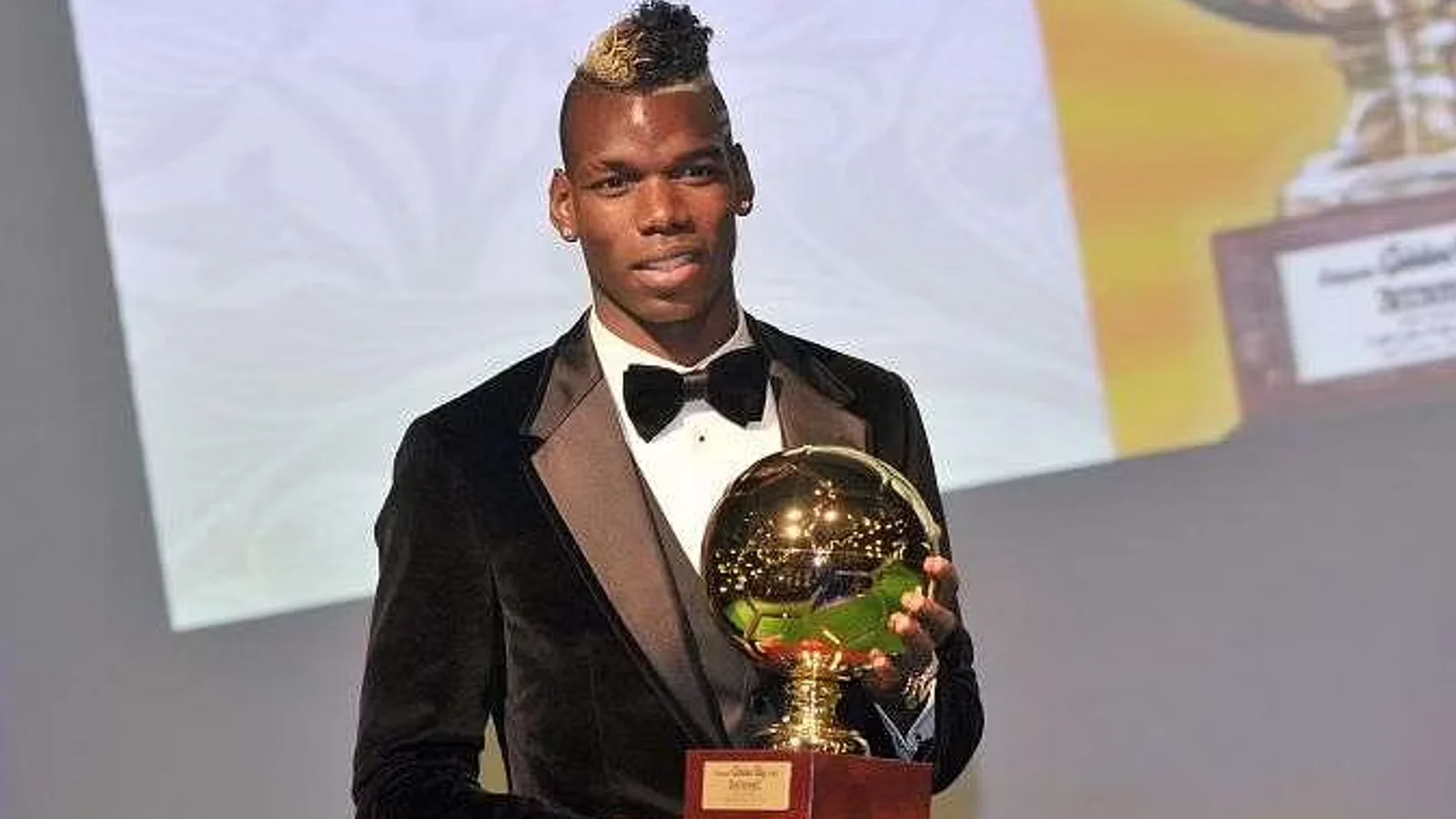 2014: Raheem Sterling
Having shined at Liverpool, Sterling was named the best young player in Europe. However, due to a contract dispute at Anfield, Liverpool let him go to Man City for 49 million pounds. Sterling shut down all his critics and he made himself one of the key figures of the City team as won 5 Premier League titles in 7 Years at the club. In the summer of 2022, the Englishman moved to Chelsea beginning a new challenge.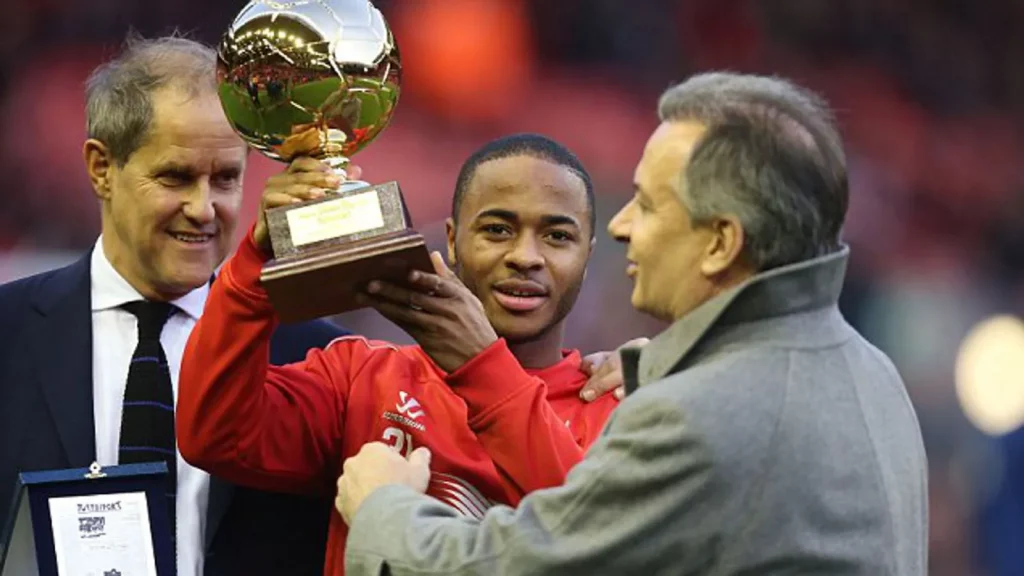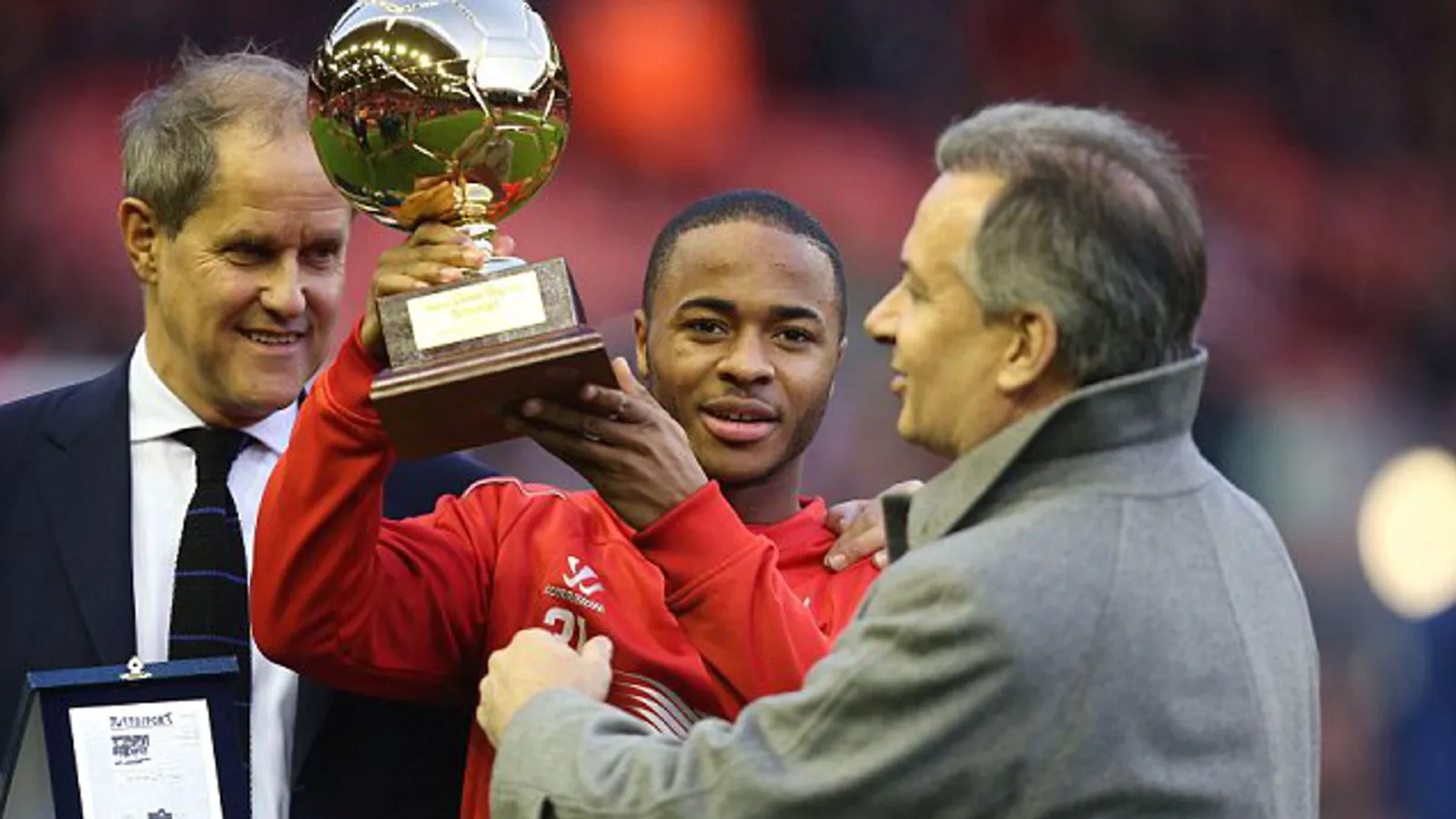 2015: Anthony Martial
The French man was one of the many young prodigies coming out of Monaco. Manchester United signed the 19-year-old winger and made him the most expensive teenage signing at the time. Despite an amazing debut season where he even scored against Liverpool on his debut, Martial's career at United has been disappointing. He still plays for the club and looks for each and every opportunity to get his career back on track.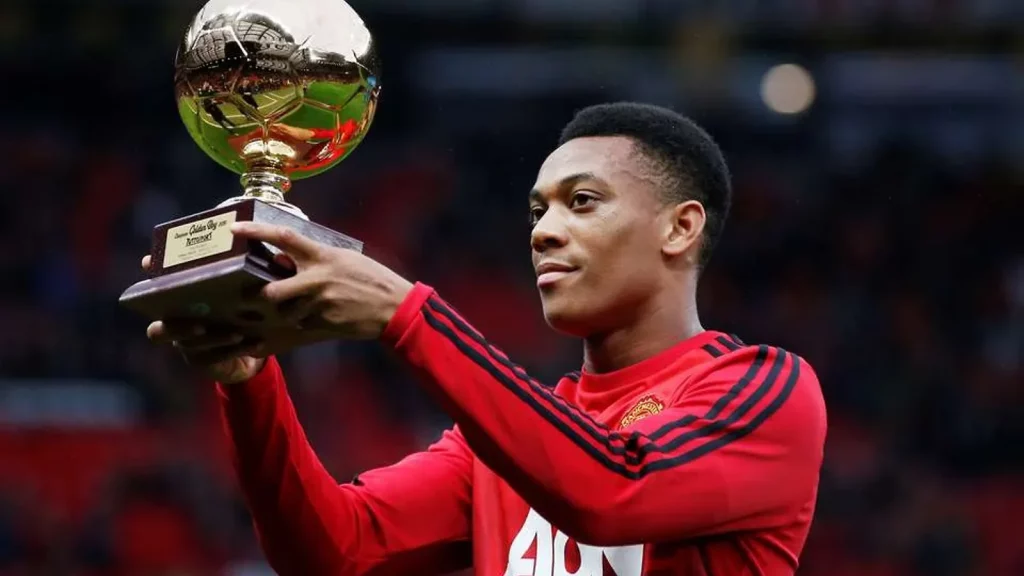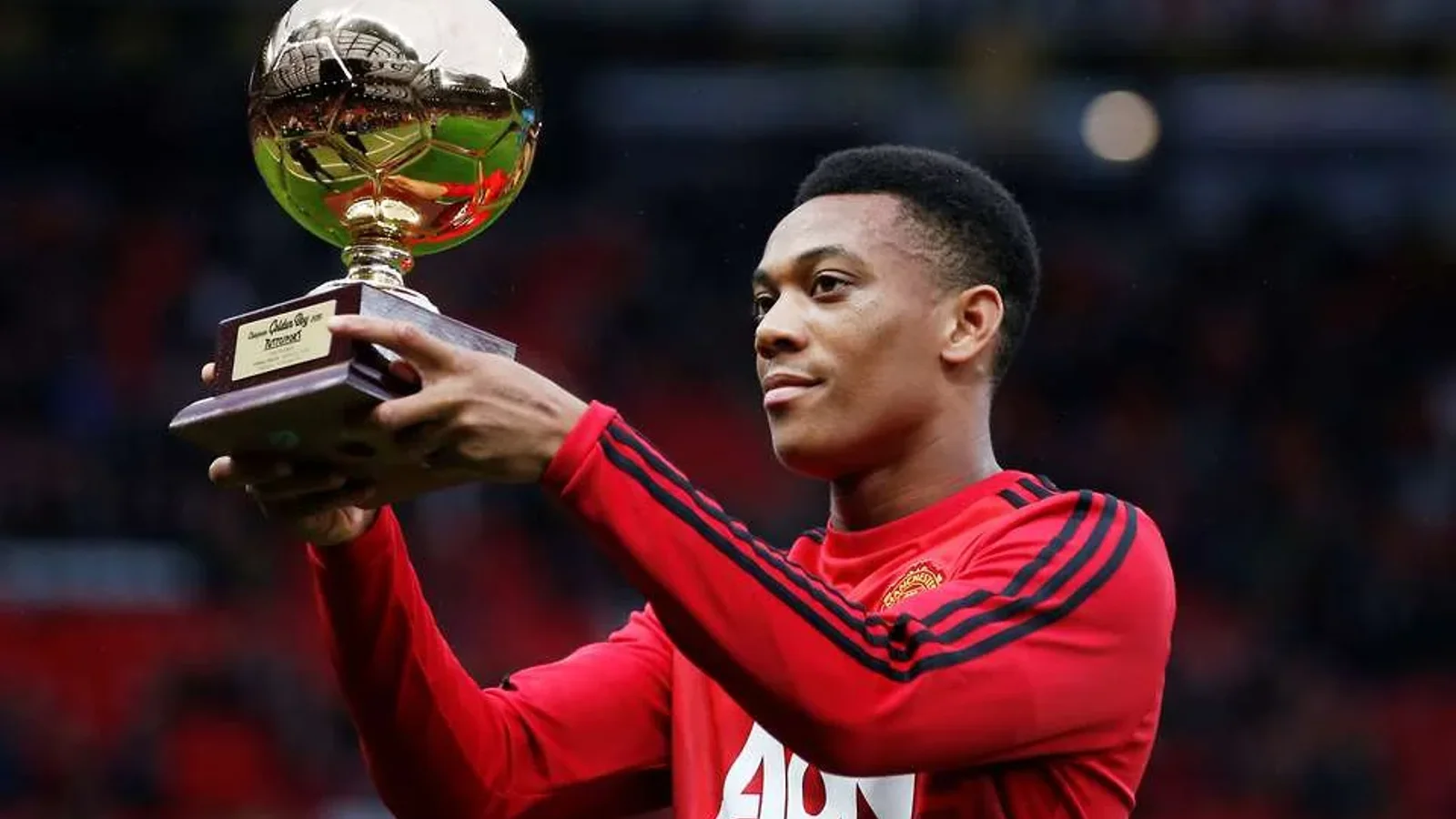 2016: Renato Sanches
Renato was a Benfica academy product and rose to fame after his amazing performances in the 2016 Euros. The teenager was the most talked about thing back then as he was controlling the Portuguese midfield in the tournament. This earned him a big move to the Bavarians but failed to establish himself as a starter. After a poor spell in Germany, he left for Swansea. Like many other players on this list, Renato's career could have gone downward after such recognition at a young age. However, in 2019, Sanches moved to the French club Lille where turnaround his career and proved his doubters wrong. In 2020, Lille surprisingly won the Ligue 1 title and Sanches's performances earned him a move to PSG.
2017: Kylian Mbappe
Mbappe didn't waste time and quickly rose to the scenes at Monaco. Winning the Ligue 1 in the 2016-17 season saw him move to PSG on loan. It was during his loan season that he won the Golden Boy award followed by a permanent move to PSG for a massive fee of 180 million Euros. Since then Mbappe has managed to win the World Cup with France and solidify his position as one of the world's best players. As of 2022, he forms of one the most iconic frontlines alongside Neymar Jr and Lionel Messi.
2018: Matthijs de Ligt
De Ligt was captain of the Ajax dream team, which made it to the Semi-Final of the Champions League in the 2018-19 season. The Dutchman impressed everyone at the tender age of 17 and made his way to being one of the most expensive center-backs in the world. Thanks to his Ajax masterclass, Juventus splashed the cash on him to be the heir to the aging Bonucci and Chiellini. At 23 now, he plays for Bayern Munich in the Bundesliga.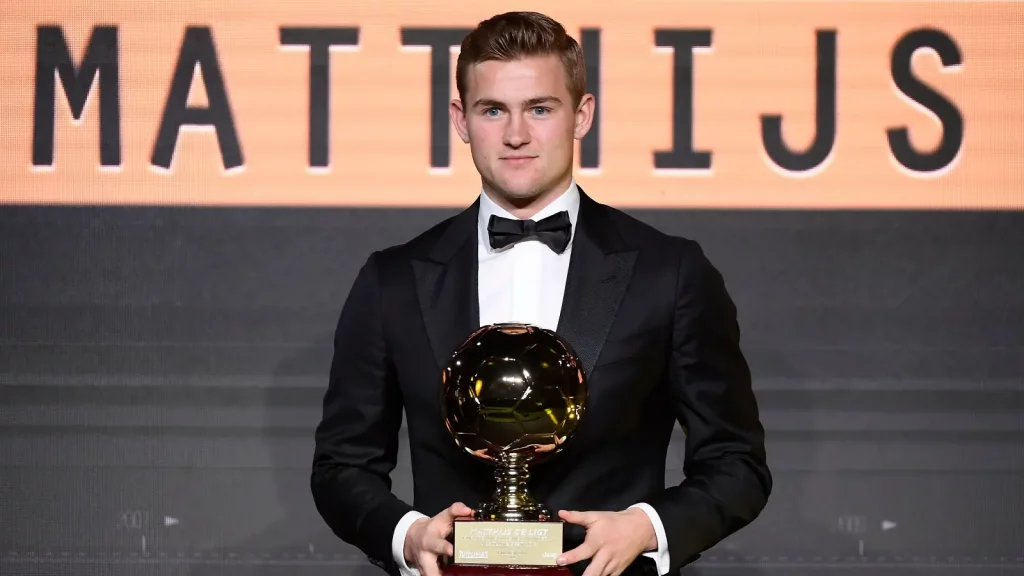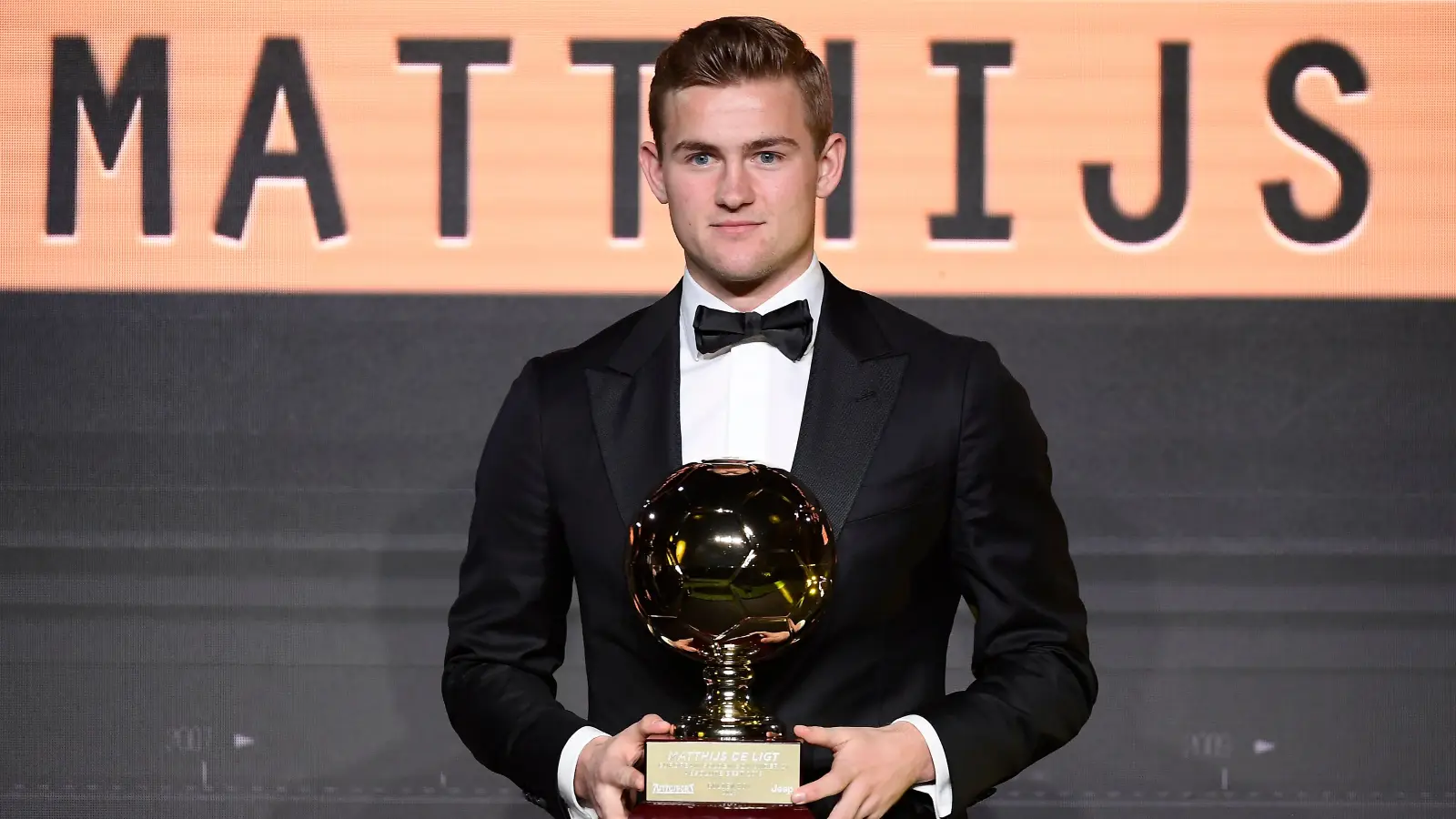 2019: Joao Felix
At Benfica, Felix was often regarded as the next big Portuguese talent after Ronaldo. Soon, just like many great strikers in the past, Joao made the move to Atletico Madrid. However, under the rigid defensive system of Simeone, Felix has failed to deliver with goals. Having made the move for 126 million Euros, Felix is currently looking for a move away. Nevertheless, at 22, he still has time on his side to prove his mettle,
2020: Erling Haaland
A beast of a striker, Haaland quickly rose through the ranks and moved from Sweden to Austria, followed by Dortmund in Germany and now at Man City in England. At Dortmund, the Norwegian maintained a goal-scoring ratio of almost a goal each game. Now under Pep Guardiola, Haaland has made the Premier League look so easy, having already scored 22 goals in 15 appearances. He is likely to break a bunch of records and most probably will go down as one of the best strikers the sport has ever seen.
2021: Pedri
Barcelona brought in Pedri from Las Palmas and he hit the ground running. In his debut season at the club, he instantly became a starter and played nearly 75 games in the season including games for Spain's National team. He even made it to the Semis of Euros 2020 with Spain and was part of the Olympics side winning the Silver. Such trust in a teenager at both club and national team shows just how good Pedri is. Often regarded as the successor to Andres Iniesta, Pedri has already made 88 appearances for Barcelona and chipped in with 11 goals and 7 assists.