Joan Laporta confirmed that FC Barcelona and Atletico Madrid have agreed on terms to sell forward Antoine Griezmann. According to the Catalan Club's President, Barcelona will receive €20 million upfront and €4m in add-ons as part of the deal. As well as a percentage of any fee, should Atlético sell the player for up to €40m in the future. This puts an end to a long lasting Antoine Griezmann Transfer Saga
This agreement puts an end to the miserable career of the Frenchman at Barcelona. While also finally being a permanent player for the Madrid side. "It's done and it's a good deal said Laporta, as reported by Fabrizio Romano. "If Griezmann came back, we had to pay his €36m salary and it would have been a drama."
Click here to know all about La Masia: FC Barcelona's prestigious youth academy.
Barcelona Transfer
Then 28-year-old, Griezmann got his much-awaited move to FC Barcelona for a huge €120m. However, the forward failed to impress and did not justify his price tag leading to a lot of criticism.  Over the years, Griezmann failed to fill in the shoes of Luis Suarez which led to a fall in his market value. Brought in €120m, Griezmann's value was down to just €35m as of July 2022.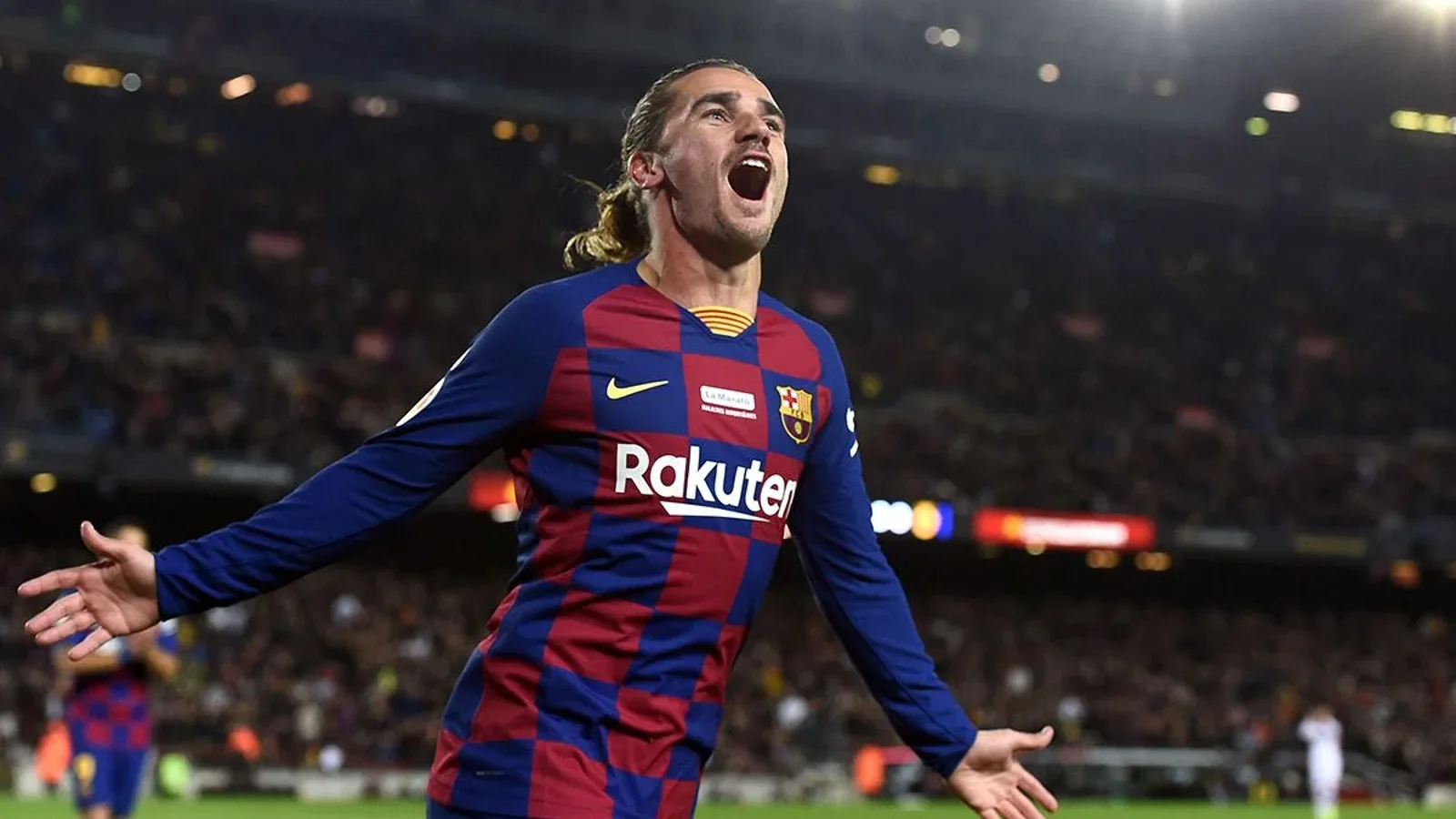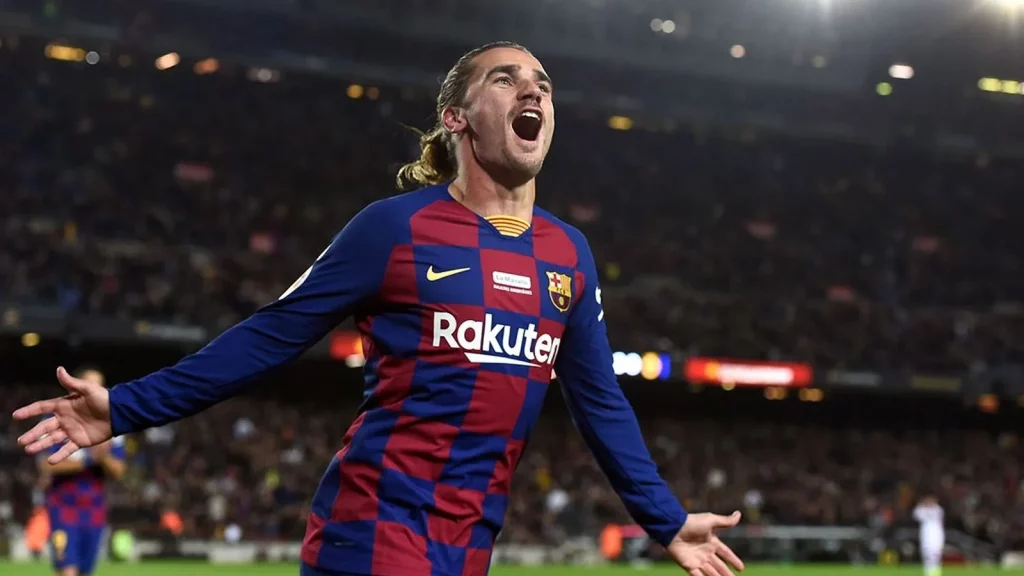 Stats
| | | | |
| --- | --- | --- | --- |
| Season | Appearances | Goals | Assists |
| 2019-20 | 48 | 15 | 4 |
| 2020-21 | 51 | 20 | 13 |
| Total | 99 | 35 | 17 |
During his two years in Barcelona, Griezmann wasn't performing badly but wasn't providing as much as was needed either. Especially, at a club like FC Barcelona, which always competes for the biggest titles. In August of 2021, Griezmann was loaned back to Atletico with an option to buy.
Read more: World's Strongest Footballer Akinfenwa turns to Pro Wrestling
Atletico Loan Spell and Buy Clause
Back at Wanda Metropolitano, Griezmann's form even worsened with just 8 goals in the entirety of the season. Although, according to the clause in his contract, since Griezmann had featured in at least 50 percent of games in the previous season, this triggered the extension of his loan to a second year. Additionally, the Madrid side was then obliged to buy him for €40 million at the end of the season.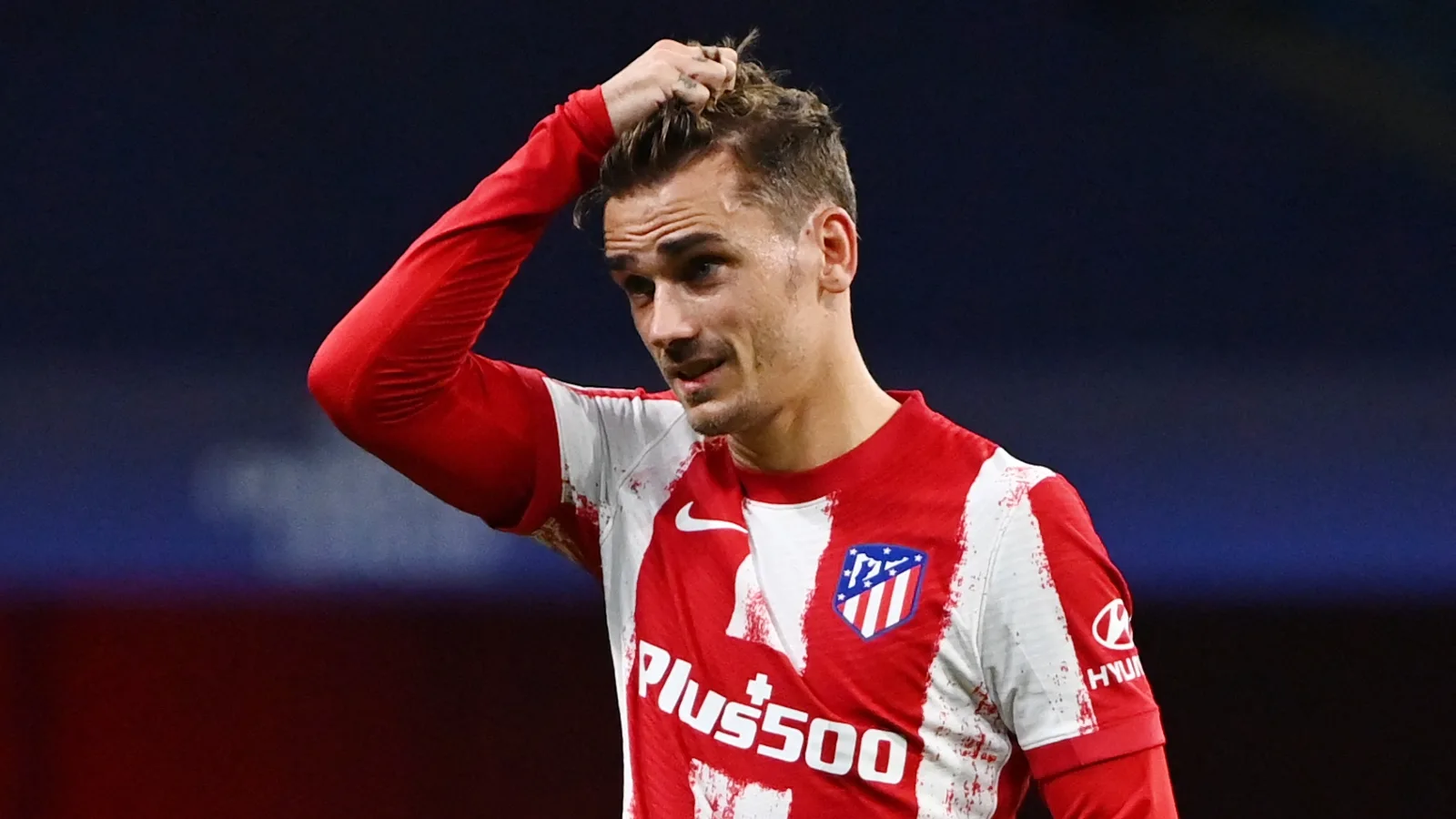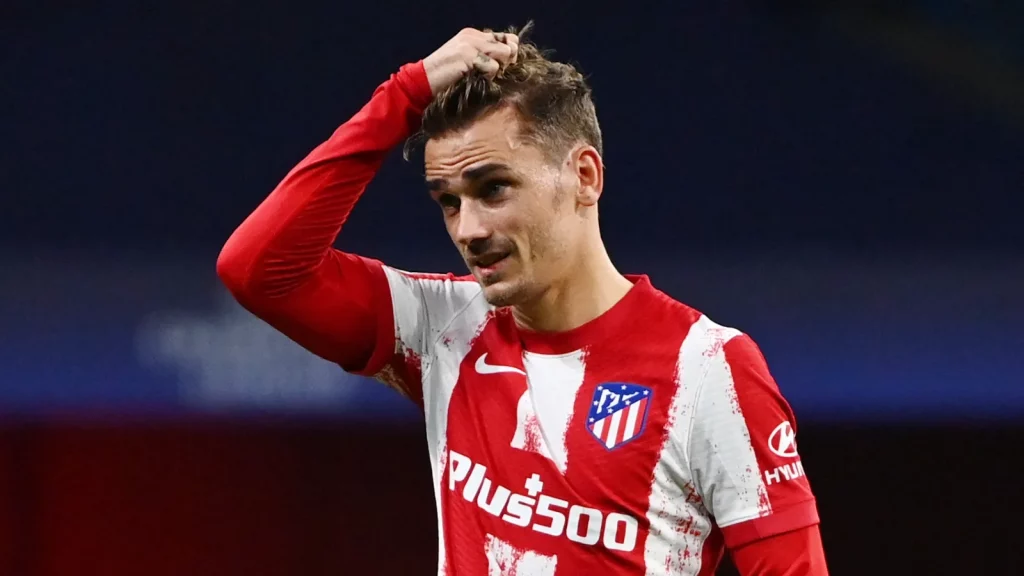 Atletico was hesitant to pay such an amount for the 31-year-old and ultimately found a loophole in the clause. Barcelona was of the impression that Griezmann's appearances in his first loan season were enough to trigger the buy option. Atleti on the other hand, believes, the 50 percent had to be spread across both seasons.
Atletico's Loophole
Since Griezmann had played a majority of games in the first season, Atletico Madrid had to let the forward a decreased amount of game time. The details of the contract stated that the buy-option would be triggered if and only if the player plays a minimum of 45 minutes in 50 percent games, he was available in.
Griezmann as a result started on the bench and came on after the 60th minute. This meant that the forward would only play 30 Minutes and even considering the extra time, Griezmann would be on the pitch for way less than 45 minutes. In the first 5 games of the season, the Frenchman played 28,28, 26, 27, and 29 minutes of football. Cruel but necessary as per Atletico coach Diego Simeone, who did not confirm whether his selection criteria were part of the club directive. "I am a man of the club and always will be," Simeone said.
Also read: How Many Titles has Pep Guardiola won as Manager
Mutual Understanding
Barca's President, Joan Laporta paid heed to this situation, and according to Mundo Deportivo Barca was preparing a lawsuit that could prove that Atleti had an obligation to buy Griezmann. While Atletico Madrid did not want to pay the aforementioned €40 Million, Barca were afraid that a failed lawsuit would mean Griezmann coming back to Camp Nou.
This would make Barcelona liable to pay Greizmann a hefty salary of €36 Million, something the board would not agree on considering the financial mess the club is in. Thus, both teams came to an agreement where Barcelona would receive €20 Million for Griezmann.
After all, the Griezmann transfer did not work out for the Catalans, neither on pitch nor financially. An investment in which Barcelona lost over €100 million. Finally, the deal is over and Griezmann can play with full freedom.
For more news and information on the FIFA World Cup 2022, Keep reading The SportsLite
Do follow us on: Google News | Facebook | Instagram | Twitter | Youtube | LinkedIn
Have a good day ahead 🙂