Adebayo Akinfenwa, now 40, is a retired English professional footballer who spent the majority of his time in the lower divisions of English Football. He was regarded as the strongest footballer due to his massive build. Well, Akinfenwa turns to Pro Wrestling after a long and illustrious career.
The striker began his career back in 2002 and never seemed to settle at any club longer than two years. However, he is best known for his time at Wycombe where he joined in 2016 and spent the rest of his playing career. In 2020, Akinfenwa helped Wycombe to win the League One play-off. This meant Wycombe's promotion to the Championship for the first time in their club history.
The Englishman has over 300 goal contributions in nearly 750 matches throughout his career. Sadly, his 21-year career came to an end back in may when Wycombe lost their League One play-off final against Sunderland.
Click here to know about La Masia: FC Barcelona's prestigious youth academy.
Popularity
In the last few years, even though playing in the lower divisions, Akinfenwa was quite a sensation on the internet. His unusually huge build for a footballer made him 'meme material' on social media. This was largely contributed to the fact that he got a 99 rating for strength on the popular video game- FIFA.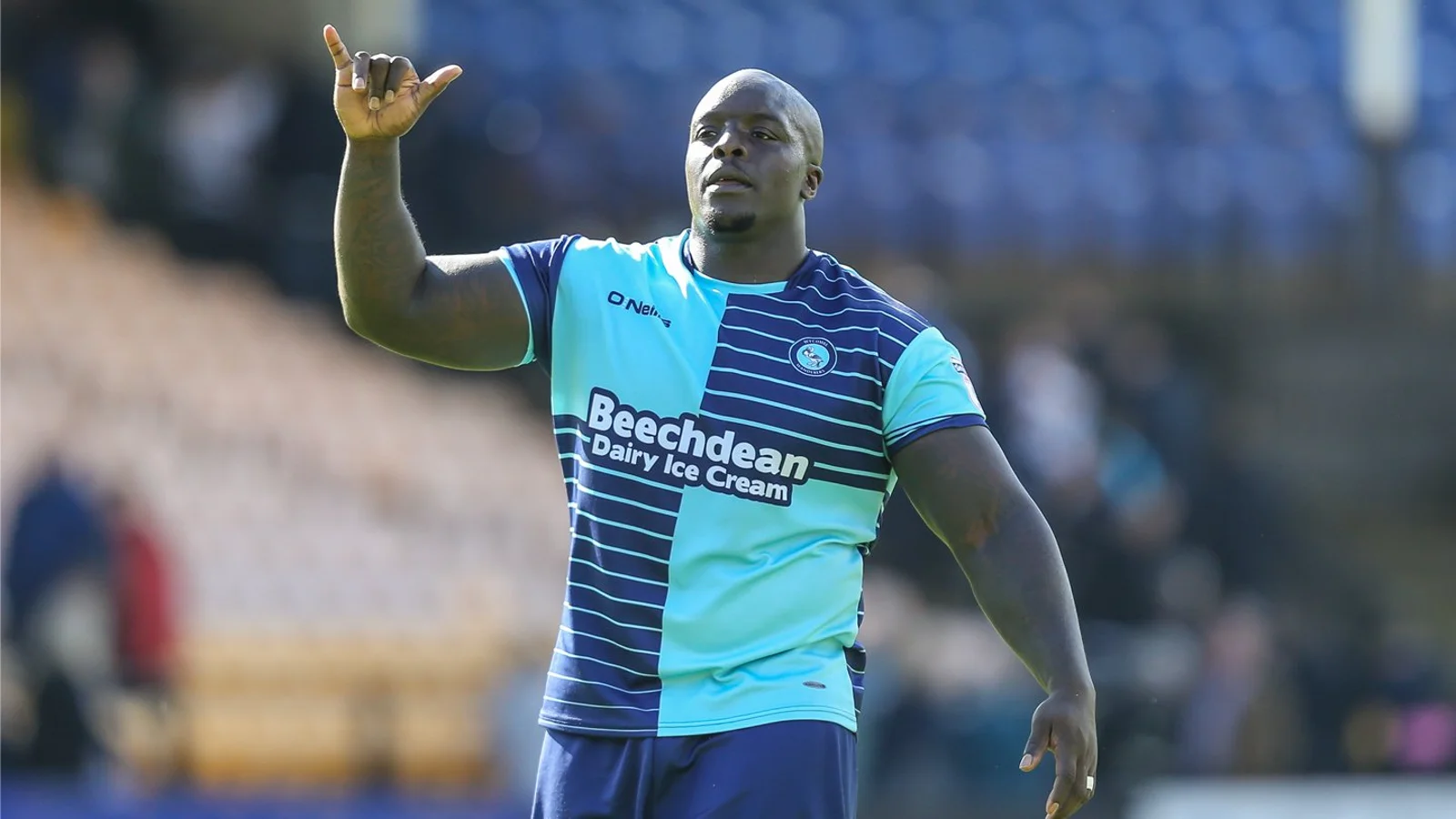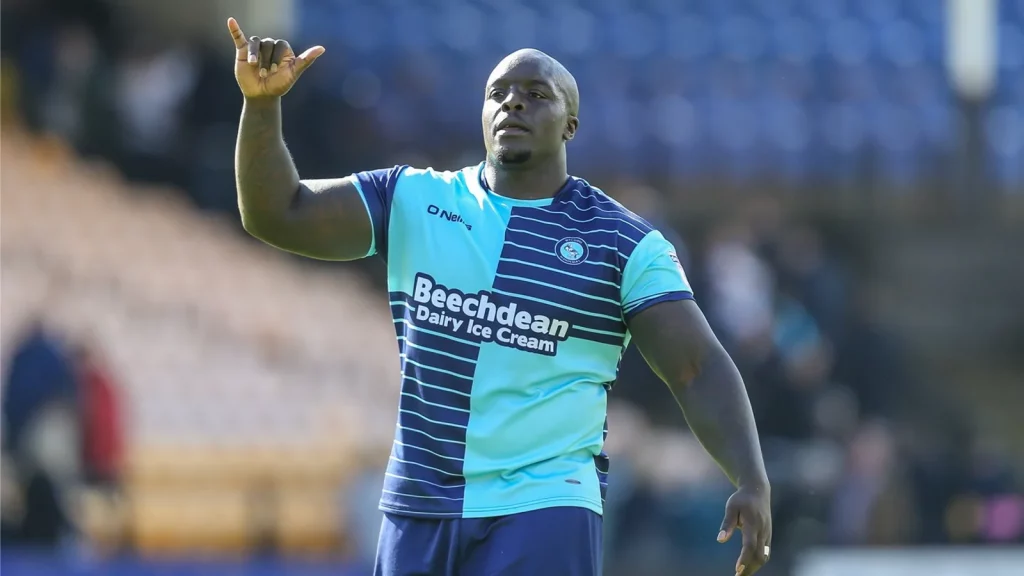 Read More: How Many Titles has Pep Guardiola won as Manager
Career Switch
The former footballer has now chosen a new career option as he turns to wrestle. On 23rd October, Akinfenwa will be appearing on the British promotion PROGRESS Wrestling. He will be alongside Olympian boxer Anthony Ogogo for his fight against Malik at Wrestling Witch Face- Trick or Treat at Camden's Electric Ballroom.
The center-forward has admitted to being a fan of the sport and was looking for new experiences. In an interview with Mail, he told: "I was always asked when I was coming to retirement what I was looking to do and the response was always new experiences.
I was lucky enough to do the thing I love for 22 years but it was a profession. When you retire, it's just freedom and experiences. It's always been in the background because of my love for wrestling. I've known Anthony Ogogo for a while, years.
When you find something that you enjoy it makes it a little bit easier. But then the mindset is to try new things and if it lands, it lands. I enjoy it, I've enjoyed the workouts, I enjoy that it's intense."
Also read: All winners from the 2022 Ballon d'Or Awards
Akinfenwa Take on Wrestling
Akinfenwa was recently pictured with famous WWE star Sheamus last month in Cardiff.
Although Wrestling is known to be scripted, the things that happen in the ring are highly dangerous and need to be performed by trained professionals.
Akinfenwa added: "I tried it, and I ain't going to lie, it hurts. Anybody that watched me play football knows that when I went down it took me a while to get up. It takes me even longer to get up in wrestling when I try to move".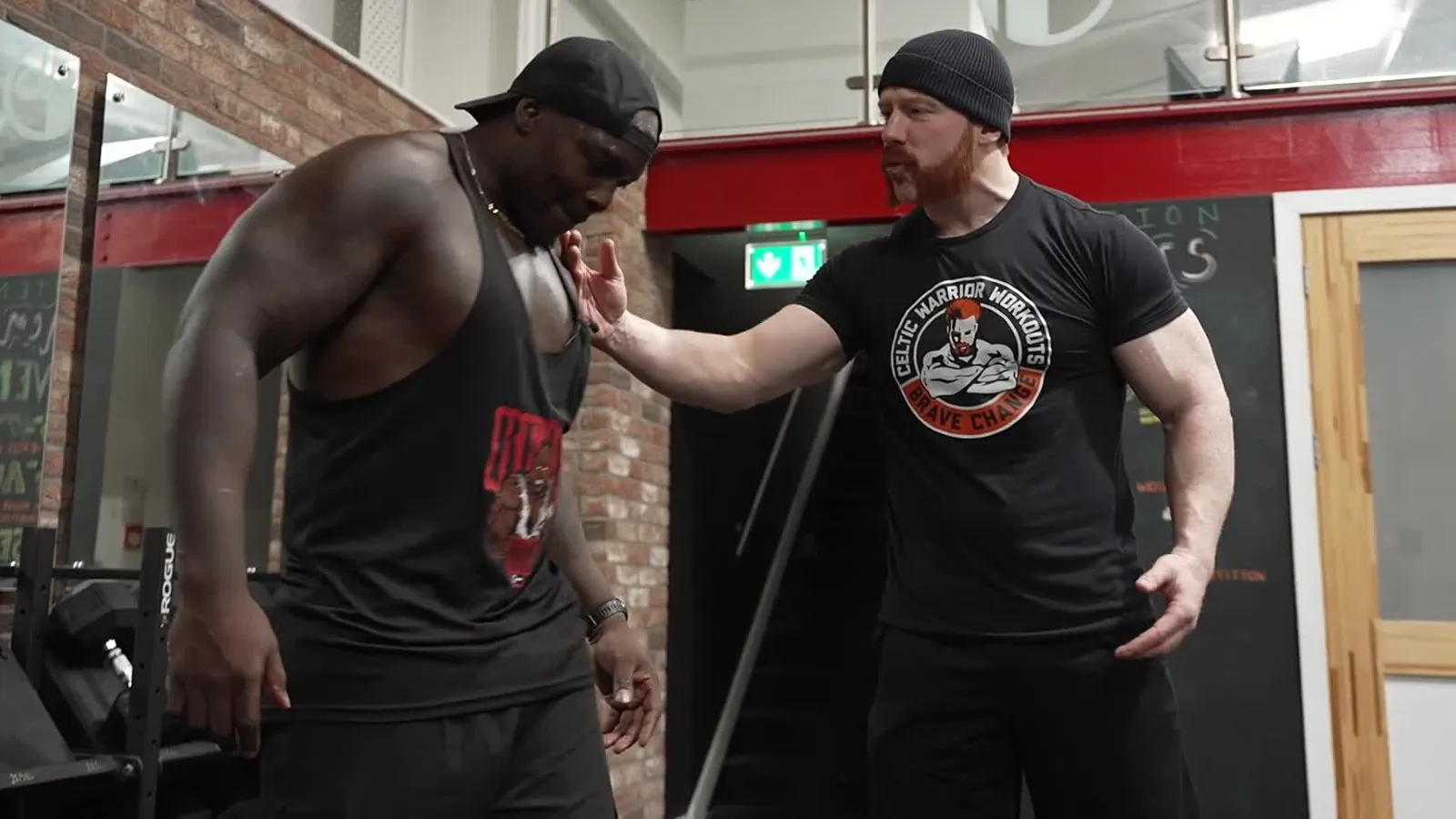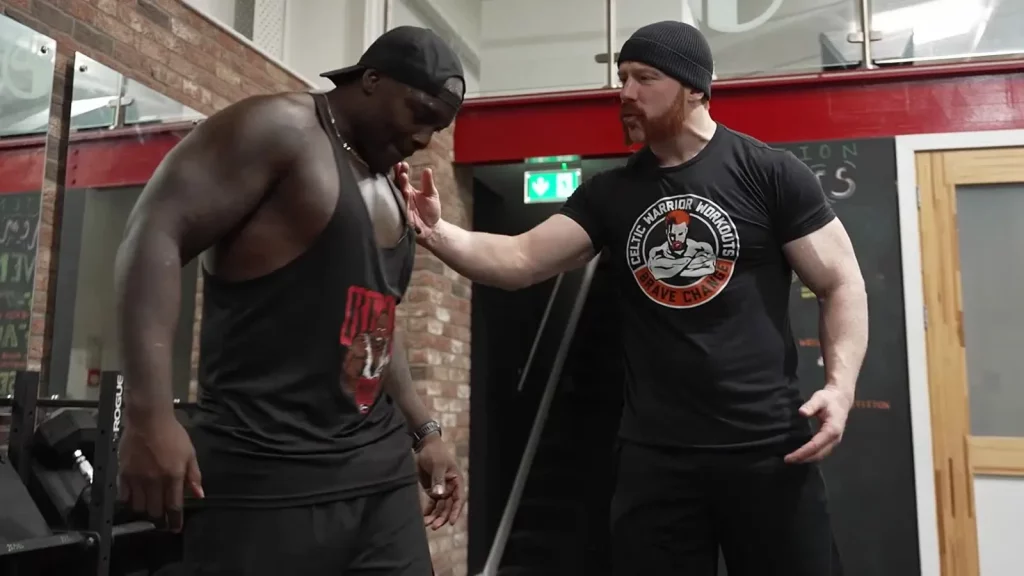 "The training is training, but there are different body things that hurt. Normally I'm the person that pushes people on the floor, but I'm finding myself going on the floor a lot more now. I enjoy my weights; I still do the bike".
"That's the thing people sometimes don't understand. Broken ribs, broken shoulders, broken eye socket, that stuff that happens in the sport. Even me, you have to do your due diligence, it really isn't like anyone can do it and I am really seeing that."