Top 5 players with most runs in T20I for India
T20 cricket is the most attractive format when it comes to cricket. The match becomes more prestigious when played between International teams. Team India has always been a tough side to face for any opponent in the game. Our country has also won the inaugural T20 World cup back in 2007. Over the years, India produced many great batters who went on to become legends of the game later. In this article, we will discuss the Top 5 players with the most runs in T20I for India.
#5 Suresh Raina (1605 runs)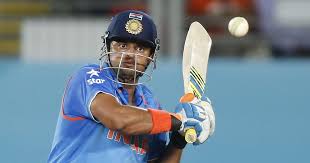 Suresh Raina began his T20I career back in 2006. He was a spontaneous batsman with good technique and shots. Raina has scored a total of 1605 runs in 78 matches with a strike rate of 134.87. He had an average of 29.18. Raina drew curtains to his T20I career in 2018 marking the end of a 12-year-old tenure. Although he continues to play cricket in the domestic tournaments and IPL.
Also read: Watch: Bizarre Moment On Field Between Namibia Vs Ireland Qualifier Match
#4 MS Dhoni (1617 runs)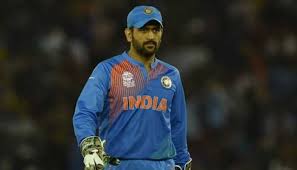 MS Dhoni is a living legend of Indian cricket. He was one of the best captains and finishers in cricket in his days. Dhoni started his T20 career in 2006 and retired in 2019, marking an end of an amazing career. Dhoni has scored a total of 1617 runs in T20I in 98 matches with a strike rate of 126.13 and has an average of 37.60. He has also led India to its maiden T20 World cup in 2007.
#3 Shikhar Dhawan (1759 runs)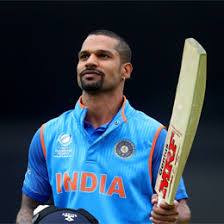 Shikhar Dhawan has scored 1759 runs in 68 matches so far in T20I. He has a strike rate of 126.36 and an average of 27.92. Dhawan is a left-handed opener with an excellent ability to time the ball properly. He made his T20I debut back in 2011 and continues to play to date.
#2 Rohit Sharma (2864 runs)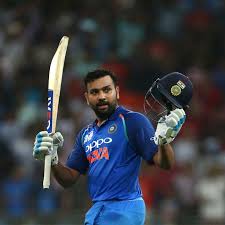 Rohit Sharma is one of the best openers in world cricket for almost a decade now. He made his T20I debut back in 2007. Rohit has scored a total of 2864 runs so far in 111 matches. He has a strike rate of 138.96 with an average of 32.54. Rohit can be a nightmare for the bowlers and his opponents with his destructive batting when in top form.
Also read: Cristiano Ronaldo Net Worth, Salary And Endorsements – Income, Car, Assets, Property, Brands Endorsements
#1 Virat Kohli (3159 runs)
Virat Kohli is the leading run-scorer in T20I for not only India but in the whole world. He has scored a mammoth 3159 runs so far in 90 matches with a strike rate of 139.04. Virat has a mind-blowing average of 52.65 in this format. There's nothing new we can say about him, we all know Virat Kohli is one of the greatest batsmen ever to play this game.   
Table View:
| Player | Span | Mat | Inns | NO | Runs | HS | Ave | BF | SR | 100 | 50 | 0 | 4s | 6s |
| --- | --- | --- | --- | --- | --- | --- | --- | --- | --- | --- | --- | --- | --- | --- |
| V Kohli | 2010-2021 | 90 | 84 | 24 | 3159 | 94* | 52.65 | 2272 | 139.04 | 0 | 28 | 3 | 285 | 90 |
| RG Sharma | 2007-2021 | 111 | 103 | 15 | 2864 | 118 | 32.54 | 2061 | 138.96 | 4 | 22 | 6 | 252 | 133 |
| S Dhawan | 2011-2021 | 68 | 66 | 3 | 1759 | 92 | 27.92 | 1392 | 126.36 | 0 | 11 | 2 | 191 | 50 |
| MS Dhoni | 2006-2019 | 98 | 85 | 42 | 1617 | 56 | 37.60 | 1282 | 126.13 | 0 | 2 | 1 | 116 | 52 |
| SK Raina | 2006-2018 | 78 | 66 | 11 | 1605 | 101 | 29.18 | 1190 | 134.87 | 1 | 5 | 3 | 145 | 58 |