The Indian Cricket Team got busy after the T20 World Cup debacle, where India failed to reach the semifinals. India defeated New Zealand at home in both the Test as well as ODI series after T20 World Cup. The Test Series win might be a good tune up for the upcoming tour in South Africa. But the conditions are different there. And have never won a Test Series in South Africa. Also, in the recent times, this Indian team has been embroiled in controversies over the stripping of ODI captaincy from Virat Kohli. Amid all the distractions, Indian team is in South Africa for a month-long series. In this article we will look into the 5 Indians to watch out for during South Africa tour.
5 Indians To Watch Out For During South Africa Tour
Virat Kohli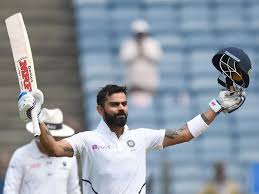 Indian Test skipper Virat Kohli is under immense pressure in the recent times over his captaincy and his form with bat. The modern day great with 70 centuries haven't hit a century for the last two consecutive years. His last ton came against Bangladesh in 2019. Not only that he is not scoring tons, but his form with bat in the longest format especially is also going on a rough phase.
Virat will definitely aiming to end the controversies with his bat giving the reply. He has a terrific record in South Africa in Tests, though these are tough batting conditions. He is the one of the most important Indians in the list of 5 Indians to watch out for during South Africa tour.
Kohli vs South Africa in Tests
| | |
| --- | --- |
| Matches | 12 |
| Runs | 1075 |
| Average | 59.72 |
| Highest Score | 254* |
| 100s | 3 |
Ravichandran Ashwin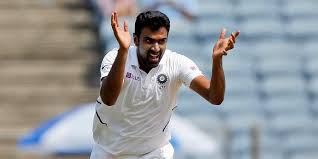 India's premier off spinner Ravichandran Ashwin is in South Africa with renowned confidence. This year has been exceptional for Ashwin. He made a comeback in the White Ball format for Team India. Apart from white ball, he continued his dominance in the longest format. But the challenge in South Africa is different. Ashwin has a very modest record in Tests in South Africa. He has just 7 wickets in 3 tests at an average of 46.14.
But being the senior pro in the squad and also form on his side, Ashwin can be a key for India in pace friendly conditions. Ashwin with bat will also a key factor for India. He is a very able batsman.
Ashwin vs South Africa in Tests
| | | |
| --- | --- | --- |
| | Bowling | Batting |
| Matches | 10 | 10 |
| Wickets/Runs | 53 | 224 |
| Best wicket in Match/ Highest Score | 12/98 | 56 |
| Average | 19.75 | 22.40 |
Also Read: 5 Most Overrated Indian Cricketers At Present
Cheteshwar Pujara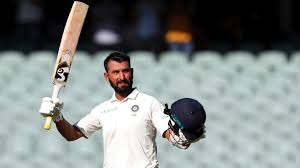 India's white ball specialist Cheteshwar Pujara is under immense pressure to keep his spot in playing XI. In the first time in his career, Pujara is having 2 successive rough years. And like the Indian Test skipper Virat Kohli, Cheteshwar Pujara's last test hundred came before 3 years. For some time now, India's middle order is a cause of concern for the team.
With Pujara showing some signs of positive intent at the end of the England tour and also in the recently concluded New Zealand series, he might start in the Playing XI, but if his poor form continues, this might be the last option for the veteran.
Pujara vs South Africa in Tests
| | |
| --- | --- |
| Matches | 14 |
| Runs | 758 |
| Average | 32.95 |
| Highest score | 153 |
| 100s | 1 |
Jasprit Bumrah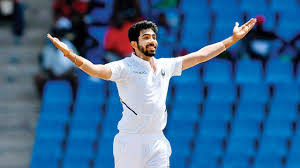 Jasprit Bumrah is making his return to the Indian team after the T20 World Cup. He is rested for the T20 is and Tests with New Zealand. In the starting, Bumrah was considered as a white ball specialist but now he has become the pace spearhead for the Indian team in the longest format too. Incidentally, he made his Test debut in South Africa only about 4 years ago. And now he is returning to the place where he first played a test match.
Recently, he completed 100 wickets in Test cricket in less than 25 matches. He has also a terrific record in South Africa. He is lethal with the new ball. And when ball is reversing, Bumrah is even more dangerous. Expect the senior pro to bowl some beautiful spells in the upcoming South Africa tour.
Bumrah vs South Africa in Tests
| | |
| --- | --- |
| Matches | 3 |
| Wickets | 14 |
| Best bowling in match | 7/111 |
| Average | 25.21 |
| 5 wicket hauls | 1 |
Shreyas Iyer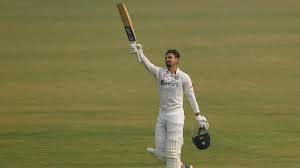 Middle order batter Shreyas Iyer has been a regular member of the Indian White ball setup for over 4 years now. But in the recent series against New Zealand, he got a chance to represent India in the longest format and he grabbed that chance. Shreyas made an impressive start to his Test career. He made a century in his debut Test match and also became the first Indian to score a century and a half century in debut Test match as he notched 65 runs in the second innings.
Iyer wants to continue the momentum and score runs toughest conditions and solve the Indian middle order problem. He might be picked in the starting Playing XI ahead of Ajinkya Rahane. The latter is also suffering from the bad form.
Shreyas Iyer in Tests
| | |
| --- | --- |
| Matches | 2 |
| Runs | 202 |
| Average | 50.50 |
| Highest Score | 105 |
| 100s | 1 |
According to The SportsLite, these are the top 5 Indians to watch out for during South Africa tour. India will start the Test series from December 26 with first test at Centurion. India will be missing the services of some of the key players like Rohit Sharma, Ravindra Jadeja and Adar Patel. Unless of the unavailabilities, this is the best chance for India to win their first Test series in South Africa.