Virat Kohli is probably the best Indian player after the likes of Kapil Dev, Sunil Gavaskar, Sachin Tendulkar, MS Dhoni to name a few. Kohli has excelled in his career in all the formats with his bat. Virat Kohli is also compared with one of the best captains in the world. He also has a brilliant record in captaining the Indian side. But the main issue with Virat Kohli captaincy is that India hasn't won any ICC Trophy under his captaincy. From World Test Championship Final to 2019 ODI World Cup. In this article, we will list down all the ICC Tournaments India lost under Virat Kohli.
All ICC Tournaments India lost under Virat Kohli
1) 2017 Championship Trophy Final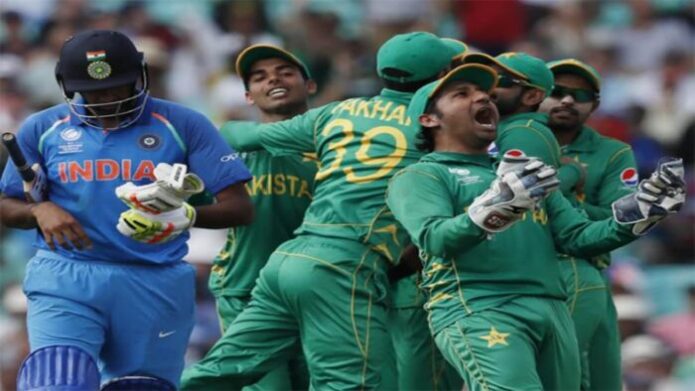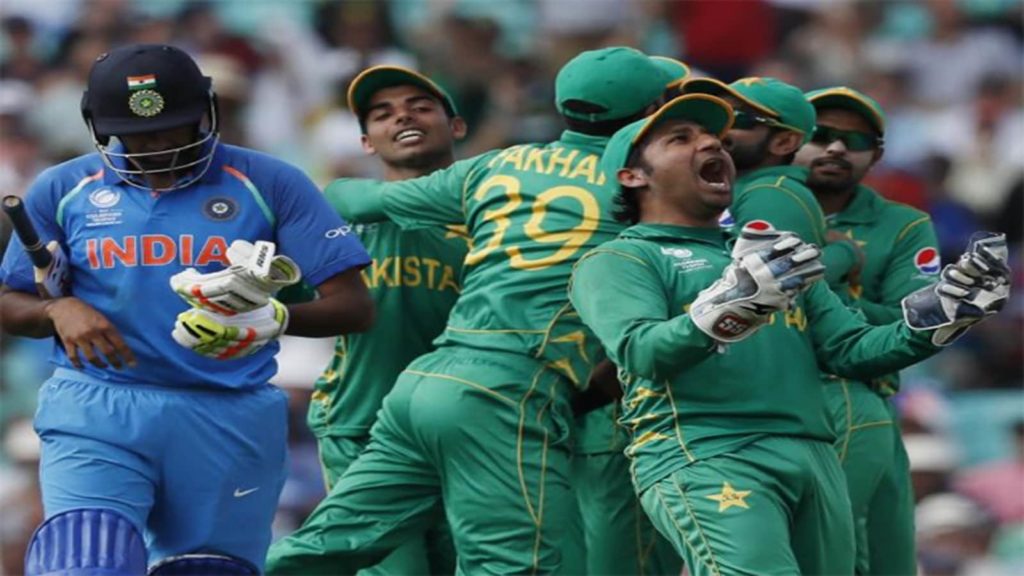 It was the first major ICC Tournament that India lost under Virat Kohli. India lost in the final to Pakistan when India was considered as the favorites for the tournament. This was actually one sided affair. Pakistan batted first in the final of the Championship Trophy 2017 Final. And Pakistan posted a mammoth total of 338 runs in 50 overs. Opener Fakhar Zaman scored a brilliant century against arch rival India. Indian bowlers showed a flop show and none of the bowlers were looking in rhythm.
After a mammoth target on their heads, India broke down in the crunch situation. None of the Indian batters looked settled at the crease other than Hardik Pandya. India only managed to score 158 runs. India got all out on 158 runs. Team India faced the wrath of their neighbors when they were demolished in the summit clash of the 2017 Champions Trophy.
2) ICC World Cup 2019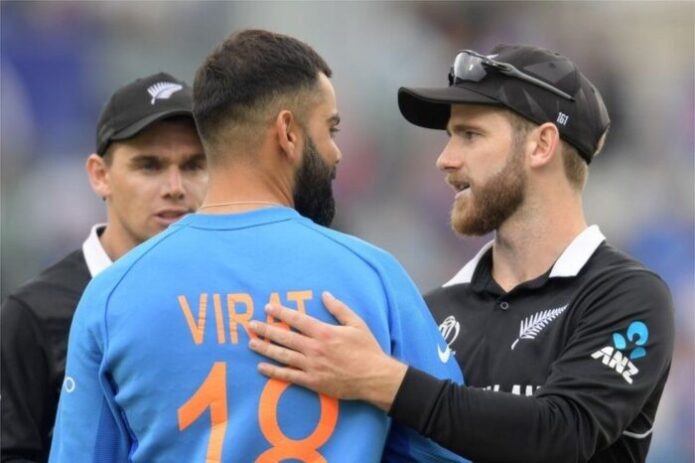 India's next ICC tournament was the last ODI World Cup. This was also the last ODI match of MS Dhoni in Indian colors. India were one of the favorites to win the cup. India also played like champions in the league stage as they finished on top of the table. Also, India were able to restrict New Zealand on 239 runs in the knockout game. Kane Williamson played a captaincy knock and Ross Taylor also played brilliantly. Indian bowlers were outstanding in able to restrict New Zealand to a par total.
Chasing a par total, Indian top order rattled against New Zealand bowling lineup. And their story continues to crunch in the pressure situations. Former Indian captain MS Dhoni gave his all with Ravindra Jadeja but the team fell short eventually. And India lost the match by 18 runs. And there were many controversies. Promotion of Dinesh Karthik, dropping Ambati Rayudu, to name a few.
3) World Test Championship 2021 Final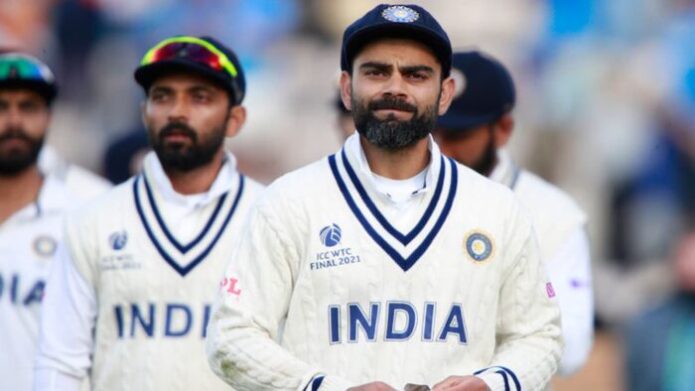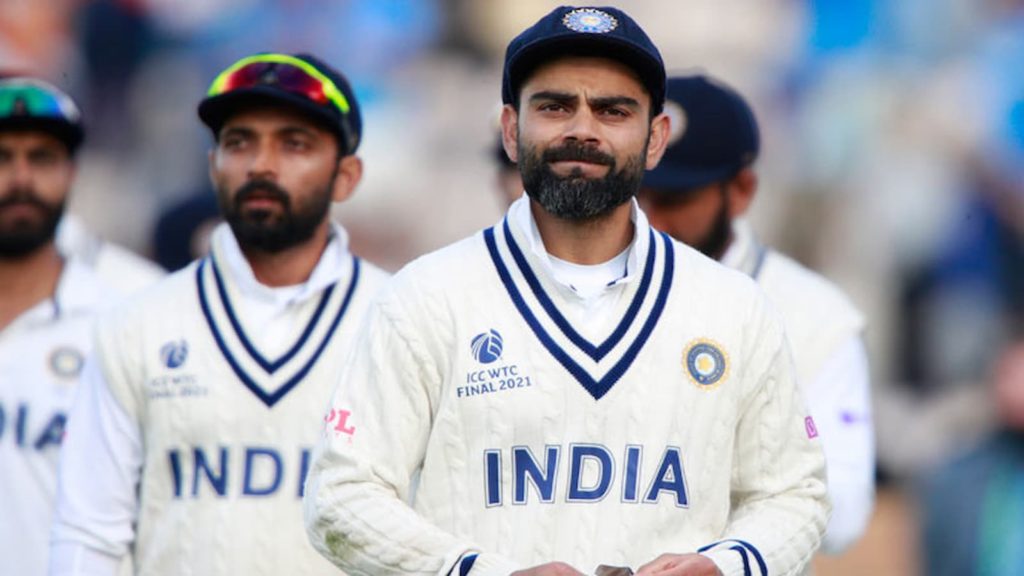 Once again India squared off against New Zealand in an ICC event and that too in England, but the format was different. It was the first ever final of World Test Championship Final. Kohli & Co. were the firm favorites in this match. But once again New Zealand broke Indian hearts. India has been a formidable test side for a long time under Kohli. India won 5 out of their 6 series in the championship.
Rain played spoilsport in the first three days, forcing the reserved day to be utilized. India didn't bat well in the second innings and managed to set a paltry 139-run target for the Kiwis. In reply, captain Kane Williamson and veteran batter Ross Taylor stitched a crucial partnership to win the game by 8 wickets and become World Champions. India faced many criticism for their selection. The biggest criticism of all, however, remains that India played 2 spinners in the overcast conditions.
Also Read: Watch! 10 Hilarious Moments In Cricket History
4) T20 World Cup 2021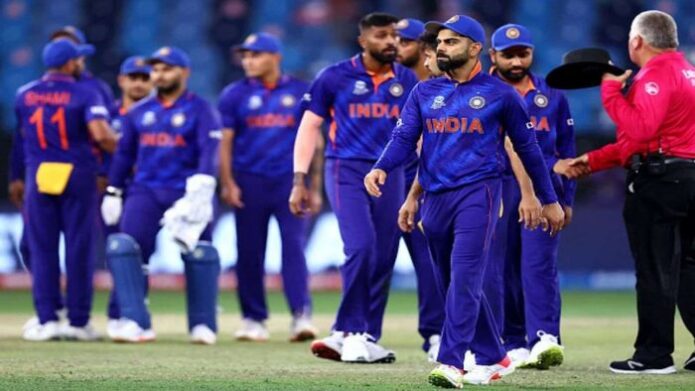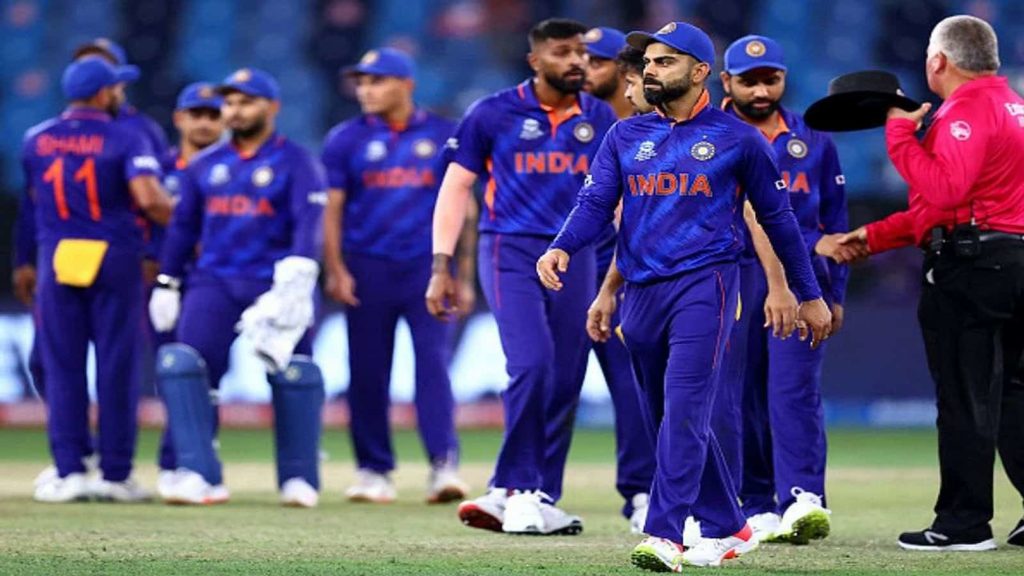 Once again India were considered favorites, but they had a bitter start to their campaign. They lost to Pakistan for the first time in a World Cup match and couldn't avoid a defeat against New Zealand in their next face off. And India's chances for semifinals were hanged on a thin thread of New Zealand vs Afghanistan match.
But New Zealand thumped Afghan unit and knocked India out of the chance of semis. This was the worst performance for India in T20 World Cup. This was also the last tournament of Virat Kohli as the captain of Indian T20I side. Virat Kohli stepped down from T20I captaincy after the T20 World Cup. And Virat Kohli can't win any ICC Trophy in his tenure as White ball captain of India.
ICC Tournaments India lost under Virat Kohli Captaincy
| | | | | |
| --- | --- | --- | --- | --- |
| S. No. | Tournament | Year | Against | Stage |
| 1 | Champions Trophy | 2017 | Pakistan | Final |
| 2 | ODI World Cup | 2019 | New Zealand | Semi-final |
| 3 | World Test Championship | 2021 | New Zealand | Final |
| 4 | T20 World Cup | 2021 | New Zealand and Pakistan | Group Stage |
Now, Virat Kohli stepped down from India's T20I captaincy. He was also sacked as the ODI captain of Team India because selectors want a single captain for While ball format. Currently, Virat will only lead India in red ball format. Rohit is the new White ball captain. Though Virat has astonishing numbers to his side. But this is also the fact that India can't win any major ICC Trophy under the leadership of Virat Kohli.