The end of the T20 World Cup marked the dawn of a new era in Indian cricket; the era of Rohit Sharma. The 34-year-old was given the leadership duties of the T20Is owing to his brilliant track-record as a skipper and as a batter. In addition to this, according to reports, Sharma is also set to take-over the vice-captaincy role from Ajinkya Rahane in Tests. That being said, a cloud of confusion continues to linger over who's going to be leading the ODI side going forward. Will it be Virat; who's going through a rare rough patch in his career or Rohit; who has never looked more determined in his career. Even though Virat has been effective as a skipper in ODIs, his incompetence to win any ICC trophy stands against him. The following article provides an insightful comparison of the ODI captaincy record of Rohit Sharma vs Virat Kohli.
Virat Kohli ODI Captaincy Record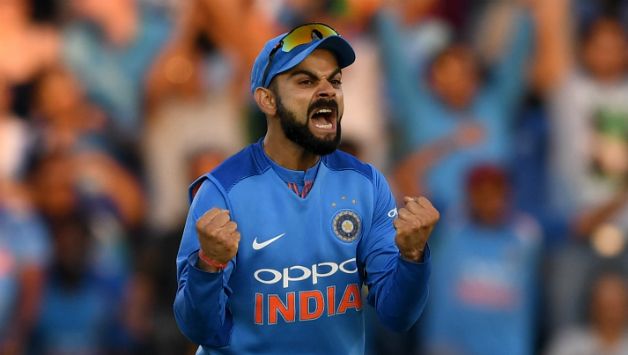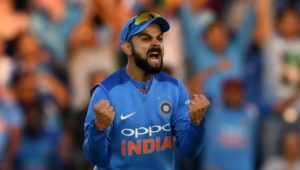 After being handed over the responsibilities as white-ball skipper in early 2017, Virat Kohli has led the Men-in-Blue with great valor. He took India all the way to the finals of the 2017 Champions Trophy where they fell short to their arch-rivals Pakistan. Kohli also led a determined Indian side to the semi-finals of the 2019 Cricket World Cup, where they dramatically came close to winning, but ultimately succumbed to New Zealand. Out of the 95 matches, the Delhi-born has led the Indian side in, India has emerged with the winner's share of the purse on 65 different occasions. 3 of those matches have ended in a no-result while the rest of the 27 have ended in defeat. In addition, Virat Kohli's win percentage as skipper stands at an impeccable rate of 68.42.
In addition to this, Kohli is also the fourth most successful ODI Indian captain as far as wins are concerned. Former skippers MS Dhoni, Sourav Ganguly, and Mohammed Azharuddin are the only ones ahead of Virat Kohli.
Also Read: Virat Kohli T20I Captaincy Record | A look at Kohli's memorable run as skipper
Rohit Sharma ODI Captaincy Record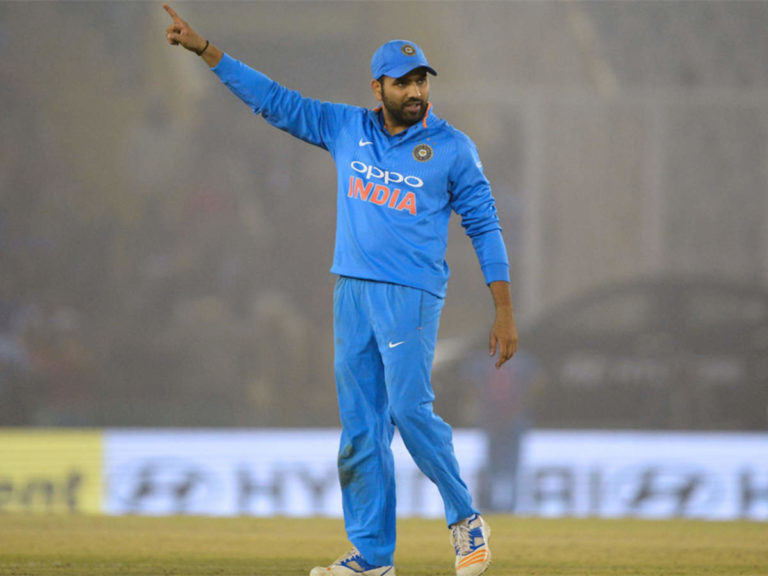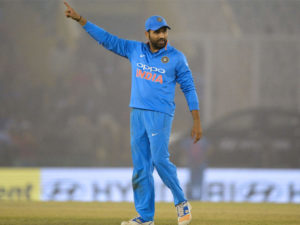 Similar to his captaincy debut in T20Is, Rohit led the Indian ODI side for the first time in late 2017 against Sri Lanka. Despite being Virat's second-in-command in limited-overs formats, Rohit has sporadically stepped into the role as skipper and led the side in his absence. In the 10 games, Rohit has been a skipper in ODIs, India has emerged victorious on 8 such occasions. In addition to this, Rohit also led an inexperienced Indian contingent to retain the Asia Cup in 2018. All things considered, the 34-year-old's win percentage stands at 80, which is greatly impressive despite the small sample space.
Rohit Sharma vs Virat Kohli ODI Captaincy Record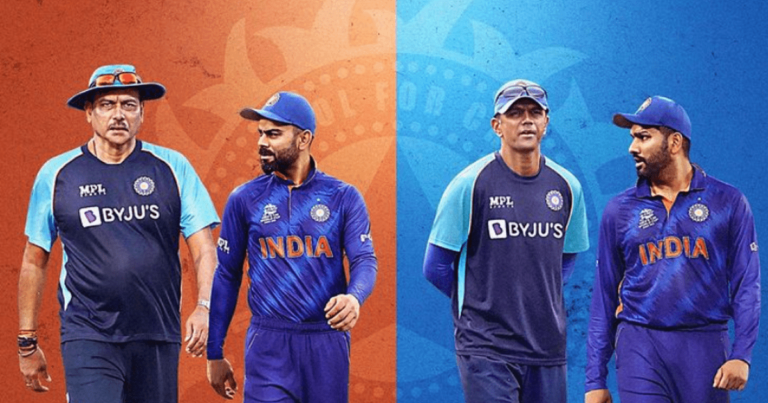 Despite having a better win percentage than Virat, it would be unfair to compare the ODI captaincy records of Rohit and Virat. Virat Kohli has led India all over the world and has vastly dominated the competition. Series wins against Australia, England, South Africa, and others away from home are custody of how good Virat has been. Despite his downfall as skipper as of late, the 33-year-old has been phenomenal upfront. On the other hand, Rohit has grabbed every single opportunity bestowed upon him with both hands and made a run for it as well.
Also Read: Comparison between Sourav Ganguly, MS Dhoni and Virat Kohli as India's Test Captain.
Rohit Sharma vs Virat Kohli ODI Captaincy Record
| | | | | | | |
| --- | --- | --- | --- | --- | --- | --- |
| Player | Age | Matches | Wins | N/R | Losses | Win Percentage |
| Virat Kohli | 33 | 95 | 65 | 3 | 27 | 68.42 |
| Rohit Sharma | 34 | 10 | 8 | – | 2 | 80 |
Virat or Rohit? Who should lead in ODIs?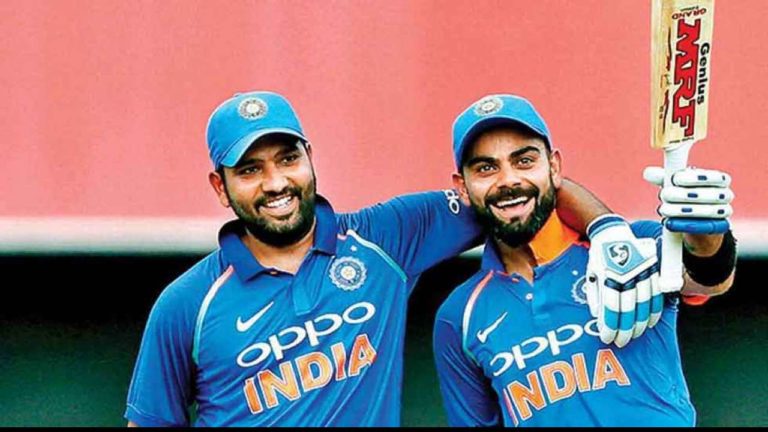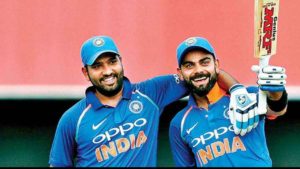 Now with all things said and done, one begs the question as to who's more fit to lead the ODI side? And the answer to this is, that it frankly doesn't really matter. Both Virat and Rohit have been detrimental as skippers. They've proven their worth as assets to India time and again and they could do with either of them. At the end of the day, it depends upon the higher-ups in the BCCI as to who shall be the one leading the Indian squad. It's their choice if they want to go full-on with the split captaincy with different sets of captains for red-ball and white-ball formats or if they want to keep things the way they are. Nonetheless, one thing remains unchanged, India's future is secure under the wing of either of them.