In a massive announcement, the BCCI has named Rohit Sharma as the new ODI captain of the Indian cricket team. He will take over from his predecessor Virat Kohli starting the three-ODI series against South Africa in January 2022. There were reports suffering around the internet for a time now that Rohit Sharma will lead the Indian side in ODIs also. But today BCCI cleared the air with much awaiting tweet. And the announcement is that Rohit Sharma is appointed as a new ODI captain of Indian Cricket Team.
Rohit Sharma record as Indian ODI captain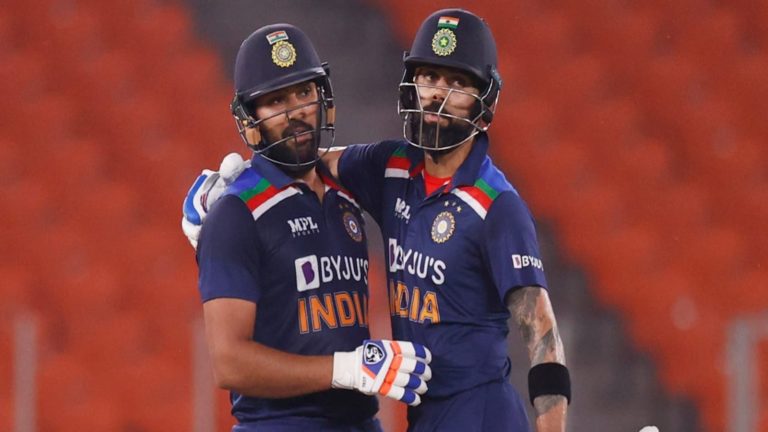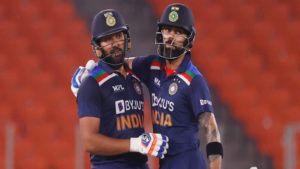 Rohit took over as India's T20I skipper after the T20 World Cup. He led in the recently-concluded three T20I series against New Zealand, which the home team comfortably won 3-0. With Kohli already stepping down as India's T20I captain, it was only a matter of time before Rohit took over as the team's limited-overs captain. He was also promoted as India's vice-captain in Tests, the deputy to Kohli, taking over from an out-of-form Ajinkya Rahane. Rohit has led India in 10 ODIs, out of which the team won eight. The biggest achievement of Rohit's ODI captaincy came in 2018, when in Kohli's absence, India won the Asia Cup in the UAE, beating Bangladesh in the final.
Rohit Sharma as ODI captain
| | |
| --- | --- |
| Matches | 10 |
| Won/Loss | 8/2 |
| Runs | 543 |
| Average | 77.57 |
| Best Score | 208* |
Also Read: Rohit Sharma Vs Virat Kohli ODI Captaincy Record – What Do The Records Say?
Virat Kohli as ODI captain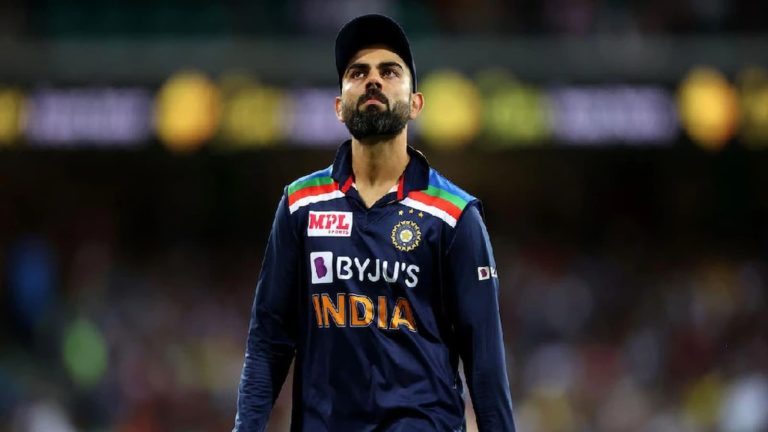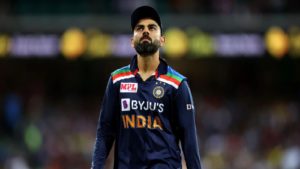 Though Virat Kohli has a brilliant record as ODI captain of Team India. Kohli took over as India's full-time captain in 2017, when the great MS Dhoni decided to step down. He will go down as the country's most successful ODI captain with a win percentage of 70.43. He led India in 95 games – winning 65 and losing 27. Under Kohli, India fared well in the two major ICC events the team took part in. In 2017, India reached the final of the ICC Champions Trophy, where they lost to Pakistan. And did very well in 2019 ODI World Cup where India finished on the top of the table after group stage.
Virat Kohli as ODI captain
| | |
| --- | --- |
| Matches | 95 |
| Won | 65 |
| Lost | 27 |
| Runs Scored | 5449 |
| Average | 72.65 |
Also Read: Rohit Sharma Best ODI Innings – Top Five Best Innings Of Rohit Sharma
Why Rohit Sharma appointed as ODI captain?
The main reason for Rohit Sharma being appointed as new ODI captain of Indian Cricket Team is because of Rohit Sharma records in white ball format. With 2023 ODI World Cup near and Rohit Sharma already taken over the T20I captaincy, it is better for India to have a single captain in White Ball and a different captain in Red Ball. Another reason is most of the players in ODIs and T20Is are same. So it is better for both players as well as captain to play well.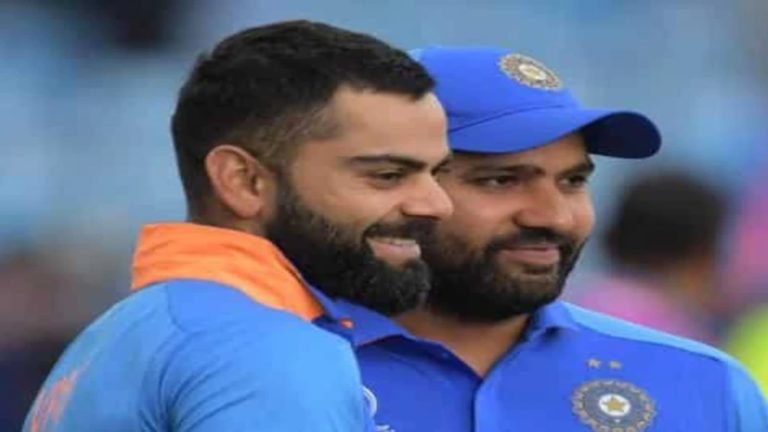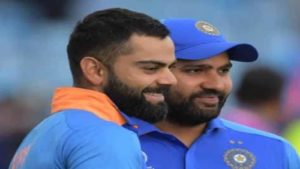 How Twitterati reacts on this decision?
Rohit has less than a year to prepare for the T20 World Cup in Australia next year, which will be followed by the 50-over World Cup in India in 2023. With the Rohit Sharma-Rahul Dravid partnership taking over, the two upcoming ICC events promise to be the biggest challenge for Team India, especially after their poor show in the T20 World Cup, where the team failed to reach the semi-final – the first time it had happened at an ICC event in eight years. Though Virat Kohli is irreplaceable as a captain, now Virat has the opportunity to score runs without the pressure of captaincy.