The beauty of Test cricket once again showed in todays' Pakistan vs Bangladesh 2nd Test. We had seen a thriller in India vs New Zealand a few days ago. And now we have a brilliant finish in Dhaka. Pakistan hold on their nerves till the end. And Pakistan won the 2nd Test Match by an inning and 8 runs. It was just amazing that almost three days were washed out due to rain in Dhaka. But still, there is result came in this match. Bangladesh showed good fight in the fag end but their first innings score let them down. We will see who won Man of the Match in PAK vs BAN 2nd Test Match?
Who won Man of the Match in 2nd Test Match?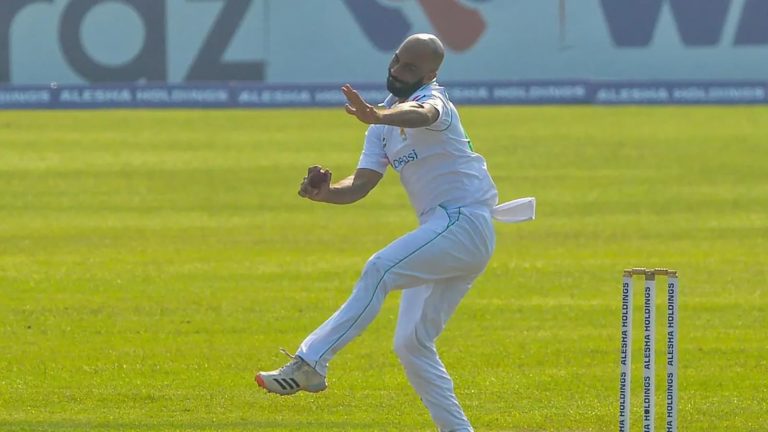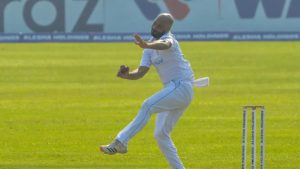 Sajid Khan, remember the name! He bowled beautifully in this Test Match. If we have to choose any one reason for Pakistan winning over Bangladesh, it is Sajid Khan. He has taken 8 wickets in the first inning and 4 wickets in the second innings. With his brilliant bowling, he has now the record of best bowling figures in Test matches between Pakistan and Bangladesh. None of the batsmen has any answer to his off spin bowling. He has been lethal with his line and lengths. His celebration which is similar to that of Shikhar Dhawan is also very classical. For his brilliant performance he won Man of the Match award in PAK vs BAN 2nd Test Match.
1st Innings
57 overs were bowled on Day 1 and Pakistan had managed 161/2. The second day produced 6.2 overs and 27 runs. Day 3 had no play at all because of rain. Pakistan showed character after resuming on Day 4 to post 300/4d. After the end of Pakistan 1st innings on the fag end of the 4th day, this match is surely heading towards a draw because of very less overs to be bowled. Babar Azam played a crucial innings of 76 runs and his innings defined the whole of the match.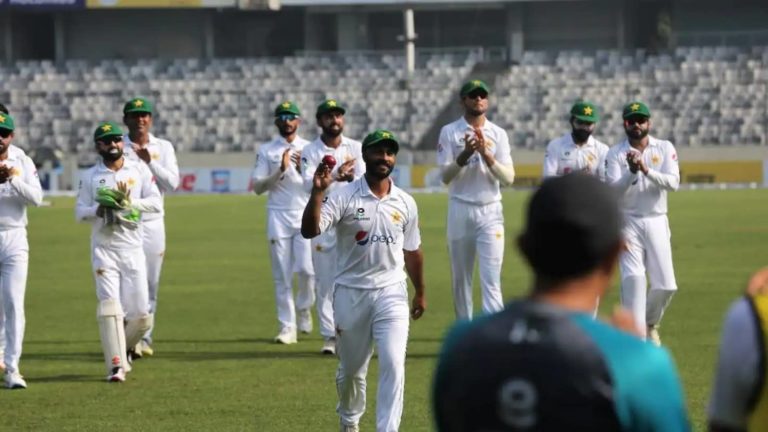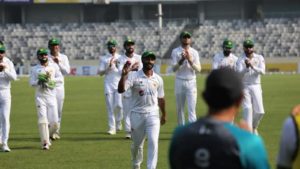 Bangladesh have to bat positively because if they bat sensibly, this match might head towards a draw. At this point of time, no one even imagined that this match can even produce a result. Only 2 Bangladeshi batsmen were able to cross the two digit mark. Pakistani bowlers especially, Sajid Khan, bowled exceptionally well. Sajid Khan got 8 scalps and dismantle the Bangladeshi batting order. Sajid Khan recorded Pakistan's fourth best figures in Test cricket (8/42) to bowl Bangladesh out for 87 in the first essay. Pakistan only had 25 runs to play with to take 3 wickets in the morning to enforce follow-on and their bowlers were at it.
Also Read: India VS New Zealand 2nd Test – Who Won Man Of The Match Award? MOM Award Winner In IND VS NZ 2nd Test.
2nd Innings
And Pakistan have enforced the follow-on. And once again, Bangladesh batting crumbled. It was looking awful for Bangladesh at 27/4. But Liton Das and Mushfiqur Rahim stuck together for a 73-run fifth wicket stand. Then came that lucky moment when Liton smashed a trash ball to hand. Senior pros Mushfiqur and Shakib added a 49-run stand after that but Rahim's runout opened the door again. Shakib was fighting hard and holding one end tight in the company of Mehidy. But Babar Azam masterfully brought himself on to get Mehidy for his first Test wicket.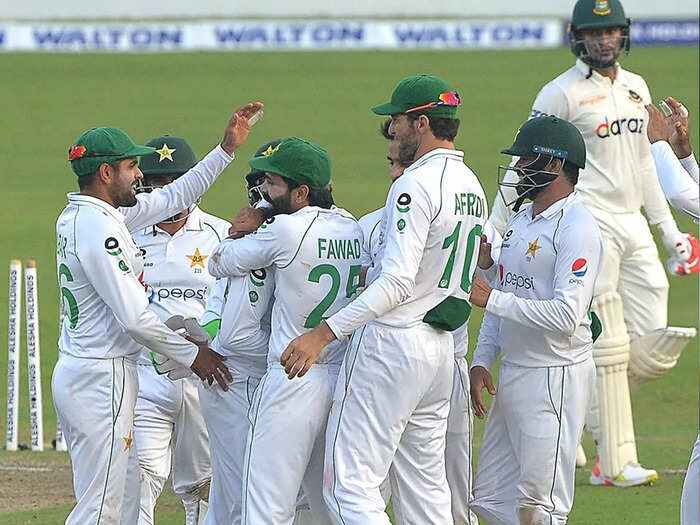 Odds were against Pakistan with light fading, but Sajid Khan crashed through Shakib's gates to lift his side and despite Taijul's commendable effort, Bangladesh fell short just minutes before sunset. Pakistan win the series 2-0. Bangladesh showed a brilliant fight in the second innings but their poor batting in the first innings had let them down.