Who is Jaideep Deswal?
Jaideep Singh Deswal was born on 30th December 1989. He is an Indian para-athlete who has represented India at multiple events including the Paralympics Games. Jaideep has proved his mettle in the discus throw event under the F42 classification.
He trained at the famed Cardiff Metropolitan University, Wales, for the Games. Like most other para-athletes in our country, even Jaideep was supported by GoSports Foundation through the Para Champions programme.
What is Jaideep Deswal cause of disability?
Jaideep was at a very tender age when he was given the wrong vaccination for his illness by the doctor which unfortunately resulted in loss of strength in his left leg.
Also Read: Devendra Jhajharia, meet the two time Indian Paralympics Gold Medalist in Javelin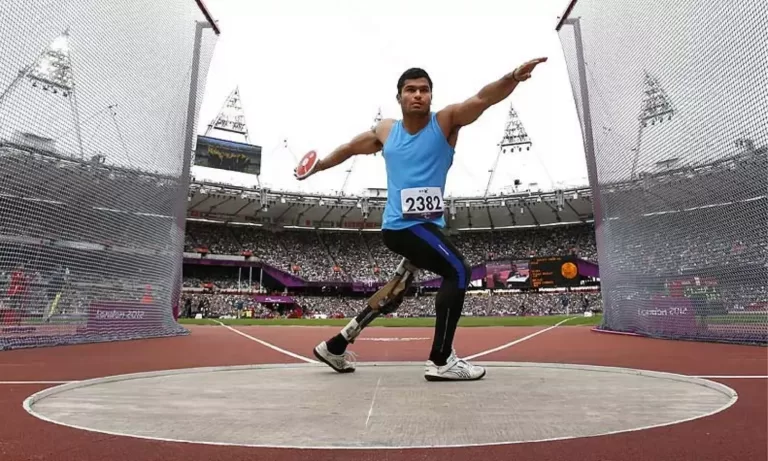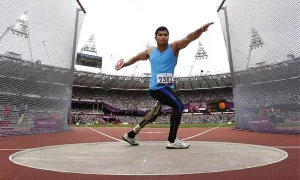 Jaideep Deswal's Early Life
Jaideep had a lot of interest in the field of sports since a very early age. He started to practice and compete in discus throw in 2007 itself on suggestion of a few of this friends.
Jaideep's father who has recently retired from Rajasthan Police lived in a small village on the outskirts of Rohtak, his family was not familiar with sports before but Jaideep was encouraged to practice regularly in the fields of his native village.
What are Jaideep Deswal International Achievements?
When asked about who he idolizes, Jaideep gleefully answers Major Dhyanchand. Jaideep's sporting career includes representing India at the 2012 Paralympic Games in London in the United Kingdom where he secured a creditable 7th rank when he threw the discus to a distance of 39.77.
Also Read: Meet Varun Singh Bhati, India's bronze medal winner at Rio Paralympic Games.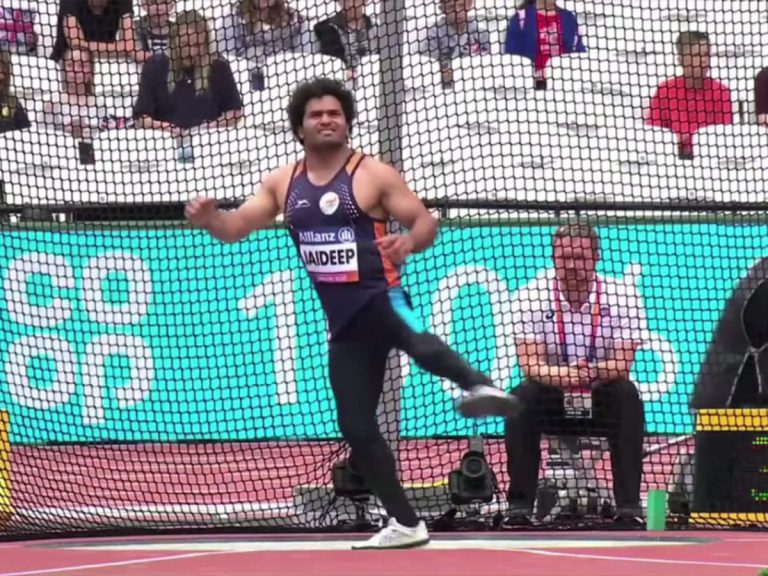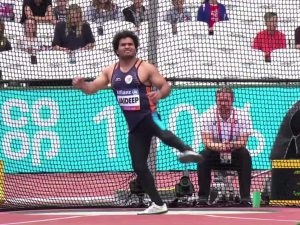 Later, Jaidepp also went on to participate in the 2014 Asian Para and Commonwealth Games in Glasgow, Scotland where he gave it all and threw the discus till 38.68 m and just finished a whisker away from a podium finish.
He also participated in the 2014 Incheon Para Asian Games in Incheon where he finished 4th. He again pushed himself to qualify for the 2020 Tokyo Paralympic Games.
Jaideep couldn't produce his best performance in Tokyo. He failed to register a successful lift in the final of his powerlifting event.
Thank you for visiting The SportsLite