India is sending it's largest ever contingent of 54 members. The contingent is full of stars and while it's understandable that not everybody will be able to bag medals, a few athletes can easily be regarded as favourites to bag the most coveted piece of hardware on offer. Today, we have compiled the list of Top five best Indian para-athletes to watch out for.
The Tokyo Paralympic Games are about to commence after the successful completition of the spectacularly staged Tokyo Olympics 2020. Para-athletes from all over the world will accumulate in the National Stadium in Tokyo to mark the beginning of what promises to be a spectacularly sporting couple of weeks.
Here's look at Top Five best Indian Para-athletes who are the strongest medal contenders:
Badminton: Pramod Bhagat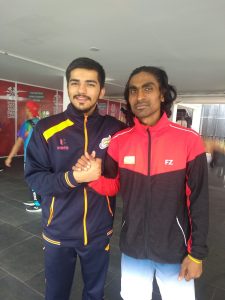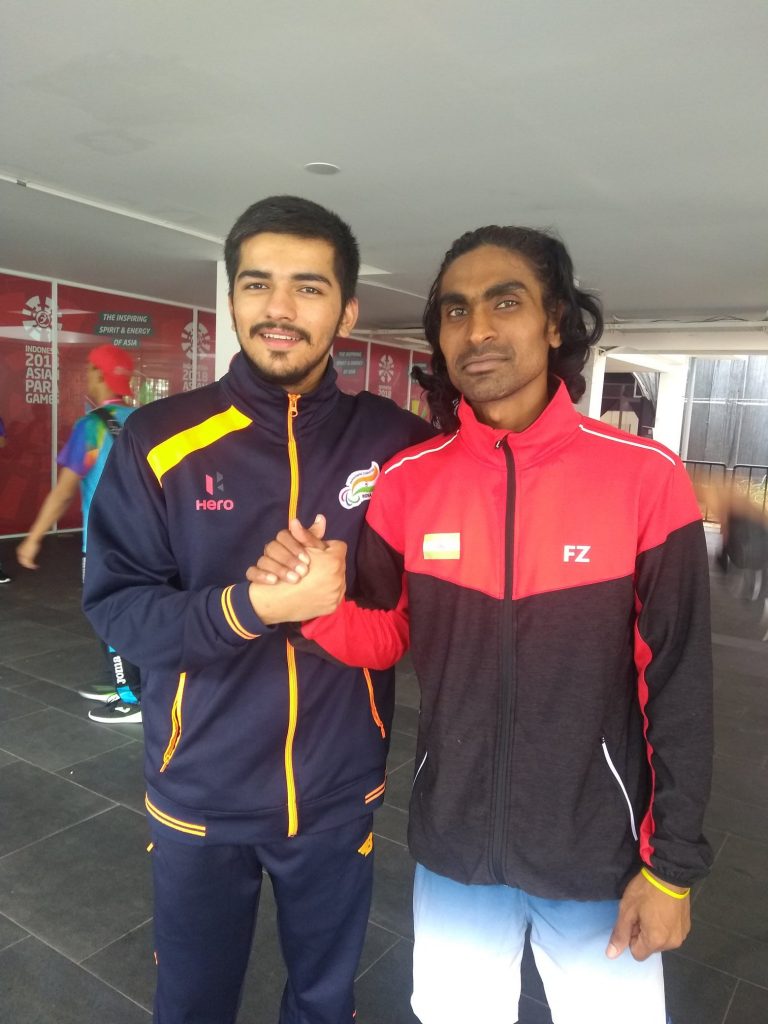 Who is Pramod Bhagat?
This time around Badminton would be making a debut at the Paralympic Games, India's Pramod Bhagat has a chance to leave his mark with a piece of gold hardware. The 33-year-old Odiya is the world number 1 and represents India in the Men's SL3 event.
Pramod is a veteran in his category as he has won multiple Gold medals at the World Championships with his most recent medal coming in February 2020
He has also finished with Gold and a Bronze in the Men's Singles and Men's Doubles events at the Asian Para Games 2018 in Jakarta-Palembang.
Pramod also bagged Bronze medals at World Para-Badminton Championships Ulsan, South Korea 2017 and at the Asian Para Games 2014 in Incheon, Korea.
F-46 Javelin: Devendra Jhajharia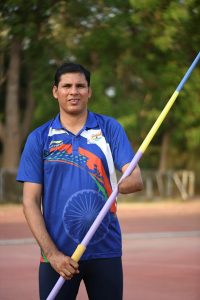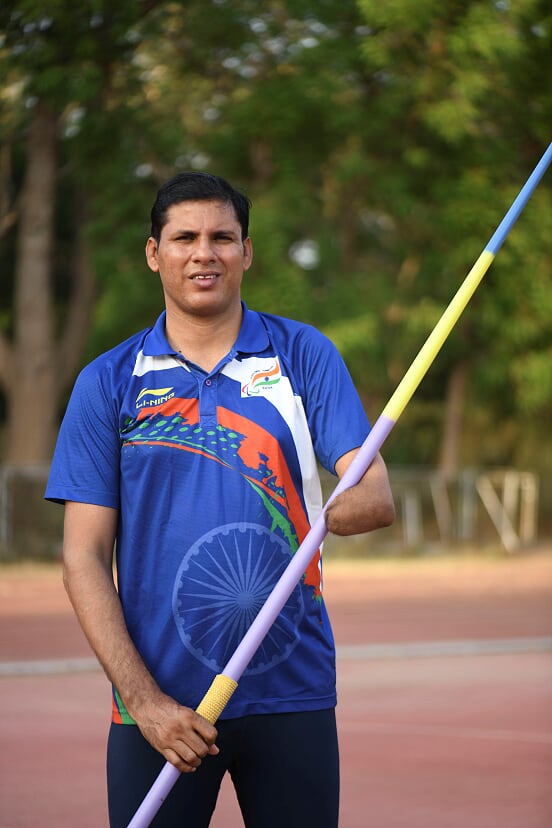 Who is Devendra Jhajharia?
Now a legend in Indian athletics, Jhajharia started his journey by winning with a bamboo made javelin. He is the defending champion in the F-46 event as he's bagged the Gold in Rio 2016 and in Athens 2004.
India's greatest Paralympian Jhajharia had set a world record in Rio Paralympics with a throw of 63.97m. He again smashed that record in July 2021 with a throw of 65.71m to qualify for Tokyo.
Interestingly, even on his way to gold in Athens he went past the then world record.
This might be Jhajharia's last Paralympics, he will look to finish off the proceedings with another golden hardware.
Taekwondo: Aruna Tanwar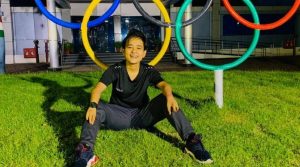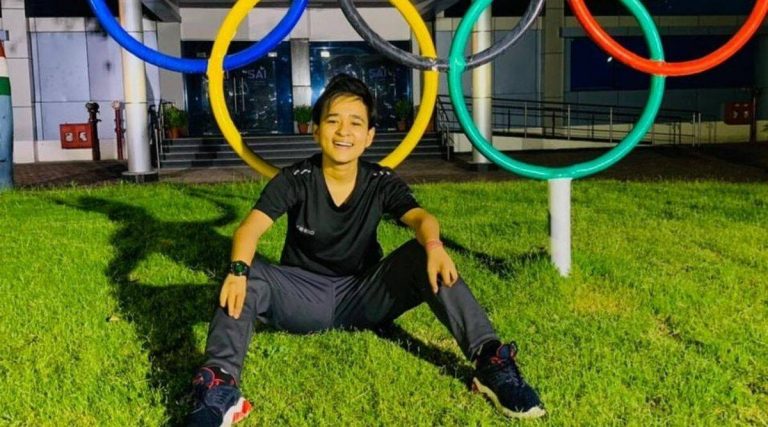 Who is Aruna Tanwar?
Aruna Singh Tanwar is the first para–taekwondo player to represent India at the Paralympics. Her journey is one of persistence and interestingly, she was one of the athletes who were offered the bipartite quotas for Tokyo by the International Olympic Committee and World Taekwondo.
Aruna, 21-year-old is ranked fourth in the world and she will be proving her mettle in the 49 kg weight category.
She has shown promising signs as she's got a Silver Asian Para-Taekwondo championship in Vietnam in 2018.
Aruna also won the bronze at World Para-Taekwondo Championship (2019) in Turkey, she heartbreakingly lost to world number one Victoria Marchuk of Ukraine.
Men's High Jump T-42: Mariyappan Thangavelu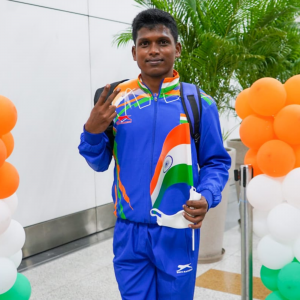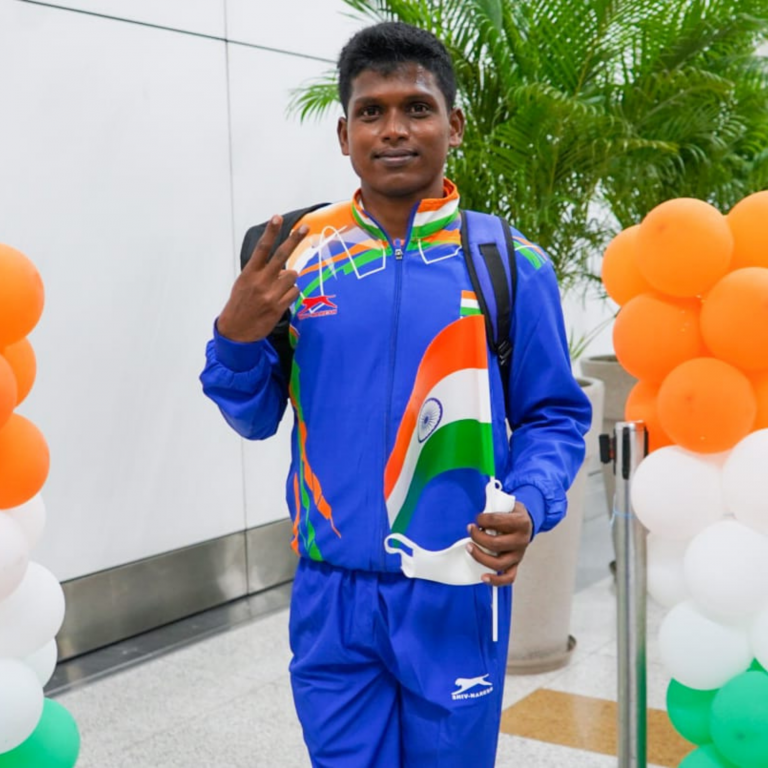 Who is Mariyappan?
One of India's most experienced athletes, Mariyappan is a Gold medal winner at the Paralympics which he won in the high jump event in Rio in 2016.
Since then he's consistently improved himself as he bagged a bronze at the 2019 World Para-Athletics Championships.
A recipient of the Major Dhyan Chand Khel Ratna, Mariyappan would be the flag bearer of the Indian contingent during the opening ceremony.
India would be hoping for Mariyappan to come out all guns blazing and get the Indian team on board with a gold medal.
F-64 Javelin: Sumit Antil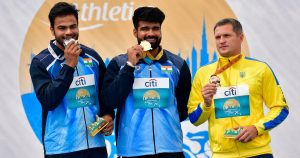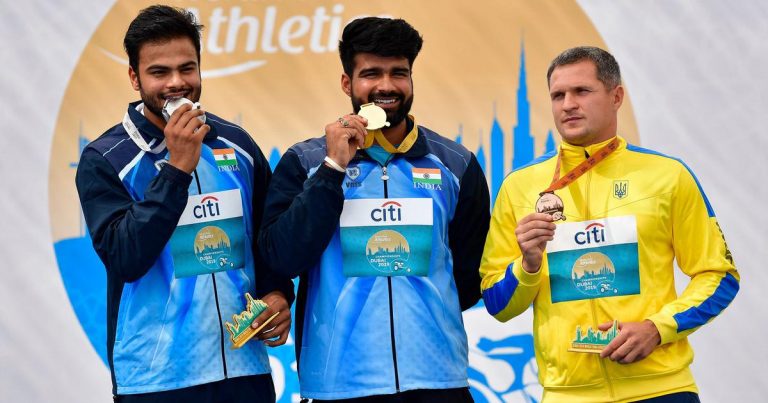 Who is Sumit Antil?
Sumit Antil will stay under the shadow of his senior and more illustrious compatriot Devendra Jhajharia. But Sumit too will be the favourite in his F-64 category as he is the World number 1.
Sumit threw a jaw-dropping 66.90m during the National Para Athletics Championships, thus bagging the world record.
Antil has also secured Silver medals at the World Para Athletics Grand Prix 2019 and World Para Athletics Championships 2019.
He'll be eyeing to better the colour of his medals.
Keep connected with us for whole Paralympics coverage.