The NFL Draft 2023 is still fresh on our minds & meanwhile the NFL Mock Draft 2024 has already become the talk of the town. Although there's a lot of time still left for NFL Draft 2024 to take place. The fans have already eyed the potential talents who could be great additions to their respective team.
Way too early
Rightly as it is called "Way-too-early NFL Mock Draft 2024", it is indeed way too early to think about the NFL draft 2024. We still have a Full NFL season & a year of college football to see off. However, staying a step ahead shouldn't be a wrong approach, as a lot of things can change in the course of a year. The NFL franchises would certainly prefer to have some great potentials ready to be restocked into their teams.
Read More: NFL to announce Regular Session 2023 schedule this week
NFL Mock Draft 2024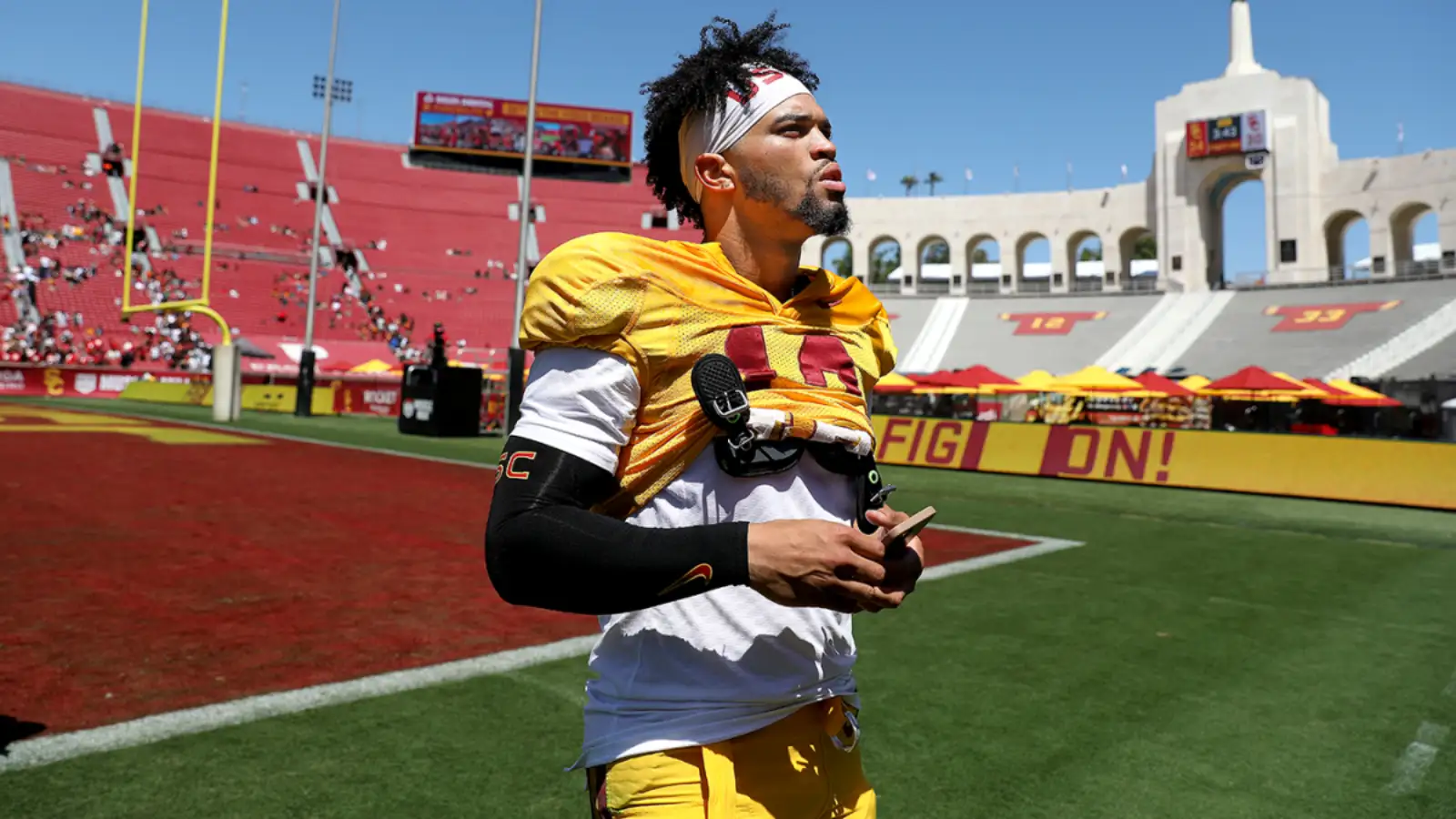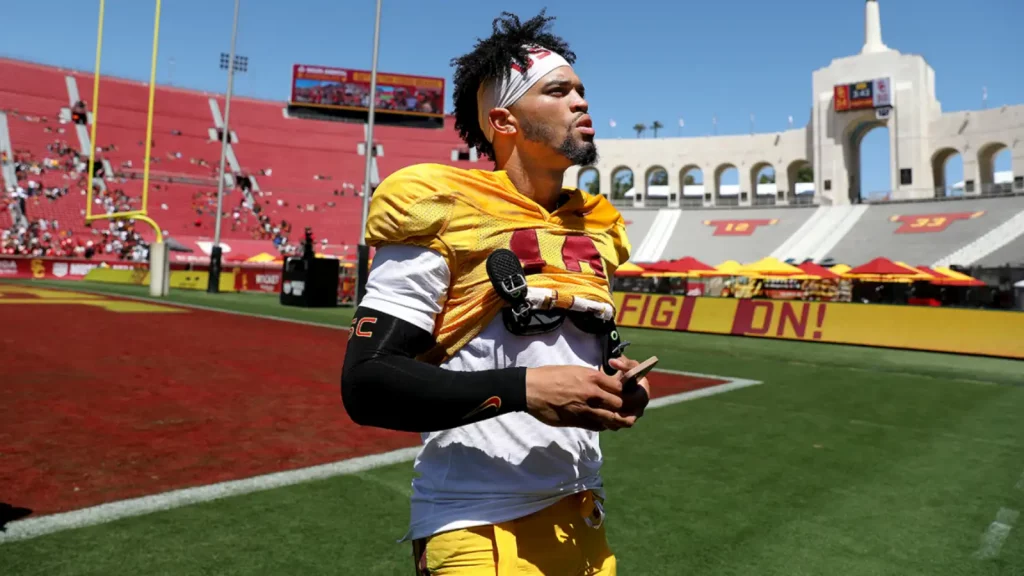 Our top 10 NFL Mock draft order is based on the projection by tankathon.com
1. Caleb Williams, QB, USC: The 6-foot-1, 215 pounds quarterback is being considered the best prospect in the mock draft.
2. Marvin Harrison Jr., WR, Ohio State: Harrison Jr. had an impressive season last year with 77 catches for 1,263 yards & 14 touchdowns.
3. Drake Maye, QB, North Carolina: Drake had a ground breaking season last year, passed for 4,321 yards & 38 touchdowns.
4. Olu Fashanu, OL, Penn State: Claimed to be the best offensive tackle on the list.
5. Jared Verse, DE, Florida State: At Florida State, Jared amassed 17 tackles for loss & nine sacks finishing the season on a high note.
6. Joe Alt, OL, Notre Dame: The 6-foot-7, 317 pounds has the required strength to move defenders to rush wide which is a huge plus for any team.
7. Dallas Turner, OL, Alabama: In just 24 games, Turner has 18 tackles for loss & 12.5 sacks to his name.
8. Emeka Egbuka, WR, Ohio State: Egbuka has had a solid season with 1100 yards received & 12 touchdowns last season.
9. Brock Bowers, TE, Georgia: The 6-foot-4 pass catcher during two seasons has received 1800 yards & 20 touchdowns against his name.
10. J.T. Tuimoloau, DE, Ohio State: The 6-foot-4 is a big JT, who is a good versatile player & can lead the defense line.
Read More: Justin Fields progress very impressive according to Luke Getsy
More Quarterback picks are being anticipated
Michael Penix Jr., QB, Washington: Penix was amazing last season, he passed over 4,641 yards, with 65 percent of pass completion & 31 touchdowns.
Quinn Ewers, QB, Texas: Quinn has decent season with 2,177 yards passed, 58.1 percent pass completion & 15 touchdowns