Desmond Ridder is steady, focused & more confident coming into the next season for the Falcons. The Falcon quarterback didn't have a great season last year & has gained more confidence to begin this season with.
Desmond Ridder is all in
Desmond Ridder has admitted that his level of confidence has certainly reached at a good level compared to last season. The star quarterback is ready to go all in with a year's experience along with an offseason under his belt. The 23-years-old quarterback is entering this NFL season as a starting QB for the Falcons. The Falcons' head coach Arthur Smith announced Ridder as a starting quarterback for the 2023 NFL season earlier this year.
On Wednesday, the Falcons had an OTA day open to media. The quarterback told media, "This time last year, my head was spinning. Obviously having a year under my belt and a whole offseason, it's become a lot more comfortable. Now we're just trying to work the intricate details of it, just working the ins and outs, and knowing the exact whys of why everything is going on."
Read More: Elijah Moore claims "feeling wanted" by the Browns makes a him go harder
The team is excited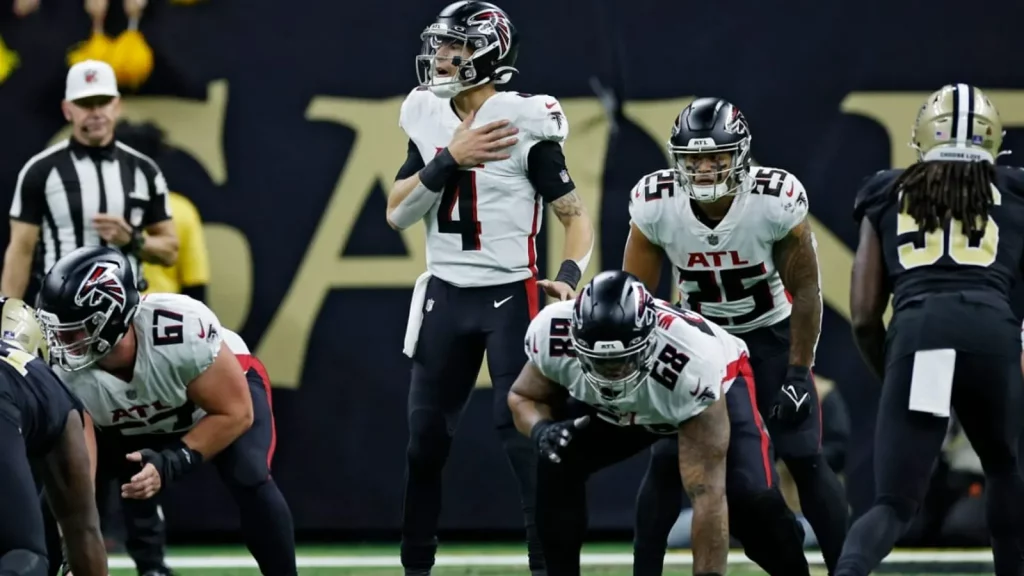 The 6-foot-4 quarterback brings in the leadership qualities which will come handy for the Falcons. Desmond Ridder has led his college team Cincinnati Bearcats in the past. Ridder is now the unarguable leader of his team's offense. The Falcons will also have the services of new addition RB Bijan Robinson to complement Ridder & co.
The Falcon Teammates are also excited to play with Ridder as the starting quarterback. The RB Tyler Allgeier praised Ridder saying, "He already had the confidence last year. Now he has a year under him after learning from Marcus – he's just a natural-born leader. Him coming in last year, being with him the apartments last year [during rookie minicamp] and then seeing him now, that's a big step. He always had the confidence. We're all confident playing behind him."
The next season will be a breakout period for the Falcons with impressive offense & a strong leader. It will be interesting to see how the 2023 NFL season pans out for Ridder & co.
Read More: QB Lamar Jackson "loving" Ravens' offense under new OC Todd Monken