Lamar Jackson, the highest paid quarterback of the season, is excited & optimistic about the new offense of his franchise. The 26-years-old quarterback is all praises for the new offensive coordinator Todd Monken's offensive tactics.
The new offensive strategy
The very first year of the five-year extension with Ravens is proving to be a dream start for the star quarterback, Lamar Jackson. The offensive Coordinator Todd Monken is bringing in new tactics that Jackson is really "loving" as stated by the star himself. What excites quarterback the most is the fact that he will be given more freedom by the OC Todd Monken. In addition to that, Jackson is intimidated by the new receivers he'll be surrounded by. The likes of Nelson Agholor, rookie Zay Flowers & Odell Beckham Jr. are there to boost the team.
The former Louisville collegiate admitted to his excitement as he said, "Running can only take you so far. I feel like, with this new era of teams and offenses in the league, I feel like we need that. And Coach Todd Monken, what I'm seeing in his offense so far is looking tremendous." He also praised his OC's offensive tactics saying, "The new offense is smooth. I'm loving it so far. Coach is basically just giving us the keys to the offense."
Read More: New England Patriots stripped off two OTAs due to violation of offseason rules
How Lamar Jackson has fared for the Ravens?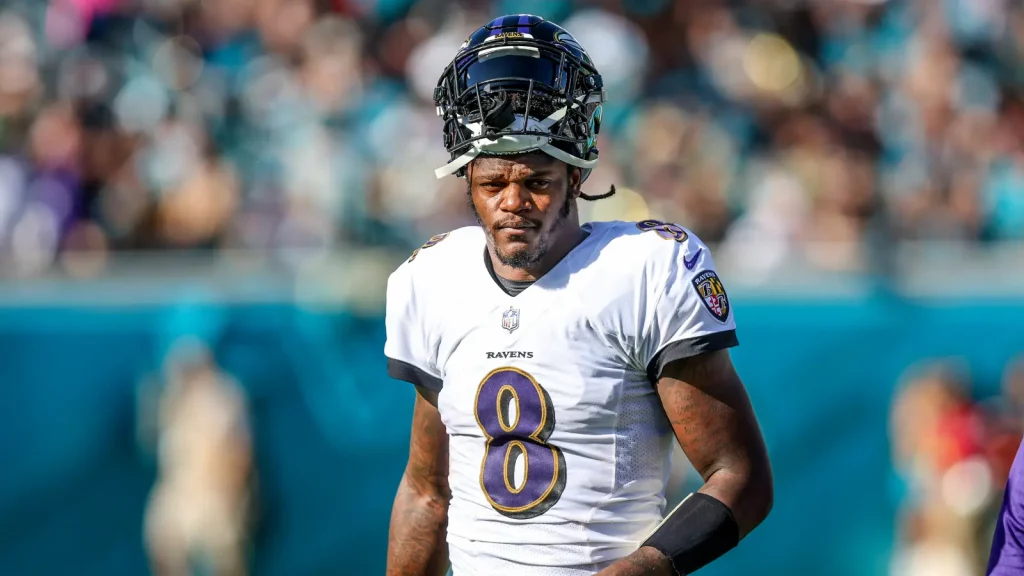 Lamar Jackson signed with the Baltimore Ravens at the 2018 NFL Draft as he was the first round overall 32nd pick for the franchise. Jackson has played for 5 seasons with the Ravens featuring in 70 games, rushing for 4,437 yards including two-seasons for 1000+ yards rushing campaign. He has thrown for 12,209 yards & has 101 touchdowns to his name. The star quarterback has won the MVP award in 2019 NFL regular season.
Read More: Desmond Ridder Expects Explosiveness; Offense heavy Falcons with Bijan & stars