The past three months have been a pain for Kohli. From deciding to step down as RCB and India's T20 captain to the team exiting in the group stages of the T20 World Cup. And then the sacking of Kohli as the ODI skipper just exemplifies the year it has been for him. In-between, India also lost the WTC Final. And Kohli attended Press Conference ahead of SA tour yesterday. In the press conference, Virat Kohli made some contrary statements from the BCCI President Sourav Ganguly. Now BCCI President Sourav Ganguly responds to Virat Kohli's Press Conference. We'll see what Sourav Ganguly said about Virat Kohli.
Sourav Ganguly Responds To Virat Kohli's Press Conference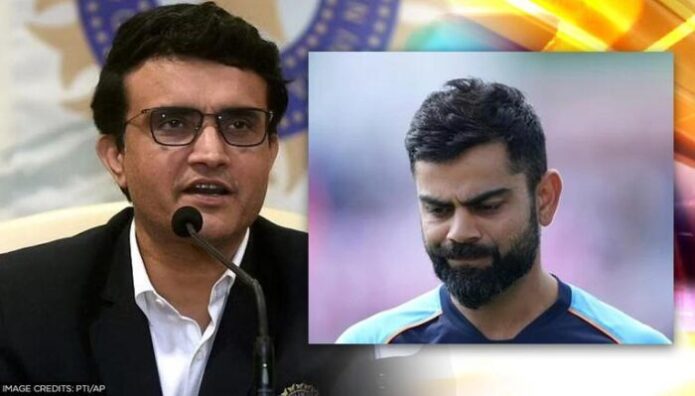 Board of Control for Cricket in India (BCCI) president Sourav Ganguly has finally broken his silence on Virat Kohli's comments on the ODI captaincy saga. In an explosive press conference yesterday, Kohli had refuted Ganguly's claims of asking him to not give up T20I captaincy. Virat also stated that there was no prior communication with him about the change in ODI captaincy. Sourav Ganguly made his first statement after the controversial press conference.
"I have no comments to make. The BCCI will deal with it appropriately. Leave it to the BCCI"

BCCI President Sourav Ganguly
"Told 1.5 Hours Before…": Virat Kohli's Big ODI Captaincy Reveal; Denies Rift With Rohit Sharma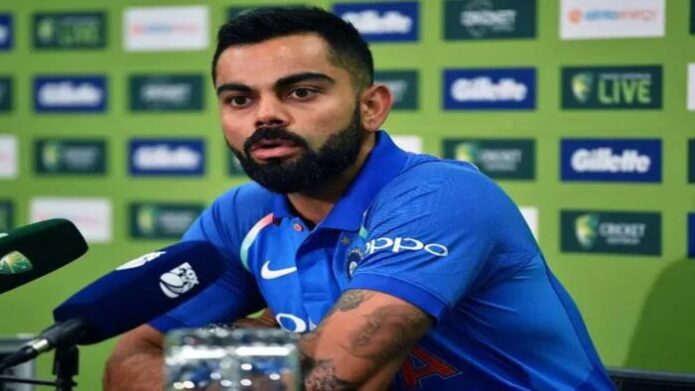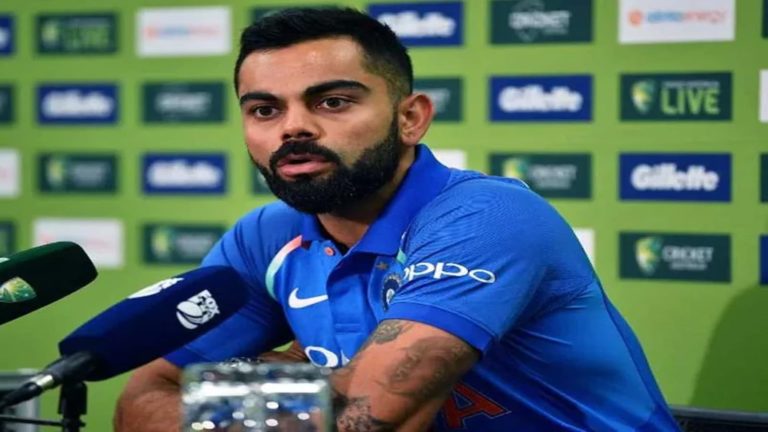 Yesterday Virat Kohli spoke up on some serious issues in the Press Conference. Earlier Sourav Ganguly said that BCCI gave Virat Kohli 48 hours to step down from ODI captaincy. And Virat failed to do it.
"I was communicated one and a half hours before the selection meeting (on Rohit being given the ODI captaincy). I was told that I will not be the ODI captain. There was no communication with me before that.

Virat Kohli when asked about ODI captaincy removal
Also Read: "Nobody Is Bigger Than Sports" Sports Minister Anurag Thakur Finally Speaks Up On Rift Between Kohli And Rohit Sharma
India in South Africa
Meanwhile, the Kohli-led side took the morning flight from the Mumbai airport for Johannesburg. Kohli was spotted with Anushka Sharma and their daughter Vamika. Kohli asked the photographers not to snap his daughter. The Indian team will be in isolation for a day after landing in Johannesburg on Thursday. Then the preparations start slowly.
With his statement yesterday, Kohli must have hurt the top brass of the BCCI. That means, they would have their eyes on him and he would be under more pressure than ever before. Will this pressure brings the best out of Virat Kohli?
Indian team is scheduled to play Test Series in South Africa later this month. India have never won a Test Series in South Africa. It is a golden opportunity for Virat Kohli. If he will be able to create history, then all the critics must have to shut. Kohli would realise he needs runs and only runs that would silence his critics.