Indian cricket is going through significant unrest ever since the Board of Control for Cricket in India (BCCI) announced Rohit Sharma as the ODI captain last week. Rohit succeeded Virat Kohli in the role, who had originally stepped down only in T20Is. The announcement from the BCCI received mixed reactions with many expressing their surprise at its nature and a lack of clarity over the decision-making process. Finally Sports Minister Anurag Thakur speaks up on the rift between Kohli and Rohit Sharma.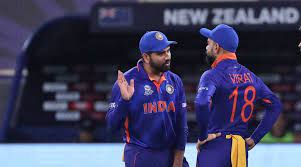 Earlier this month, it was announced that Rohit Sharma will takeover the ODI captaincy from Virat Kohli. This marks the end of Virat Kohli reign as Indian White Ball captain. But the way of removing Virat Kohli as the Captain is not acceptable by the fans. Later, Sourav Ganguly announced that BCCI requested Virat Kohli to not step down from T20I captaincy. But, yesterday Virat Kohli made some contradictory statements in the Press Conference. Kohli shockingly said that no one requested him to not step down from T20I captaincy. It is now understood that everything is not clear inside Indian Cricket.
Sports Minister Anurag Thakur speaks up on Kohli and Rohit Sharma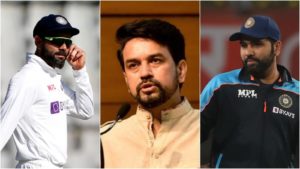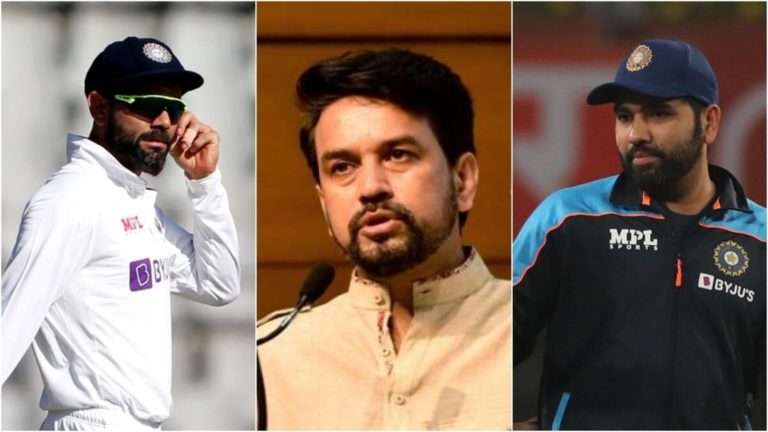 "Sports is supreme and nobody is bigger than sport. I can't give you information as to what's going on between which players in what game. It's the job of concerned federations/associations. It'll be better if they give info,"

said Anurag Thakur when asked about the alleged rift between Kohli and Sharma.
Sports Minister said that there needs to be more transparency. He also insisted that nobody is bigger than sport. Adding that he cannot give information to the media about what is happening in the Indian dressing room, Thakur said that it is the BCCI's job to do so.
Also Read: Revealed : Virat Kohli Press Conference Ahead Of SA Tour – India's Red Ball Captain Lashed Out At BCCI And Sourav Ganguly, Talks About Rift And Captaincy
"Told 1.5 hours before…": Virat Kohli's big ODI captaincy reveal; denies rift with Rohit Sharma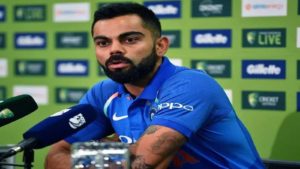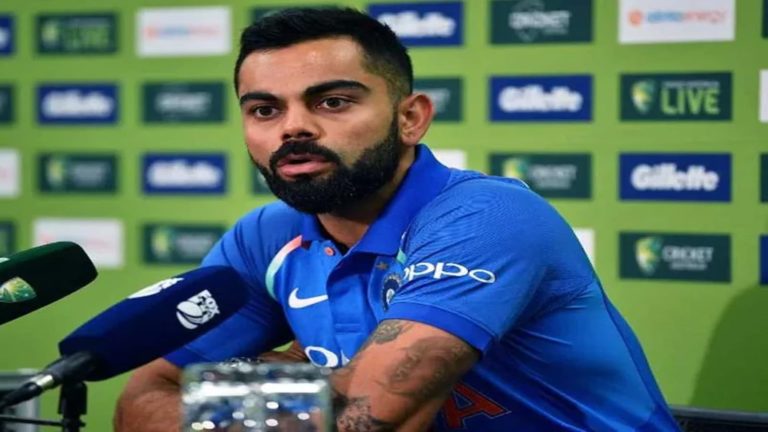 Yesterday Virat Kohli spoke up on some serious issues in the Press Conference. Earlier Sourav Ganguly said that BCCI gave Virat Kohli 48 hours to step down from ODI captaincy. And Virat failed to do it.
"I was communicated one and a half hours before the selection meeting (on Rohit being given the ODI captaincy). I was told that I will not be the ODI captain. There was no communication with me before that.

Virat Kohli when asked about ODI captaincy removal
It is sad to see the two greats of Indian Cricket like this. Rohit Sharma and Virat Kohli are two world giants in the game of cricket. If Rohit and Virat are not playing together then the team will suffer later they will suffer themselves first. It is also sad to such a great batsman like Virat Kohli sacked from captaincy in this way. There should be at least clear communication. He is a world class batsman in all formats.