IPL is the most popular cricket league in the world currently. Since its inception in 2008, IPL's following has been rising. This year, the IPL Mega Auction makes the season all the way more intriguing. Well-established franchises had to give away most of their players. This will be a new start for the teams. Two more teams entering the tournament, this season. It is not just the fans but also the players who are eagerly waiting for the auction. The much-awaited Mega Auction will be conducted in February itself. Let us till then look at the rules and regulations in IPL 2022 Mega Auction, and how many players have each team retained.
IPL 2022 Mega Auction
The Mega Auction will be held over 2 days, 12th and 13th February. Banglore is the venue for the auction. You can follow the auction's telecast on Star Sports Network. The live streaming of the Mega Auction will be available on Disney+Hotstar. The timings of the Mega auction have not been announced yet. There will be a mock auction on February 11.
Retained players and purses of the teams
The existing teams had retained their most valuable players. However, the new teams that will be playing this season, Lucknow and Ahmedabad, have also purchased some players. Lucknow Super Giants has already purchased KL Rahul, Marcus Stoinis, and Ravi Bishnoi. On the other hand, Ahmedabad has Hardik Pandya, Rashid Khan, and Shubman Gill. Each team had a total purse of Rs 90 crores, a part of which they've spent to purchase or retain players. Teams were allowed to retain a maximum of 4 players. Among the 4, at least one player has to be overseas. No more than 2 overseas or 2 uncapped players be retained.
| | | |
| --- | --- | --- |
| Team | Retained/purchased players | Purse Available (INR) |
| Mumbai Indians | 4 | 48 crore |
| Chennai Super Kings | 4 | 48 crore |
| Kolkata Knight Riders | 4 | 48 crore |
| Delhi Capitals | 4 | 47.5 crore |
| Royal Challengers Banglore | 3 | 57 crore |
| Punjab Kings | 3 | 72 crore |
| Rajasthan Royals | 3 | 62 crore |
| Sunrisers Hyderabad | 3 | 68 crore |
| Lucknow Super Giants | 3 | 59.8 crore |
| Ahmedabad | 3 | 52 crore |
Also read: 5 Fastest 100 Wicket Takers In IPL History
Rules and Regulations in IPL 2022 Mega Auction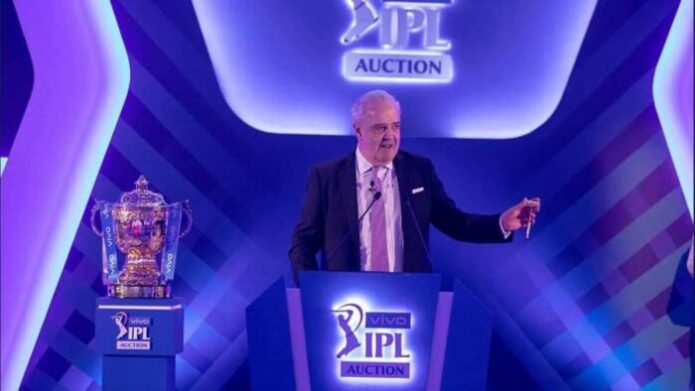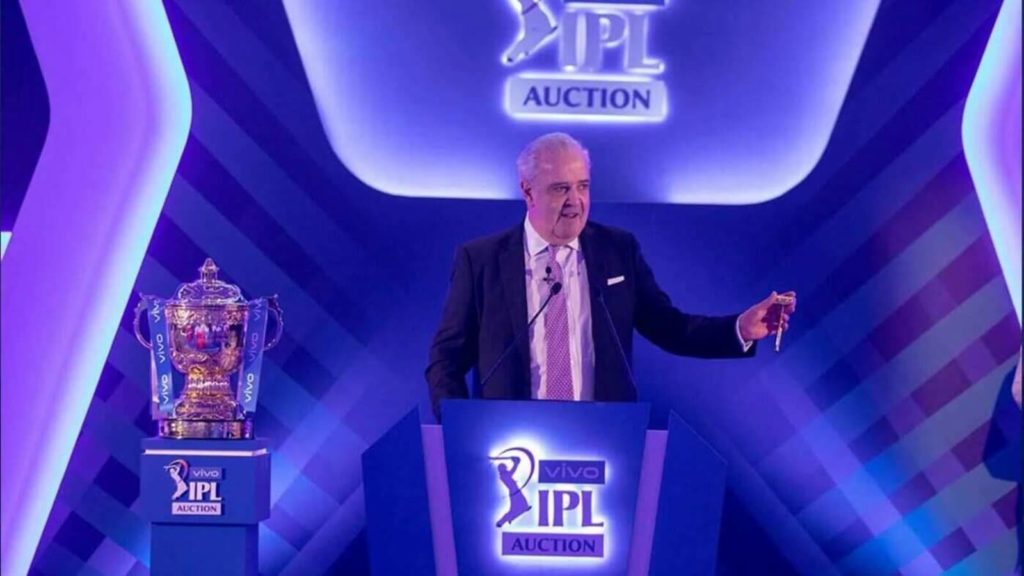 Out of 1214 players who have registered for the auction. 590 are shortlisted. These shortlisted players will be going under the hammer on 12th and 13th February.
1. Total players allowed in squad
A team can have a maximum of 25 players in their squad. Also, there is a minimum limit of at least 18 players.
2. Total overseas player in a squad
A maximum of 8 overseas players can be there in a team's squad. There was a cap of a maximum of 2 overseas players in the retention process.
3. Base price categories
There are several base price categories in which the players can choose to put themselves. The highest reserve price bracket is INR 2 crore. 48 players have chosen this bracket. The next reserve price is INR 1.5 crore. 20 players from the auction list have put themselves in this category. While there are 34 players with a reserve price of INR 1 crore.
Also read: 5 Highest Scores In Powerplay In IPL History
4. No 'Right to Match' card
This year Right to Match card is not allowed. This card allowed a franchise to buy a player that they have not retained. After the bidding on a player is done, the previous franchise they represented, can buy them at the highest bid. This was possible with the use of RTM cards. However, this time there is no Right to Match cards. Because it would not be fair for the two new franchises- Lucknow and Ahmedabad.
5. Groups in which players are segregated
Firstly, players are divided into 3 categories- Indian capped, Indian uncapped, and Overseas players. There are subcategories based on the cricketer's role in the team. Batsmen, all-rounders, spinners, wicket-keepers, all-rounders, fast bowlers are some of the sub-categories.