It's the 2nd Test Match between India and New Zealand in Wankhede, Mumbai. Wankhede saw rains from the last 2 days continuously, and will that impact the team changes? We'll see out. New Zealand was able to draw the first Test Match in Kanpur with the brilliant effort of the tail enders. But the situation will be quite different here in Mumbai with more turn and bounce. We will review the day 1 of 2nd Test match between India vs New Zealand.
First Session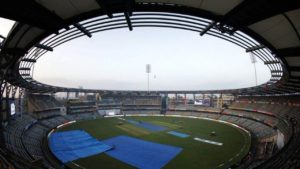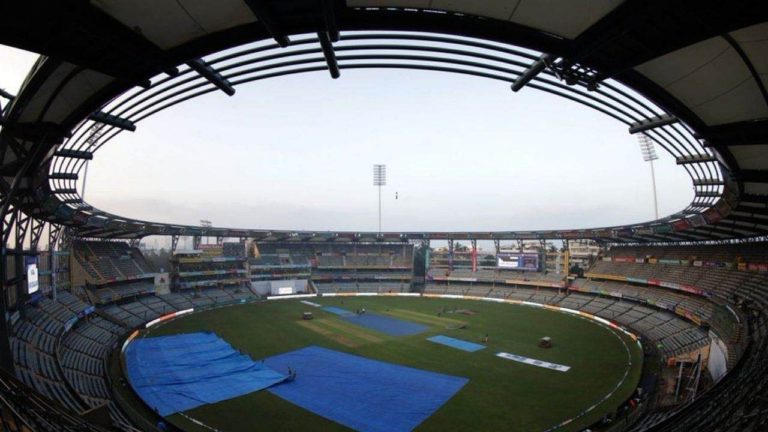 Toss was delayed due to the wet outfield and the landing areas for the bowlers. Toss was done at 11.30 A.M and play began on 12 noon. And the early Lunch has been taken. This means that there was no play possible in the first session. The new timings of the sessions was also released. But both India and New Zealand had to make some force changes due to injuries. For India, Ajinkya Rahane, Ishant Sharma and Ravindra Jadeja were out. And Virat Kohli, Mohammad Siraj and Jayant Yadav replaced the respective injured players. On the other hand, New Zealand captain also had some elbow injury that ruled him out and Tom Latham led the side in his absence. Virat Kohli has won the toss and decided to bat first.
Second Session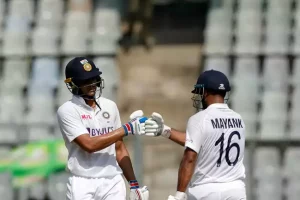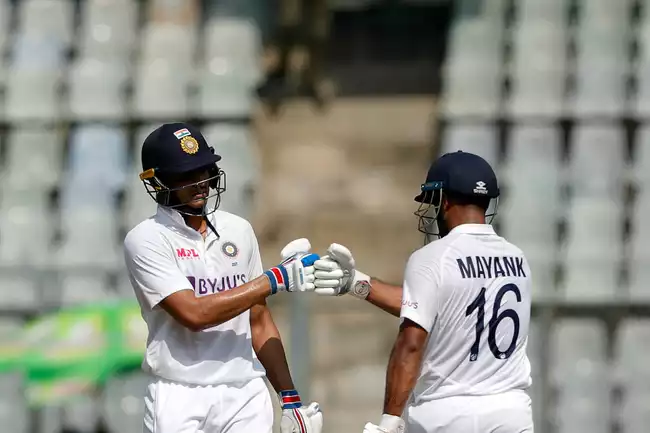 It was an exciting session of play. After opting to bat, the Indian openers got their team off to a steady start. Gill looked more settled than his opening partner. At one point of time, India were 80/0 and it quickly became to 80/3. But Ajaz Patel inflicted a mini collapse. He dismissed set batsman Shubman Gill. Also, he took the wicket of Cheteshwar Pujara and Virat Kohli in the same over. And in no time, India lose their 3 top order batsmen. But Virat's dismissal was a controversial one as it was looking bat first but third umpire gave him out. But Mayank Agarwal and Shreyas Iyer ensured that India didn't lose any more wicket in this session. India lose 3 wickets in this session and scored 111 runs.
Also Read: Controversy! Out Or Not Out – Cricketing World Divided Over Virat Kohli's Controversial Dismissal Against NZ
Third Session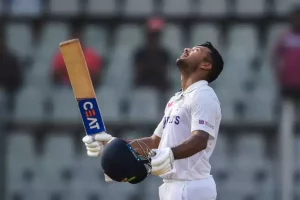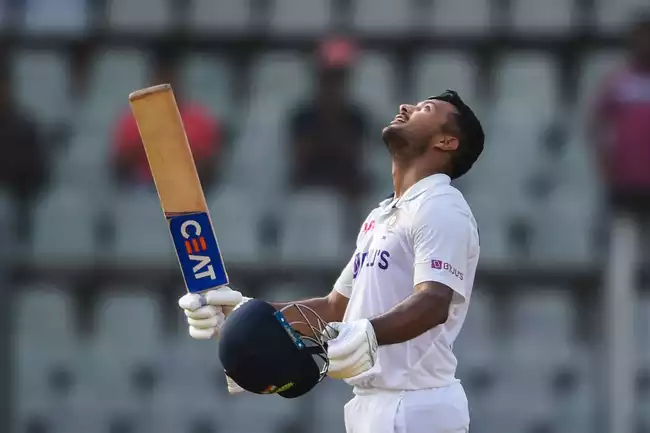 And the second session purely goes in the favour of India. They lose just 1 wicket of Shreyas Iyer and scored 110 runs in this session. The runs scored also on a good pace. Mayank Agarwal brought up his well fought century. Mayank Agarwal essayed a fluent hundred, with supporting roles from Saha and Iyer to carry India into Day 2 in a position that could potentially turn into a dominant one. The final session left India into a dominant position and they need to score as many runs as they can on the second day of the 1st Test Match vs New Zealand.
That was it from the India vs New Zealand 2nd Test Day 1 review. Mayank Agarwal century put India into a dominant position and he still unbeaten on the crease. He loves to convert hundreds into daddy hundreds. Will he be able to convert this one also? We'll see that out in the 2nd Test Day 2 tomorrow between India vs New Zealand.