The first Test between India and New Zealand had no result. It was drawn with the brilliant effort of the New Zealand tail enders that they batted out around 10+ overs from the quality spin trio of India. In the 2nd Test, Virat Kohli will come back to the team again. And the second test match is scheduled to start from tomorrow in Wankhede Stadium, Mumbai. Today Virat Kohli attended a press conference ahead of 2nd Test Match against New Zealand. In this article, we will look into the various points in his press conference.
Reason of practicing when India was playing T20I cricket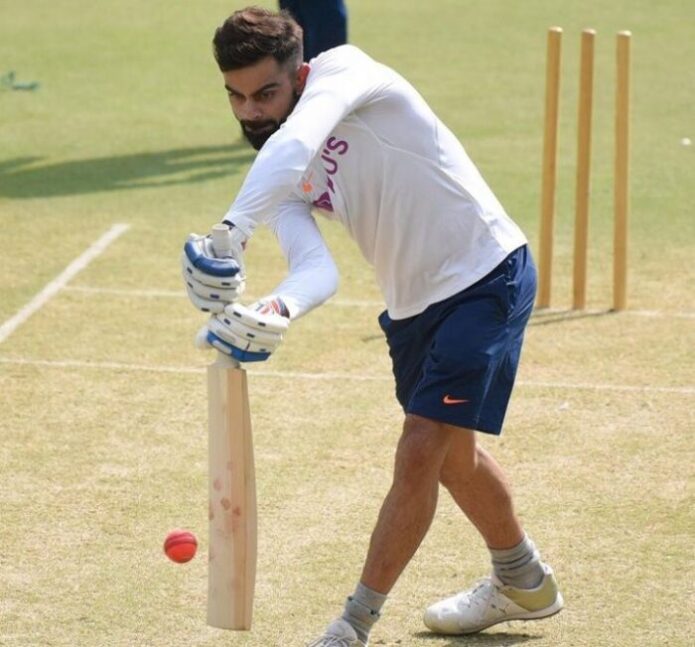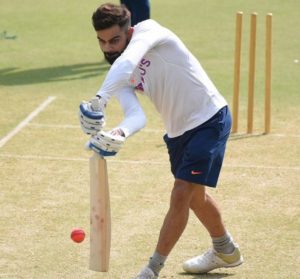 A journalist asked a question to him about practicing when India was playing T20 cricket. He asked him was he trying to cover up any specific areas. Virat answered that he was getting the feel of the ball. He insisted on the importance of practice while switching formats as it requires discipline. He added that the same thing he did in the past and the same thing he will do in his entire career. The practice is more of a change in mental ability to switch between formats than technically. He believes that the more cricket one plays, the person understands his game better.
Also Read: 5 Indian Players Whose Career Might Come To An End In Rahul Dravid Era.
How difficult is it to drop key players a a friend?
The next question is quite interesting one as the journalist asked him how difficult it is for Virat to drop some key players like Ajinkya Rahane or Ashwin as their friend and not their captain. Virat answered smartly that it is not a quite difficult thing to do when you have the same vision. But, the clear communication is the best thing to do. In the long career, a person definitely go through a lean phase. He added that most of these decisions are being taken in the team meeting and also going to them personally to tell the exact reason. Virat clarified that when you work as a team and when you prioritize team over you then these things happen.
Memories at Wankhede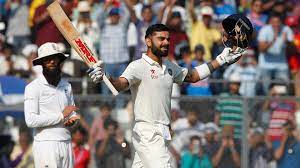 A journalist asked Virat the role of memories at Wankhede Stadium. Virat admitted that he enjoys playing at The Wankhede Stadium. The last time Virat played at Wankhede Stadium, Mumbai he went on to score a double century against England. He scored 235 runs of 340 balls. Then, he added that He will play the game that team wants from him. He added that if the team wants him to bat for a longer period and put the team out of trouble then he will take much pride in it. He also admitted that he is not in the best of forms in the recent times.
Views on 1st Test Result
At the Press Conference ahead of India vs New Zealand 2nd Test Match, a journalist asked Virat Kohli that did he feel frustrated about the result of the 1st Test match and will he do something different if he was the captain. Virat answered that India tried everything and they played really well. He also added that everyone has a different way to approach to things and he can only answer to this question if he was in that situation. Virat also added that people need to admit that New Zealand played better and their lower order batsmen Rachin Ravindra and Ajaz Patel batted very well.
Update on India tour to South Africa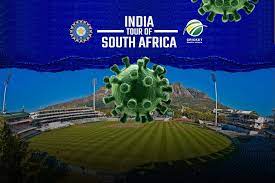 A journalist asked about the things happening in South Africa with the new variant of Coronavirus. Virat answered that there are a lot of planning going on to get an update on South Africa Tour. These are not normal times. Players who are not part of the bio bubble now have to join the bio bubble and they have to go in a charter. He added that while their prime focus is on the second test against New Zealand but these are realistic things and these things can't be ignored in the tough times of Covid.
Also Read: Will Virat And Co. Be Able To Finally Get An Edge Over The Kiwis? India Vs New Zealand 2nd Test Preview
Condition of Wankhede pitch
Journalist asked him about the condition of the Wankhede pitch for the 2nd Test match against New Zealand. Virat answered that it is a typical Wankhede pitch. It has bounce and turn on offer. The pitch has something for all kinds of bowlers. For the batters, if you bat well you can get runs. It is a good cricketing pitch which has something for everyone, be it bowlers or batters. He also added that this is a pitch which requires a lot of discipline. But the results of discipline are much higher than other Indian pitches where fast bowlers don't come into play.
Update on Wriddhiman Saha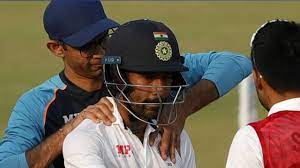 Journalist asked him about the update on Wriddhiman Saha neck niggle. Virat answered that he is fine as of now. He has recovered from his injury and is fine for selection in the 2nd test against New Zealand. Virat Kohli also added that there are weather changes in Mumbai and they will decide the team combination later on to gain benefit from the situation. He also added that they want to play a team which can adapt to any situation as the weather will not remain same for the entire 5 days. The decision on which the whole team agrees will be taken in the meeting.
Glow on face
At last, journalist asked a fun question about the glow on his face. Virat added that he has taken a break from the bio bubble after the end of the T20 World Cup 2021. The break is necessary as these are challenging times refreshing mentally is a very crucial thing to play so much cricket. He added that if you play cricket for so long people expect from you that you will play with that intensity in every game. But a player needs some time for themselves also to refresh and this would also help him in getting new ideas.