Rahul Dravid is the new head coach of the Indian Cricket Team, while Rohit Sharma has been appointed as the new skipper in T20 internationals. With Rahul Dravid already won his first T20I series against New Zealand, but there are also some challenges for him in the near future. In the next two years, India will be playing a T20 World Cup, a 50-over World Cup and also ICC World Test Championship. During this period, one could see some of the veteran Indian players whose Career might Come to an end in Rahul Dravid era. Here's a look at 5 Indian players whose career might end under Rahul Dravid.
5. Bhuvaneshwar Kumar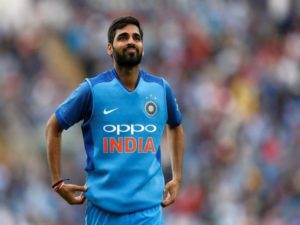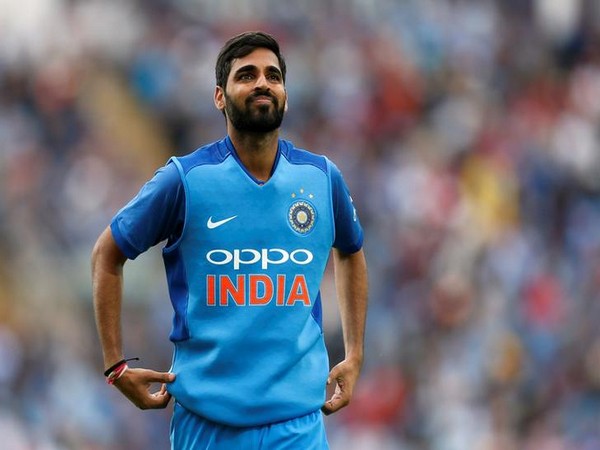 Bhuvneshwar Kumar is no longer a part of India's Test team. And to be honest, his performances in white-ball cricket, of late, haven't been too inspiring either. Bhuvneshwar Kumar's poor form is a matter of concern for Team India. For some time now, it has been seen that he can't bowl with that intensity and his ball can't swing that much as it was earlier. He has lost pace as well as the ability to swing the ball as much as he used to. While he still has a lot of years to play, Bhuvneshwar Kumar's career might come to a premature end in the Rahul Dravid Era, if his performances can't improve.
4. Hanuma Vihari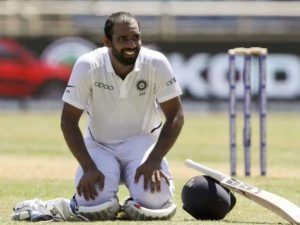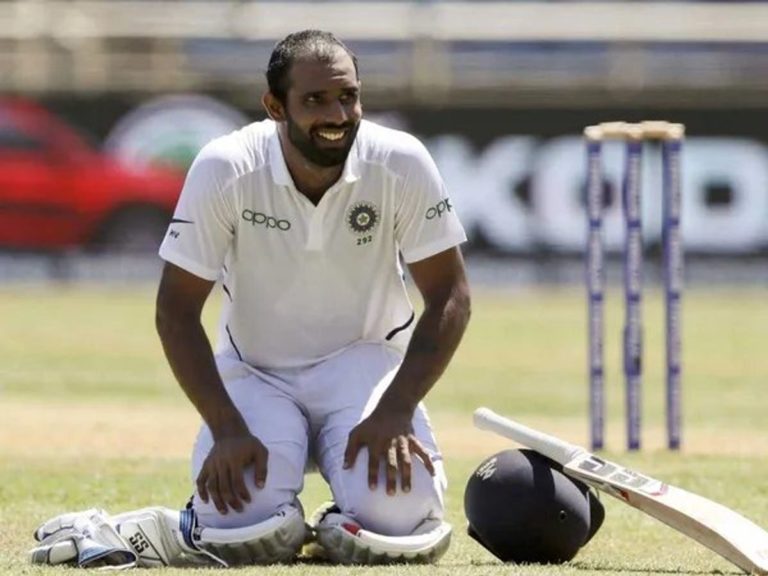 Hanuma Vihari is excluded from India's recent squad for the upcoming two-match Test series against New Zealand. The selectors have sent him to South Africa with India A squad in a bid to prepare him for India's future Test series against South Africa. But is it really fair to not play him in the home Test series? India have a lot of middle order batsmen who can perform well in Tests like Shreyas Iyer, Suryakumar Yadav, Shubman Gill(long term middle order). And Vihari only play in Red Ball cricket. There could be a chance that we might not see Hanuma Vihari playing for the Indian Test team ever again. Hanuma Vihari's career is likely to end in the Rahul Dravid Era.
3. Umesh Yadav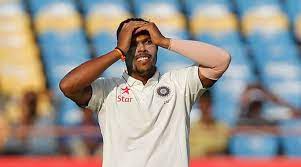 Umesh Yadav is no longer a part of India's white-ball setup. He played his last ODI against West Indies in 2018, while his last T20I was against Australia in 2019. Add to that, he is no longer the first-choice seamer in Test Cricket. He mostly plays in home tests. And with no doubt, he does exceptionally well. But with age not on his side, it doesn't look like Umesh Yadav could prolong his career for too long. Also, with so many young fast bowling waiting in the wings, Umesh Yadav's career might come to an end in an year or two.
Also Read: Top 10 Greatest fast bowlers of all time
2. Wriddhiman Saha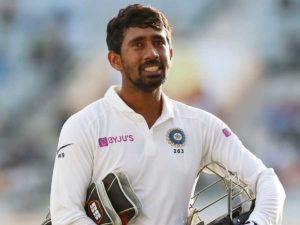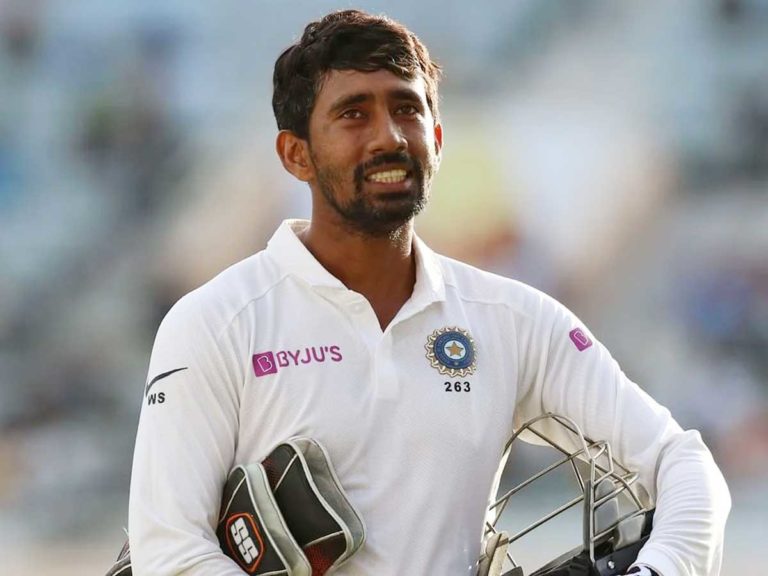 At one point of time, Wriddhiman Saha was one of the best keepers in the world. But now the things changed. Nothing has changed about his keeping but the main concern is his batting. We don't remember the last time Saha scored runs in a match. And with India already have clarity in Rishabh Pant in all format keeping who provide brilliant batting skills also, it is difficult for Saha to keep in race. Also KS Bharat also emerged as a very good keeper and a young lad also. So India might prefer a young lad behind the stumps as a second choice keeper. It is not fair for Saha also to get selected in the squad and warm the bench whole series.
1. Ajinkya Rahane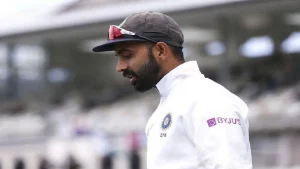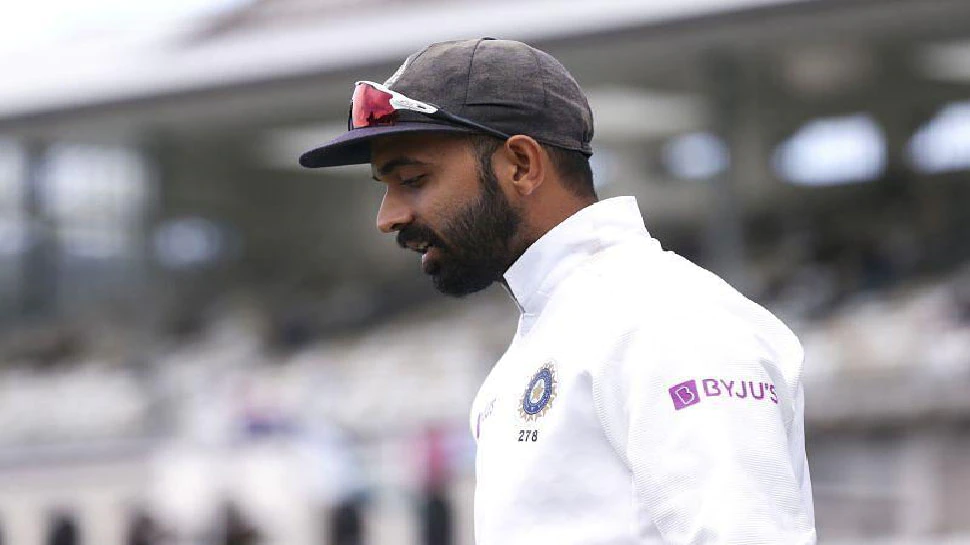 Ajinkya Rahane is captaining India in the first Test match against New Zealand. However, one couldn't ignore the fact that he has looked a pale shadow of his former self in the last couple of years. In the India tour of England, Ajinkya Rahane could score only 109 runs in 4 Tests at an average of 15.57. And Rahane poor form continues in the first inning of the first Test match. If things didn't improve from here, Ajinkya Rahane's Test Cricket Career might come to an end. India is badly missing its once upon a time strong middle order.
Ajinkya Rahane stats in 2021
| | |
| --- | --- |
| Matches | 12 |
| Runs | 407 |
| Highest Score | 67 |
| Average | 20.35 |
| 100s | 0 |
| 50s | 2 |
5 Indian Players Whose Career Might Come To An End In Rahul Dravid Era.
| | |
| --- | --- |
| Rank | Player |
| 5 | Bhuvaneshvar Kumar |
| 4 | Hanuma Vihari |
| 3 | Umesh Yadav |
| 2 | Wriddhiman Saha |
| 1 | Ajinkya Rahane |