The newly appointed captain, Rohit Sharma and the newly appointed coach, Rahul Dravid, addressed the media together for the first time together ahead of New Zealand series. This was the first time Rahul Dravid spoke at a press conference after he replaced Ravi Shastri as the coach of the Indian cricket team. So now we will discuss on what topics Rohit Sharma and Rahul Dravid discussed about in the press conference.
T20 Template
A Journalist asked Rohit Sharma about change in the template in the White Ball Cricket. He answered that template is an important thing and they are very good at that. It is the other thing that India haven't won the ICC tournament. Rohit also added that India are not going to follow any other team's template. They have to create their own template.
Workload management and Format specific teams
Journalist asked coach Rahul Dravid about Format specific different teams. He simply said No to it. Dravid said workload management is now the need of the hour but ruled out playing different teams in different formats. Dravid said that India can't play every to those players who play all formats of the game. But, he also believed that India are not currently at a point to field fully different teams for each format.
Role as a coach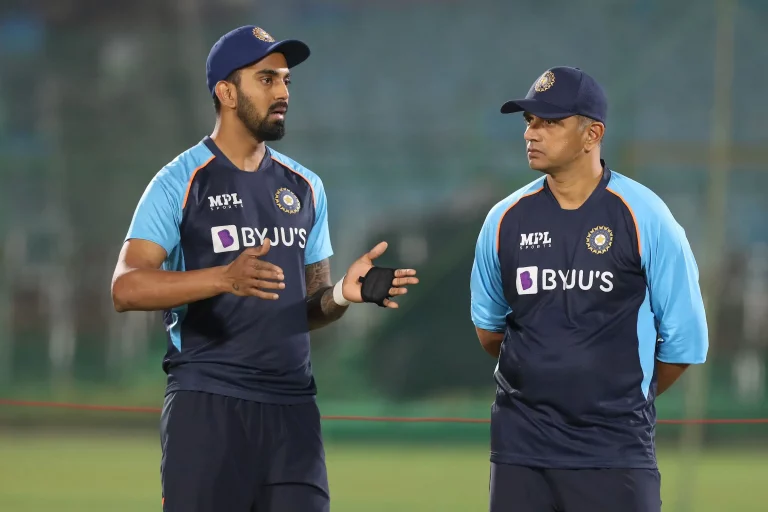 A question being asked from Rahul Dravid about his job as a coach. He simply answered that they can't overlook to keep an eye on the future. But they also want to win each and every game. But the main job is to build a brilliant team for the future. In that course if India lost a couple of matches that is manageable. His roll will be more of a builder kind of a person where he builds a team for the future.
Also Read: Highest Wicket Takers in T20 World Cup 2021
Different role in Coaching Junior and Senior teams
Rahul Dravid sees this as an opportunity to coach a senior Indian team. He told that he knows the fact that there is a difference in coaching both these teams. But some coaching strategies remain constant with every team. Also, he believed that the main responsibility of a coach is to get out the best of the players and mold yourself according to the players.
Workload Management
Now, Rohit talked about Workload Management. He briefed that these players are not machines. They need rest to be able to be fresh. Also, he thinks that this break is necessary for players to be fresh. In addition to this, Rahul Dravid added that India is not the only team to do so. New Zealand, also, in this series are resting some of their players for this series.
Role of Virat Kohli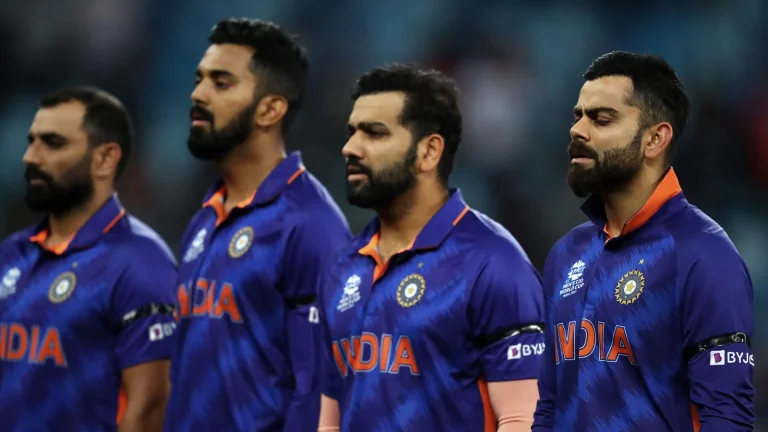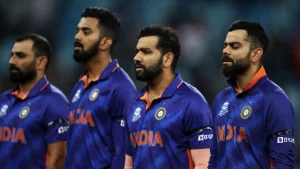 A Journalist asked Rohit Sharma about the role of Virat Kohli as a batsman. Rohit answered that the role remains the same. There is no difference. He added that Virat is a key player for team India and always add value to the team and always a team man. He believes that when Virat returns to the squad, he adds more value to the team.
Memories between Rahul Dravid and Rohit Sharma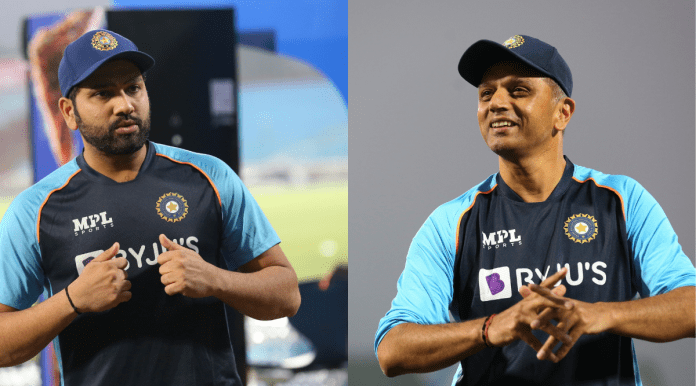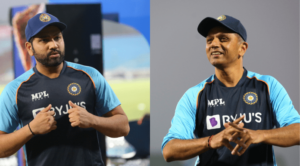 Then the memories were discussed between Rahul Dravid and Rohit Sharma in 2007 when Rohit Sharma first make his debut under Rahul Dravid. Rahul Dravid added that he already knew that Rohit Sharma will be an exciting talent in the future. But he told that he never knew that these two will work together in the future. Rohit also added that when he first met Rahul Dravid, he was quite nervous. But he said that he was very happy to share the dressing room with those legends.
These were all the topics discussed by Rohit Sharma and Rahul Dravid in the press conference ahead of India vs New Zealand T20Is series.