Nick Bosa, the winner of NFL 2022-23 defensive player of the year award is set to work with the new defensive coordinator Steve Wilks. The San Francisco 49ers defense was top among all the teams last season. It was 49ers tremendous defensive effort that almost got them to the super bowl.
Nick Bosa & the new DC
Nick Bosa's terrific defensive display & 49ers collective efforts earned defensive coordinator DeMeco Ryans a head coaching job at Houston. DeMeco Ryans new job ensures that he makes way for Steve Wilks to orchestrate the club's defense. Although the new defensive coordinator Steve may bring in new tactics, Bosa seemed confident & ready to play along.
Bosa told Yahoo sports' Jori Epstein, "I don't think there's going to be much of a change." He added, "I think from Kyle (Shanahan) down, there's kind of an understanding of how we do things with Kris Kocurek as our (Defensive) line coach. There's always ways to improve. But as a D-lineman, I am happy to say that I'll be doing pretty much very similar things to what I've done the last four years."
Moreover, according to Bosa, 49ers' defense has "dogs at every level" which makes them easier to lead. Bosa was also praise for his linebackers Fred Warner & Dre Greenlaw who he thinks have taken another step.
Read More: Tom Brady might back Away from $375M Fox NFL Analyst Contract – Report
Nick Bosa's best season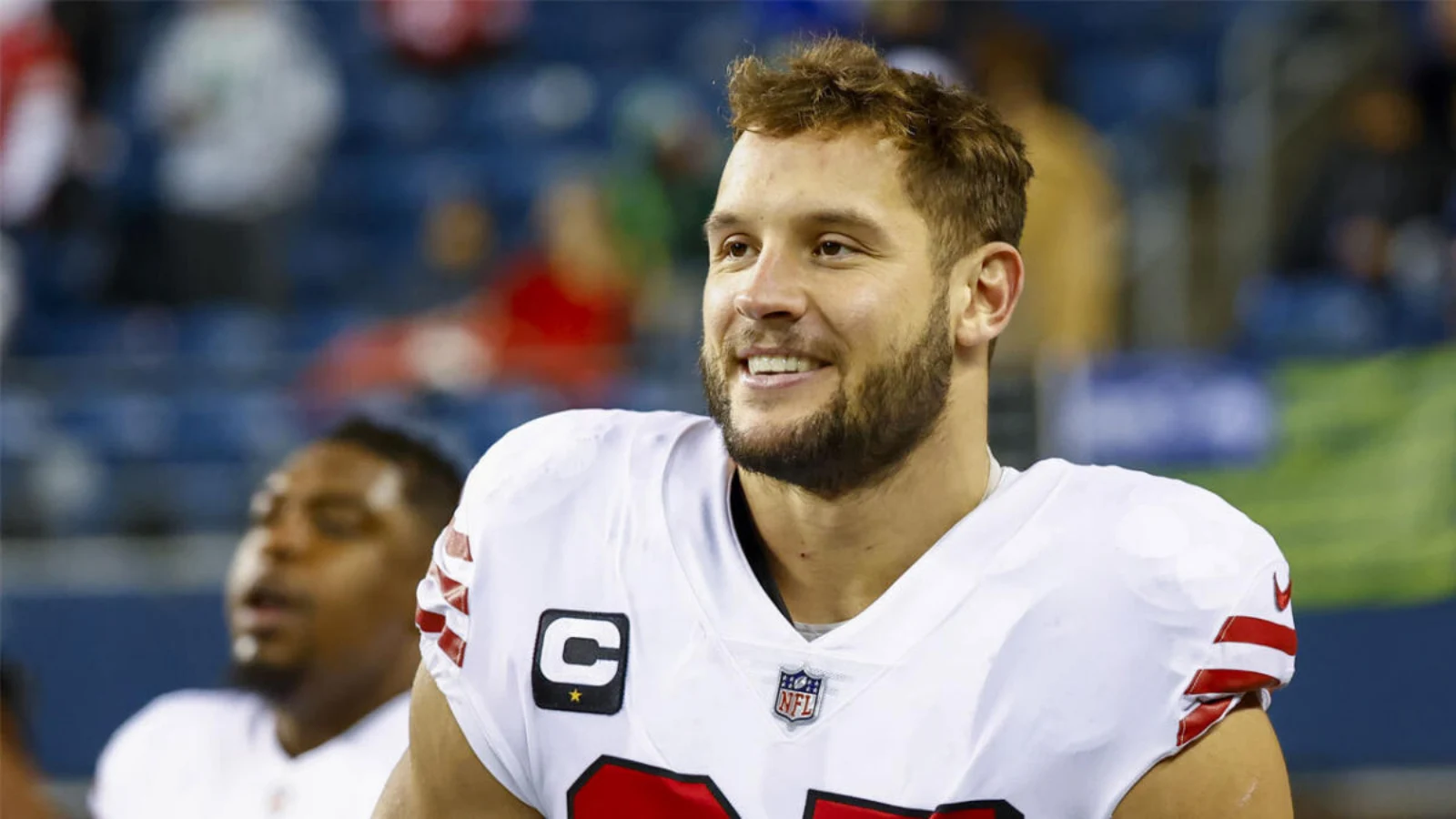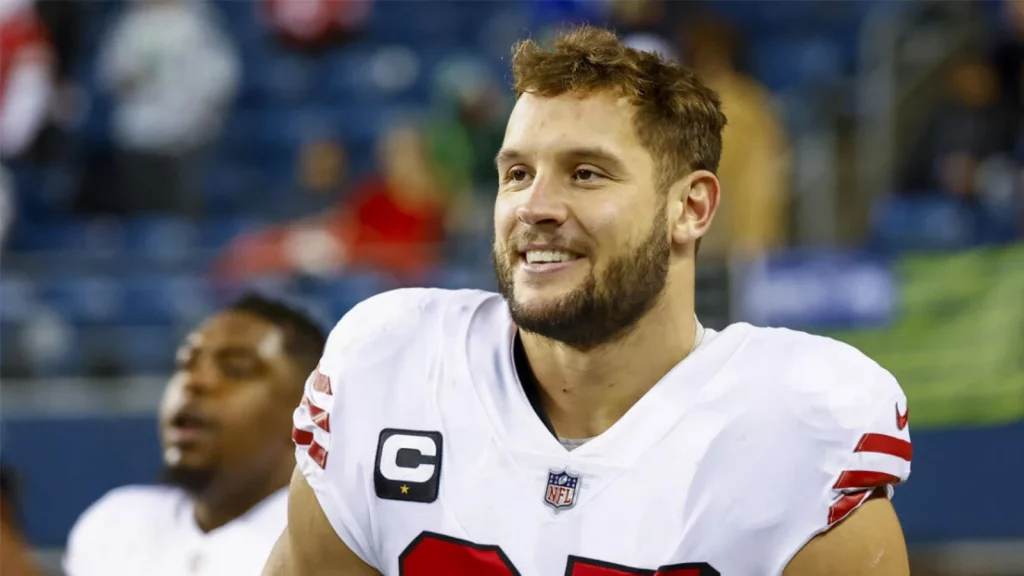 Nick Bosa had the best season of his career winning defensive player of the year award. The 25-years-old won the honor fair & square with 46 votes & 237 points. Bosa overtook Dallas Cowboy's Micah Parsons, who had 101 points but ended up without any vote. The young 49er, Bosa, amassed NFL high 18.5 sacks, 51 tackles & 48 quarterback hits. Nick Bosa topped his own previous career best record of 15.5 sacks set in 2021. He has also tied with Micah Parsons for first place with 90 pressures.
Read More: Henry Ruggs III Faces Backlash from NFL Fans Following DUI Plea Deal