Isiah Pacheco reportedly played much of the last season with injuries but what impresses the most is that he also won the super bowl in his very first attempt. Pacheco certainly showed his resilience & toughness last season. The injured Kansas City chief RB played the 57th super Bowl to beat Philadelphia Eagles 38-35 at the State Farm stadium, Arizona.
Isiah Pacheco's Strong show
On Sunday the news of Isiah Pacheco's injuries broke out & surely left fans amazed. Kansas City Chiefs reporter Devon Clements tweeted, "According to @KristianRDyer, #Chiefs RB Isiah Pacheco played "much" of his rookie season with a torn labrum & suffered a broken hand during the AFC Title game." The 24-years-old had suffered two injuries last season & played through it to win the 57th Super Bowl.
According to college football insider Kristian Dyer, for the most of the season Pacheco played with a torn Labrum. Moreover, Pacheco had also broken his hand during the AFC Championship game against the Cincinnati Bengals. The injured Chiefs RB was in no mood to stop as he played the 57th Super Bowl & recorded 76 yards & a touchdown to help his team make a comeback to earn the winner's ring. Furthermore, Dyer reported that Pacheco underwent surgery for both the injuries during offseason. It is most likely that Pacheco would be ready for the upcoming 2023 NFL season.
Read More: Louisiana LB Andre Jones Chosen by Commanders in Draft, College Pattern Continues
Isiah Pacheco: maybe the steal of the season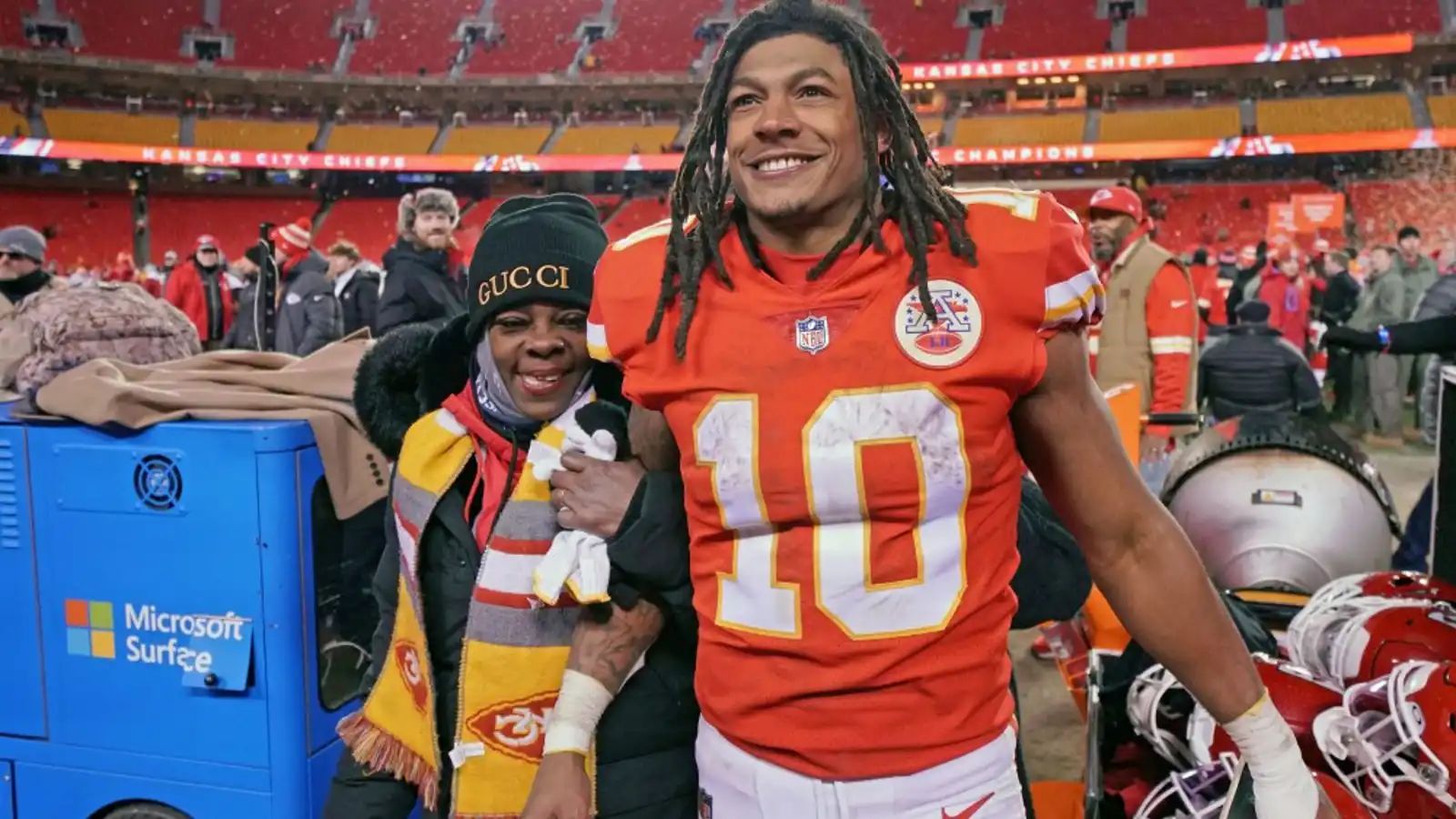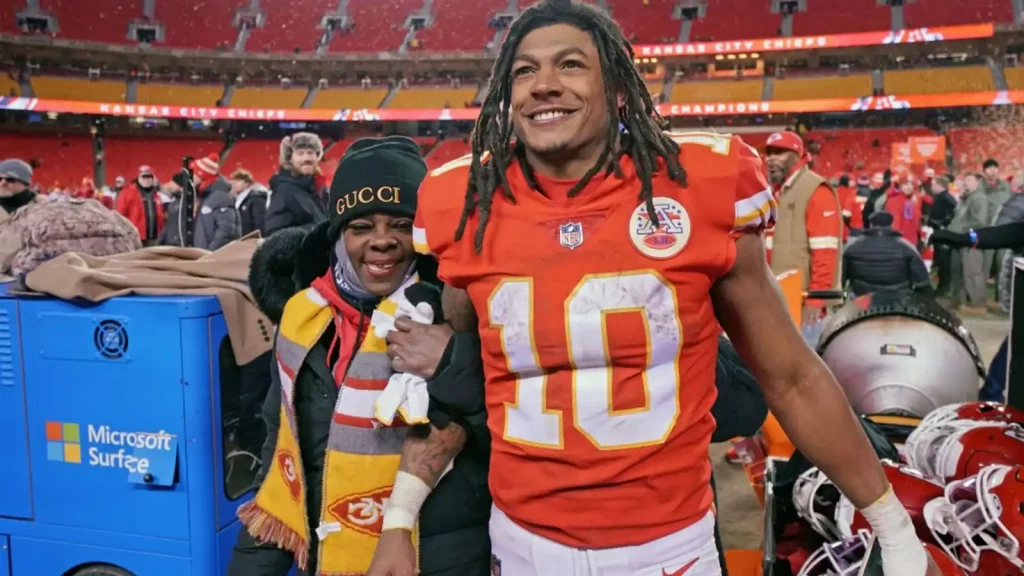 Who would have thought that a seventh-round, overall No. 251st pick up would play most of the season with injuries & still end up winning the Super Bowl? If this doesn't prove that Pacheco was the steal of the season at the NFL 2022 draft then we don't know what does.
Isiah Pacheco's first ever Super Bowl winning season has seen him record 170 carries for 830 yards, 13 catches for 130 yards & has scored 5 touchdowns alongside 29 kick returns for 597 yards. Early season impressive performances by Pacheco made sure he was announced team's starting running back by week 7 of the 2022 NFL regular season.
Read More: Tom Brady Calls Backing Out Of $375M Fox NFL Contract Report as FAKE NEWS