Ever since they broke into the cricketing world, the Pandya brothers have taken over Indian cricket by storm. Although some may argue that Hardik has been more successful, Krunal is not lagging far behind. The Southpaw has emerged as one of the most dependable spin bowling all-rounders in limited-overs format despite cracking into international cricket at a later age. Over the years, Krunal's on-field exploits have made him quite a household name and have showered him with riches as well. The following article gives an insightful look at the financial standing and net worth of Krunal Pandya.
Krunal Pandya Net Worth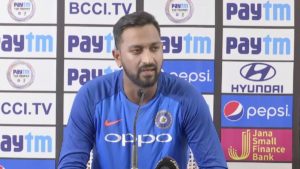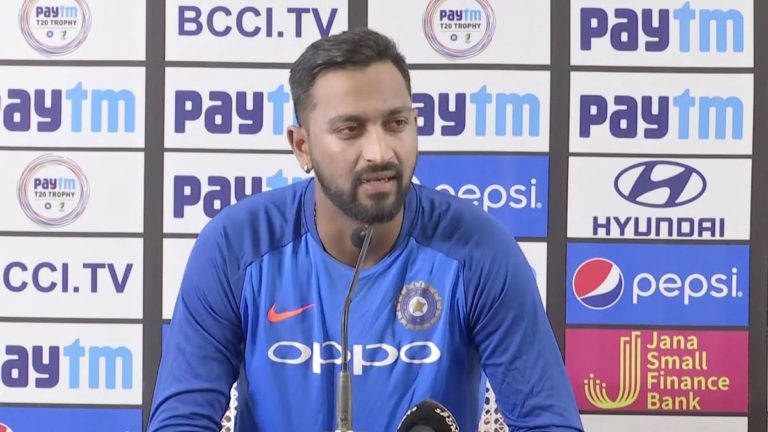 Since 2016, MI roped in Krunal, and his performance, along with his finances, began to escalate. As of 2021, the net worth of Krunal Pandya is estimated to be around INR 15 crores. Since his endorsement deals are not as intense as his brother's, cricket happens to be his primary source of income. His annual income gets shot up to be around INR 5 crores, with a monthly payment of around INR 25 lakh, including his MI pay package. The combined net worth of the Pandya brothers is estimated to be approximately INR 50 Crores.
Krunal Pandya's Net Worth Growth in the Last Five Years
| | |
| --- | --- |
| Year | Net Worth |
| 2017 | $0.2 Million |
| 2018 | $0.6 Million |
| 2019 | $1 Million |
| 2020 | $1.8 Million |
| 2021 | $2 Million |
Krunal Pandya has achieved 70% growth in his net worth in the last 3 years.
Krunal Pandya Annual Salary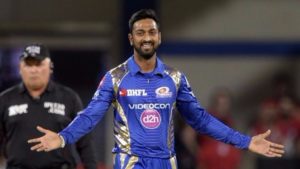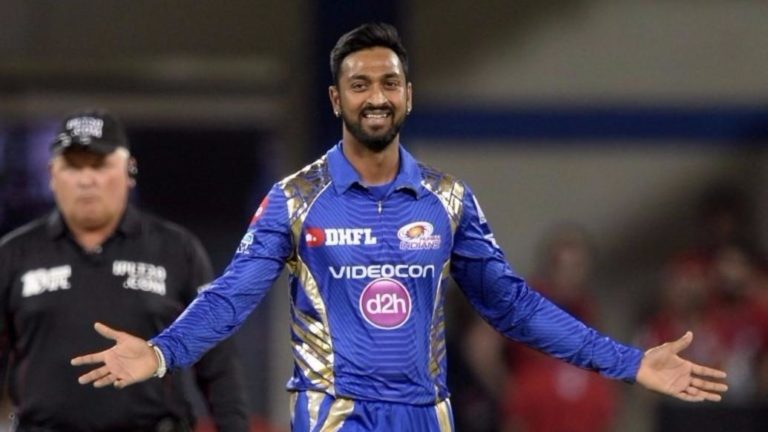 Despite being a featured player for the Indian limited-overs side, Krunal is yet to be assigned a BCCI Contract. Nonetheless, the 30-year-old is paid a stipulated sum of INR 6 Lakhs per ODI and INR 3 Lakhs per T20I in the form of a match fee. In addition to this, Pandya also gets a major chunk of his salary by representing the Mumbai Indians in the IPL. In 2016, MI roped Krunal as a spin-bowling all-rounder and Krunal really hit the strides that season. The all-rounder was retained by the Mumbai-based franchise for a whopping 8 Crores ahead of the IPL mega auctions in 2018. It was during his stint with Mumbai that he really hit the strides as a viable all-round contender.
Also Read: Hardik Pandya Net Worth, Salary, Endorsements, Car, Controversies
Sponsorships and Endorsements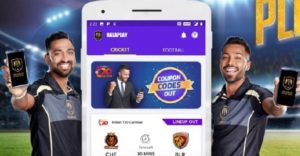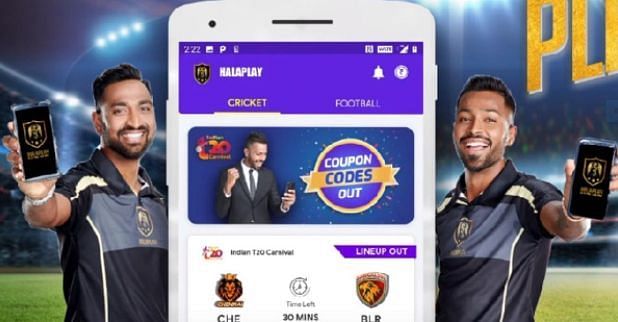 According to a 2018 report by a leading Indian media publication, Pandya was signed up by IMG-Reliance's talent management division and was expected to earn INR 4-5 million per deal signed with brands ever since. Both Krunal and Hardik were signed up by HalaPlay, a fantasy gaming platform in India, last year as brand ambassadors. His association with the Mumbai Indians also makes him the indirect sponsor of global brands like Samsung, Colors, Marriot Bonvoy, and many others. It is expected that Krunal earns a minimum of 7-figures yearly through these endorsements.
The Deepak Hooda Controversy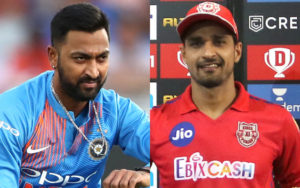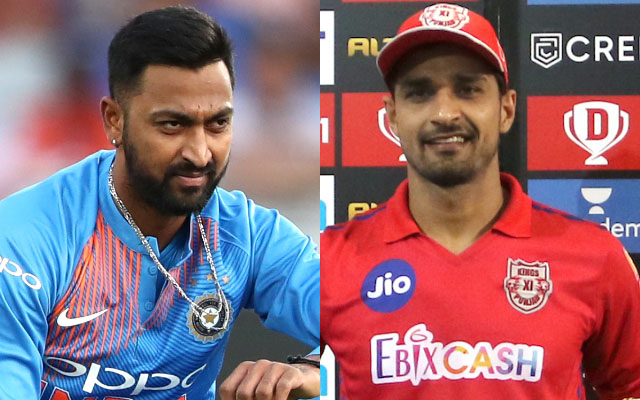 India's domestic season of 2021 was rocked with controversy before it even began as Baroda all-rounder Deepak Hooda wrote a scathing letter addressed to the Baroda Cricket Association accusing captain Krunal Pandya of using 'abusive language' and 'threats to end his career'. A 'depressed,' 'demoralized,' and 'under pressure' Hooda pulled out of the Syed Mushtaq Ali Trophy a day before the start of the tournament, reported Sportstar. Hooda, in his letter, accused Pandya of abusing him in front of the Baroda teammates during their practice session. However, Pandya continued to lead the Baroda side into the tournament and went on to make his ODI debut following his stellar performances.
Also Read: Ishan Kishan Net Worth, Salary, Endorsements 2021
Houses and Properties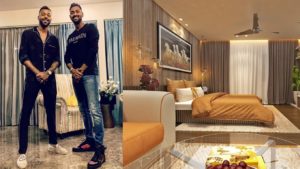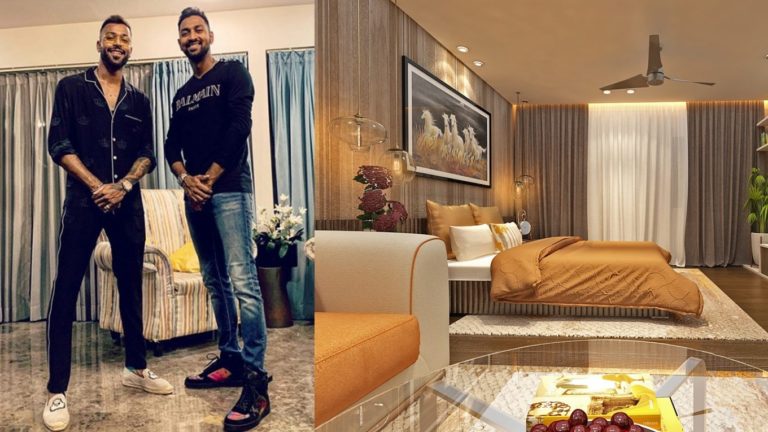 Hardik Pandya and Krunal Pandya have a new address in Mumbai and it's a sprawling 8-BHK apartment in Bandra. The swanky new Mumbai property that they've rented spreads across 3838 sq ft and is at Rustomjee Paramount in Bandra-Khar. The Pandya brothers bought this luxurious new apartment in late 2021. However, they still have their previous house in Diwalipura in Vadodara, Gujarat. In addition to this, Krunal owns multiple real estate properties across the country.
Car Collection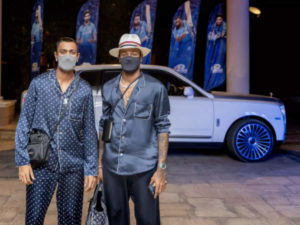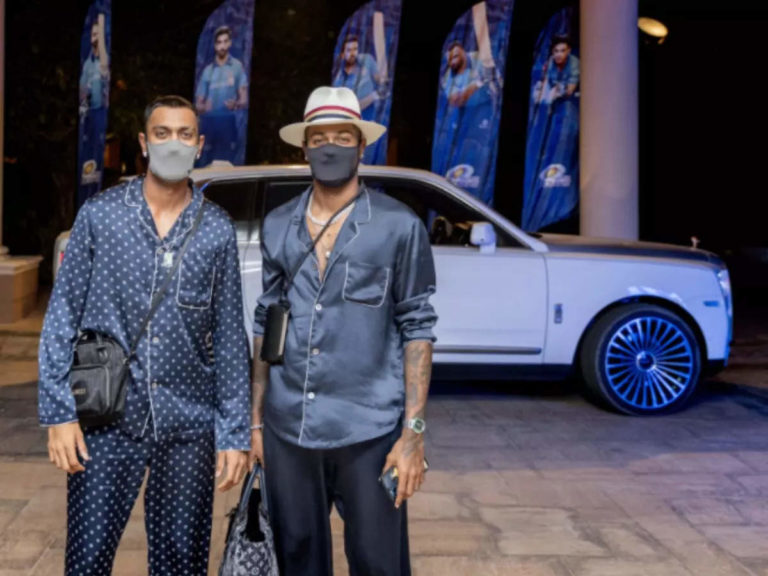 The Pandya brothers are the combined owners of some of the fastest and most lavish cars the world of automobiles has to offer. Some of their most prized possessions include the Lamborghini Huracan (6 Crores+), Mercedes G Wagon (2 Crores+), Porsche Cayenne (2 Crores+), and many more. At just 31 with yet loads to achieve, it wouldn't take a genius to assume that there are a lot more additions coming to his collection.
Player Profile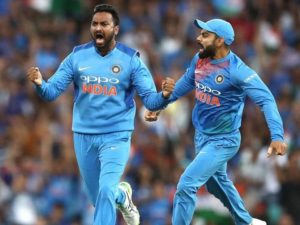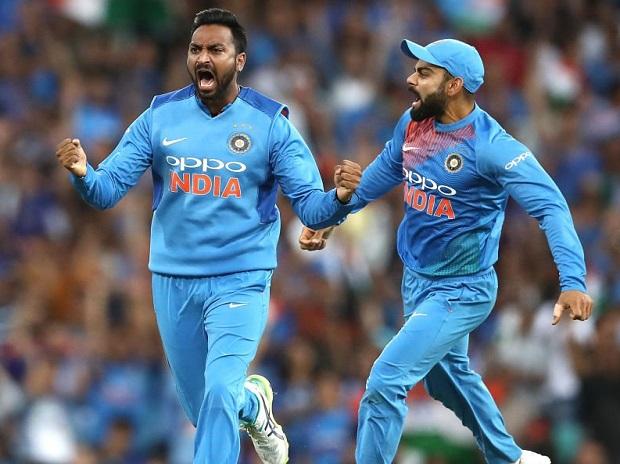 | | |
| --- | --- |
| Name | Krunal Himanshu Pandya |
| Age | 31 (March 24th, 1991) |
| Teams | Mumbai Indians, Baroda, India Blue, India A, India |
| Annual Income | Approximately INR 12 Crores |
| IPL Salary | INR 8 Crores |
| Cars | Lamborghini Huracan, Mercedes Benz G Wagon, Porsche Cayenne, and many more |
| Endorsements | IMG Reliance, Halaplay, Square Yards, BKT Tyres, SkyBags, DFY Sport, and SoFit India |
| Social Media Followers | 5 Million Followers |
| Residence | Bandra, Mumbai |
| Net Worth | Approximately INR 15 Crores |