Pro Kabaddi League is the first significant initiative to modernize and uplift the game of Kabaddi. Mashal Sports has taken this indigenous game to new heights of professionalism. Based on the format of the Indian Premier League (IPL), Pro Kabaddi League has added its own tempering in this game. Let's know more about the Pro Kabaddi League(PKL) Points System
How Team Rankings are given?
Team rankings in Pro Kabaddi League are determined by the number of points obtained in league-stage matches. The winner of every match gets five points in PKL. The team that loses earns one point if they lost the match by three or fewer points.
Also Read: All You Need To Know About The Pro Kabaddi League
If More Than One Team Having the Same Points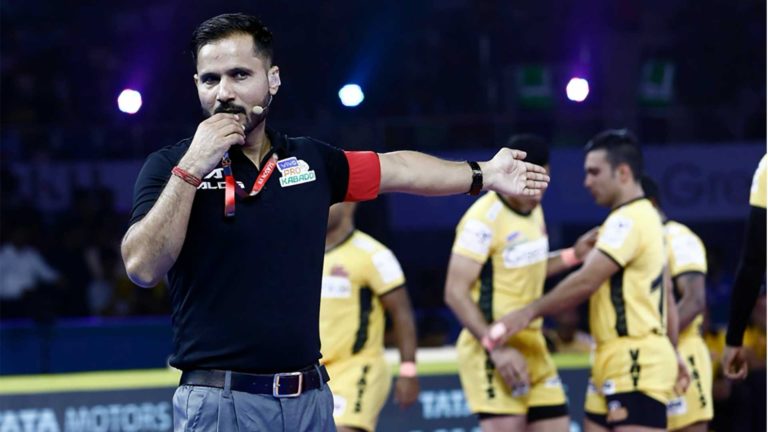 In case more than one team has the same points, such teams' league standing is decided by a different procedure. Score difference including technical points, or the gap between total points won score points won and total points conceded- score points conceded. The team with a higher score difference is placed at a higher rank on the points table. In the rarest case, if the score difference between teams is also the same other measures are taken. The team with higher total score points in all Pro Kabaddi League matches is placed at a higher rank.
System For Scoring
An elaborate point system is followed in the Pro Kabaddi League. The scoring system is explained as under:
Each team gets one point for every opponent out or put out. The team which scores ALL-OUT scores two extra points. The out and revival rule is applicable. Each team scores one point for every bonus point awarded to them. If the raider is caught when there are only 3 defenders or fewer, the defending team gets an additional bonus point. A total of 2 are points awarded in such an instance.
Also Read: Pro Kabaddi League- Rules and Regulations.
Pro Kabaddi League Points System Bonus Point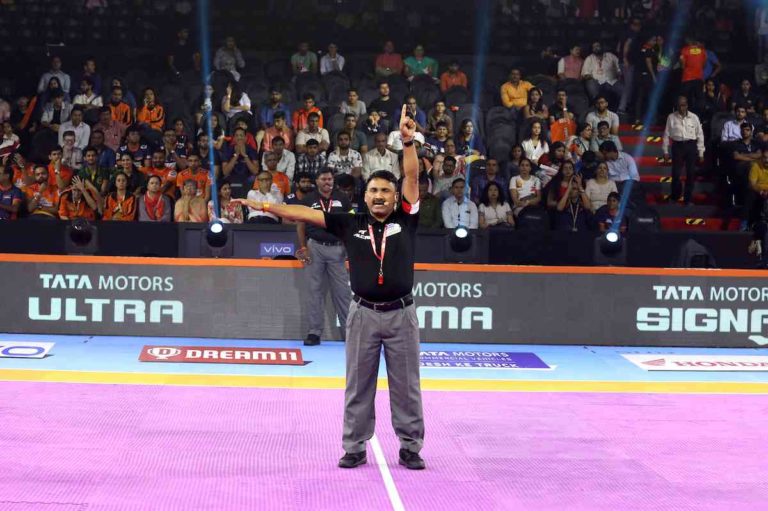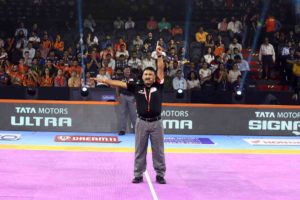 One bonus point is awarded to the raider when he crosses the bonus line. If the raider after crossing the bonus line is caught, the opponent team will also be awarded one point. The Bonus line will be applicable only when there is are a minimum of 6 defenders on the court.
When the raider after crossing the bonus line puts out one or more defenders, he is bound to get the number of points scored in addition to the bonus point for crossing the bonus line. The raider is not awarded a bonus point if he crosses the bonus line after a touch or struggle. There is no revival of player for a bonus point.
If player/players are suspended temporarily or disqualified from the match, then the team will play with fewer players. Such players will be counted to an award Bonus point.