Pro Kabaddi League has revolutionized Kabaddi in India. It started with a bang with Jaipur Pink Panthers winning the Inaugural season of the Pro Kabaddi League. From then, a lot has changed. Many new talents have broken through their shell and have become stars in the world of Kabaddi. Even the foreign players have been well benefited from the PKL. In the previous seven seasons, many permanent names have faded and many have risen to the occasion. That being said let's look at the Top 10 Best Defenders In Pro Kabaddi League History.
10. Ran Singh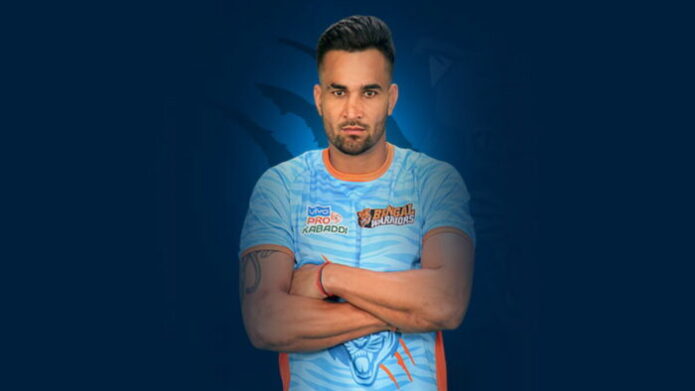 Ran Singh is a professional Kabaddi player who is well known for his all-around abilities. His vast experience brings a lot to the table. He has scored 220 tackle points in 120 matches. In the 8th season of the PKL, he plays for the Bengal Warriors.
9. Amit Hooda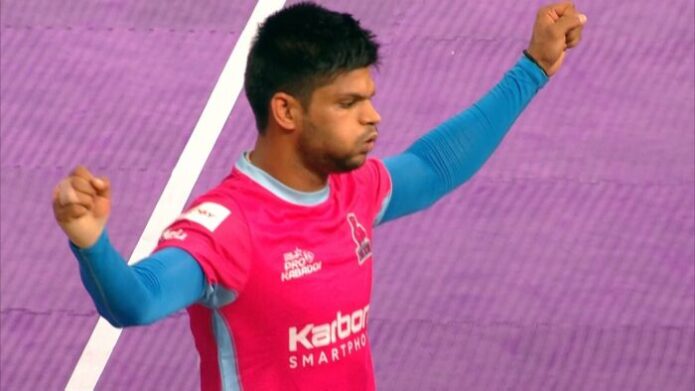 Amit Hooda of Jaipur Pink Panther takes the 9th spot in the list of most successful defenders in Pro Kabaddi League history. He has scored 221 tackle points in 90 PKL matches. A fearless tackler, his aggressive approach to the game is commendable as he uses his skills rather than physicality to tackle the raiders. He mostly uses the dash and thigh hold to tackle the raider, however, his signature move is the Ankle Hold where he catches hold of the raider's ankles, and with tremendous strength pulls him in thereby creating a chance to tackle.
8. Dharmaraj Cherlathan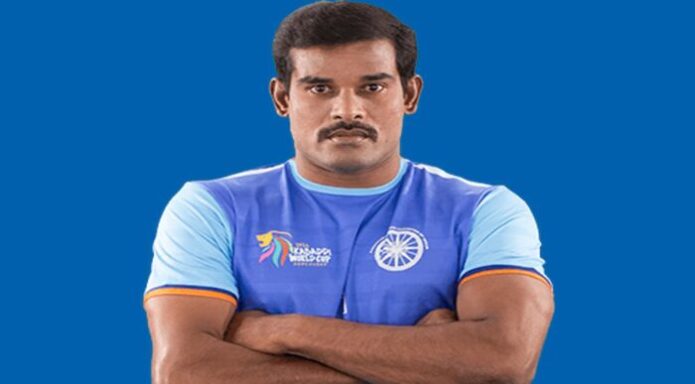 Ace defender Cherlathan, also popularly known as Anna by his fans takes the 8 spots with 235 tackle points in 119 matches. Although he is 46 years old but doesn't go by the age. He surely is in his 20s physically. He is with the Jaipur Pink Panther in the 8th season of the PKL.
7. Mohit Chillar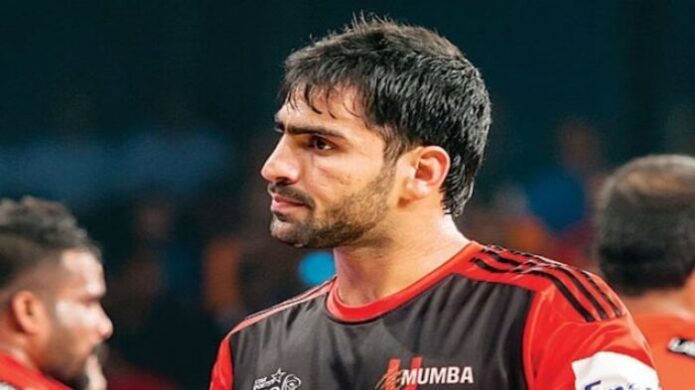 Mohit Chillar, a world cup winning Indian player takes the 7th spot with 254 tackle points in 109 matches. He was unsold in the 8th season of the PKL because of his dipping form over the last few seasons. He used to form a vital pair with Surinder Nada. Bur unfortunately after their separation, he hasn't been the very best in his forms.
6. Girish Maruti Ernak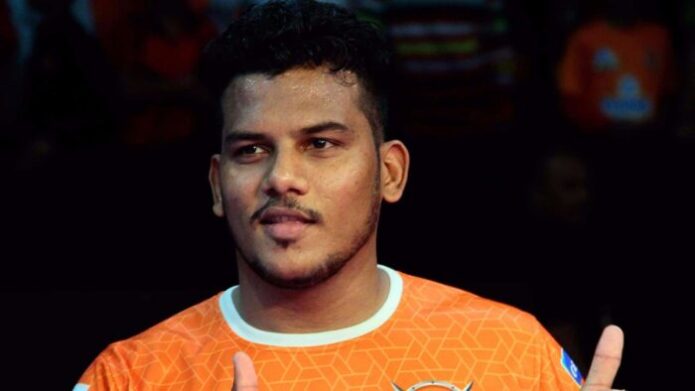 Girish Maruti  Ernak of Puneri Paltan takes the 6th spot when it comes to the most successful defenders in Pro Kabaddi League history. Ernak began his Pro Kabaddi stint with Patna Pirates in season one and has been one of the best defenders of this league ever since. He joined Puneri Paltan in season five and still plays for them only. He has scored 256 tackle points in 109 matches.
5. Surjeet Singh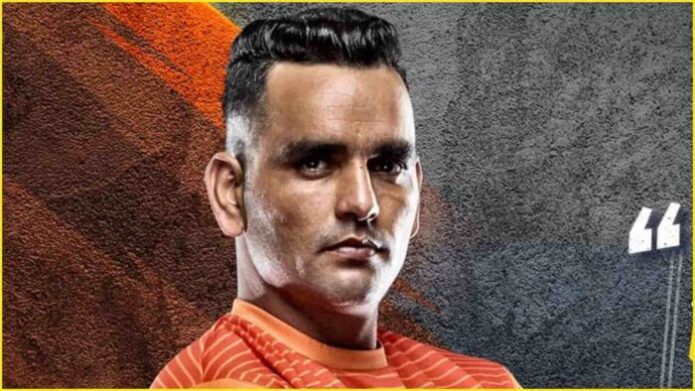 One of the fewest successful right covers in the history of PKL as well as Indian Kabbadi. The fact that India has not produced a lot of good right covers makes him one of the best not only in India but also in the whole world. Currently, he is the captain of Tamil Thalaivas. He has scored 270 tackle points in 97 matches.
Check Out – Oldest players in Pro Kabaddi League
4. Sandeep Narwal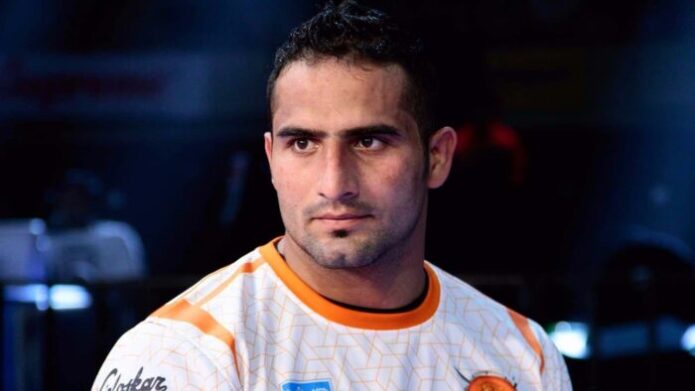 A man well known for breaking any raider's confidence, Sandeep Narwal is an amazing right corner with also impressive raiding abilities. His amazing all-around abilities make him a great asset for any team. Currently, he is with Dabang Delhi. He has scored 288 tackle points in 128 PKL matches.
3. Fazel Atrachali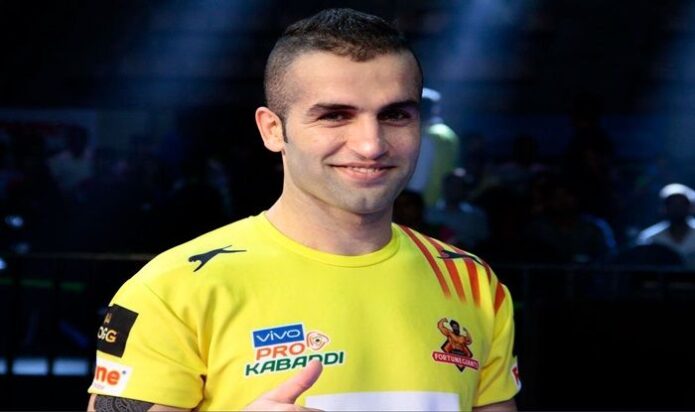 If someone can replace Surinder nada in the left corner, then one imagines the stature that a player brings to the table. Fazel Atrachali, former Iranian captain replaced injured veteran left corner in the second of the PKL for U Mumba and from there he hasn't looked back even once. He is considered the best in the court. He has scored 298 tackle points in 106 PKL matches.
2. Ravinder Pahal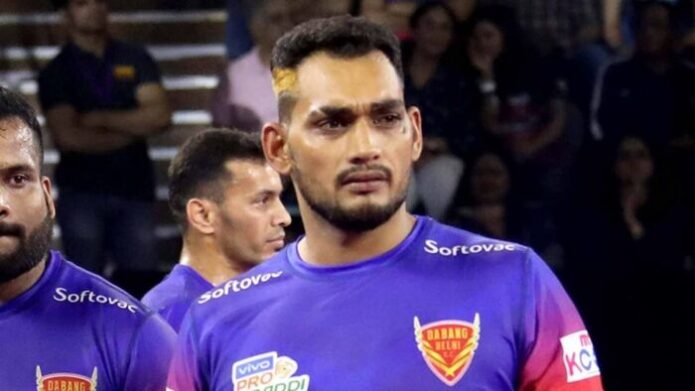 Ravinder Pahal , also known as the hawk, is a stellar corner defender who grabs the opponents raider in a blink of an eye. He has scored 312 tackle points in 115 PKL matches. He is surely one of the best in the business. In the 8th season of the PKL, he is with Puneri Paltan and he forms a major core of the defence.
1.Manjeet Chillar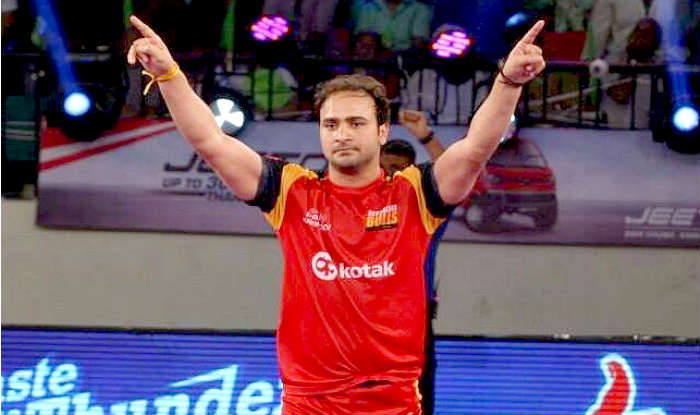 The former veteran Indian player, Manjeet Chillar is considered to be one of the best all-rounders to play in the history of Kabaddi as well as Pro Kabaddi League. He has scored 326 tackle points in 111 matches. Currently, he is with Dabang Delhi and he will surely form a major pillar in the defense of Dabang Delhi. Although, his form has dipped in the last two seasons but he does bring tons of experience to the table. He would surely look to regain his form and get back to his best.
Also Read – Top 10 Best raiders in PKL History
Top 10 Best Defenders In Pro Kabaddi League History
| | | | | |
| --- | --- | --- | --- | --- |
| S. No. | Player Name | Current Team | Total PKL Matches | Total Tackle Points |
| 1 | Manjeet Chillar | Dabang Delhi KC | 111 | 326 |
| 2 | Rvinder Pahal | Gujarat Fortune Giants | 115 | 312 |
| 3 | Fazel Atrachali | U Mumba | 106 | 298 |
| 4 | Sandeep Narwal | Dabang Delhi KC | 128 | 288 |
| 5 | Surjeet Singh | Tamil Thalaivas | 97 | 270 |
| 6 | Girish Maruti Ernak | Gujarat Fortune Giants | 109 | 256 |
| 7 | Mohit Chillar | Unsold | 109 | 254 |
| 8 | Dharmaraj Cherlathan | Jaipur Pink Panthers | 119 | 235 |
| 9 | Amit Hooda | Jaipur Pink Panthers | 90 | 221 |
| 10 | Ran Singh | Bengal Warriors | 120 | 220 |
For more such interesting Kabaddi facts and updates, please visit thesportslite.com frequently.
Have a good day ahead 🙂