Manchester United wants to acquire the services of Italian right-back who won the EURO 2020 with his national side making 5 appearances for Italy and played the full match on Sunday.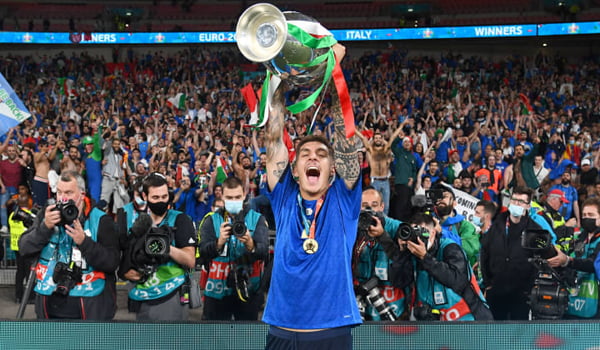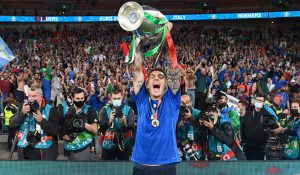 Premier League club Manchester United have enquired about the Italian defender who had a successful EURO 2020 with the national side and featured in every match of the knockout phase. Napoli defender made 46 appearances for the club in all competitions being a consistent performer for the team who missed out on a Champions League spot
Di Lorenzo's agent has played down the move as there is no offer from Manchester United at this point in time. They have enquired about his valuation by Napoli who will not feature in this season's UEFA Champions League. He could be tempted to move from Italy in search of Champions League football.
His agent said- "If offers arrive, we are obliged to take them into consideration, also in the interest of Napoli, because it is the president himself who has put everyone on the market. "But now it is newspaper talk. I read about Manchester United, but now it is newspaper talk. If there were real things, we would be the ones to communicate them to Napoli. At the moment no request has arrived."
Manchester United are looking to strengthen their squad by bringing in new players to increase competition in the squad which at this point of time feels content with their position in the league and are comfortable with their mediocre performances in the Champions League.
They were knocked out of the Champions League by PSG due to bad match management from the coach who let Fred on the field even after several warnings from the referee and despite being on a yellow-card, he was left out on the pitch to get another yellow and put his team in pressure.
United have already acquired the services of young English winger Jadon Sancho from Borussia Dortmund to increase the depth of the squad and are looking at Di lorenzo to strengthen their vulnerable defence. They are keeping tabs on the Italian defender and is considered as a serious option for Manchester United.
Keep visiting TheSportsLite.com for more latest and interesting updates.
Have a happy day ahead 🙂