Former Atletico Madrid player Antoine Griezmann has agreed to leave Barcelona in a swap deal which includes cash around 15million plus Saul.
Barcelona are trying to manage their hectic summer transfer window under their new board which has arrived when the club finds itself in a worrisome financial situation. Huge mistakes in the transfer market by the last have left the club a debt of a billion dollars.
They have not yet registered their new signings with La Liga because of a salary cap for all teams to ensure financial fair play and Barcelona must knock 200 million euros off their wage bill in respect to last season.
Barcelona: Antoine Griezmann Sacrificed
Antoine Griezmann has been handed over a blow by the club who are looking to amend the mistake made by the previous board who signed him in 2019 for a big load of money. They should have purchased Saul Niguez who was just breaking in the Atletico squad.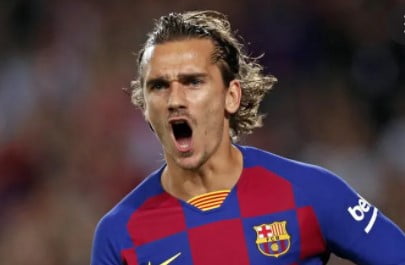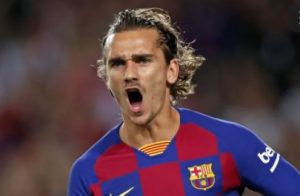 Instead, they brought in Griezmann who in the first season was not able to find his rhythm and was not able to find his groove. He scored 15 goals for the club in 48 appearances in all competitions which is a very small number for a quality striker like Griezmann.
When he finally started combining with other players in the next season and started finding his form, he is being let go by the club for a swap deal with Atletico for Saul. He scored 20 goals in 51 appearances in all competitions where some of his goals coming at a crucial point in time.
He helped the club in the time of need and again has fallen victim to other players just not performing for the big amount of money they were brought in for. He is the only player in the team who still has some market value left and any club would be happy to have him.
It is confirmed by Fabrizio Romano that the negotiations are in advanced stages between both the clubs after both the players gave the green light in the last hours. Ronald Koeman conveyed to the club that he wants another midfielder in the club because of which this transfer was shown green light.
Cutting down the wage bill
The club finds itself in a very difficult situation as they are not able to part ways with Philipe Coutinho that has proven to be a dead investment for the club who has no interest whatsoever from any club. They are currently working to offload him from their wage bill as he was signed for a big amount and is amongst one of the highest earners in the club.
Barcelona were hopeful of selling injury-prone Ousmane Dembele whose contract is due at the end of this season and no extension has been signed. The negotiations are not going smoothly as he was negotiating with other clubs trying to increase the salary at Barcelona.
Injury-prone Samuel Umtiti has not negotiated with any club and was working in the United States recovering from that knee injury. He has conveyed to Ronald Koeman that he wants to prove his worth and fight for a place in the first team.