Free Fire – Battlegrounds is the ultimate survival shooter game available on mobile. The in game purchases of free fire is known as diamonds and it can be bought using real world money. so here are Best Apps To Buy Free Fire Diamonds –
What are the uses of Free Fire Diamonds ?
Fire Free Diamonds are the in-game currency that can be used to buy in-game items or cosmetics to accelerate gameplay. Garena Diamonds work based on the same principle as PUBG Mobile Unknown Cash or Apex Legends Coins. If you have some FF Diamonds in your stock, you can purchase in-game items and iconic characters like DJ Alok and many others. By purchasing Garena Free Fire – 100 Diamonds key and you can use your diamonds to participate in Luck Royale and Diamond Spin to obtain various unique skins and weapon upgrades.
Best apps to buy free fire diamonds are –
3. ENEBA
Link to the official website of Eneba.
Trusted by many players for free fire and has good discounts too.
Also Read : How To Get 10 Rupees AirDrop In Garena Free Fire?
Buy Fire Free Diamonds code and activate the code for the Diamonds , to reach your Garena account.
• Login to your account here
2. MOO GOLD
Link to official website of MOO GOLD.
MooGold is the authorized reseller of Free Fire Diamonds Top Up. MooGold offers various denominations in our store depending on your gaming needs.
Steps to redeem are-
First, sign in to MooGold or register a new account at MooGold.com/account.
Next, go to the Shop page to choose the desired category or games you want.
Choose the product and select the quantity you want. Click Add to Cart.
Complete the checkout by choosing a payment method and make a payment.
After successful payment, contact live-chat for listing, etc and with your order id to receive your item.
1. SEA GM
Link to the official website of SEA GM.
Sea GM provides a great discount on purchase of Garena freee fire diamonds and also has numerous price range for different budgets.
Also Read : Free Fire 50000 Diamonds Hack: How To Hack 50,000 Diamonds In Garena Free Fire For Free
To Avail free Fire diamonds for free here are some tips-
Surveys and performing tasks
There are many apps like Google opinion rewards which offers virtual money by answering surveys, if certain amount gets collected then one can purchase google play redeem code and use it for purchasing diamonds.
In Game events
Events are common thing in free fire . Some of them provide users with free rewards. For example, the recently concluded New Age campaign events gave individuals an opportunity to get multiple costume bundles and other items at absolutely no cost.
Participating in Custom rooms and Giveaways
This is an excellent way for the players who want in-game currency. Generally, diamonds are one of the prizes in the Custom Rooms, and participating in them can give users a good chance to win diamonds. Also, individuals can also try their luck in giveaways to have a shot at receiving diamonds.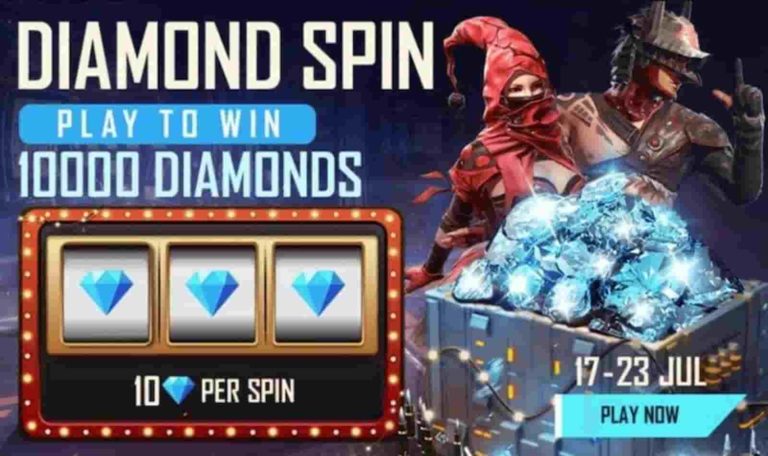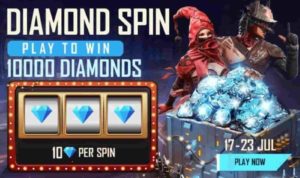 Redeem Codes
Redeem codes emerge as another option for those users looking to acquire items in the game. However, they are pretty simple to use and can provide rewards with minimal effort. Players have to find a working code for their server and utilize it on the Rewards Redemption Site.
How to get the Codes
To obtain the redeem codes, go to the official Garena Free Fire coupon redemption page.
Step 1 – Login with your Facebook, Google, Twitter, Apple ID, HUAWEI, or VK ID. You should keep in mind, that your login ID must match your in-game login ID.
Step 2 – Copy any of the 12 character long redeem codes from today's code list and paste it into the text box after logging in from the account which is linked with your in game account.
Step 3 – The dialogue box will appear and confirm it by clicking ok and The Redemption of the code will be redeemed.
Things to Remember
1. Redemption code is 12 characters long, consisting of capital letters and numbers.
2. Item rewards are shown in [vault] tab in game lobby;
3. Please note redemption expiration date.
4. Please feel free to contact customer service if you encountered any issue.
5. Reminder: you will not be able to redeem your rewards with guest accounts.
Source: free fire official website.