Today is the last day of the Qualifier stage of the ICC T20 World Cup 2021. Namibia and Ireland contested for the fourth spot in Super 12. But, a bBizarre moment in Namibia vs Ireland Qualifier match during the last over.
After winning the toss, Ireland chose to bat first on the typical slow Sharjah wicket. Powerplay was amazing for Ireland. Their openers score quick runs and posted 55 without any loss after the end of 6 overs. One must surely think at that time that this match will gonna be a high-scoring game. But, no my friend. Remember the name of the ground, Sharjah.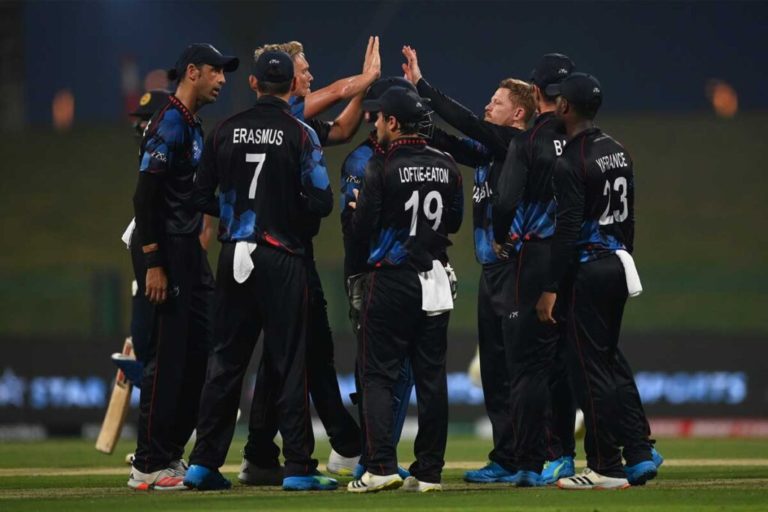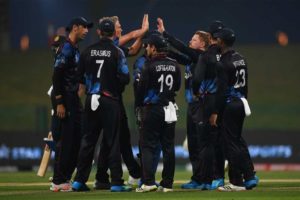 Also read: Rohit Sharma Net Worth
We have seen in IPL how the wickets slowed down after the end of the powerplay when ball become softer. Same thing happened again in today's match between Ireland and Namibia. Runs drought out in the idle overs. They were 55/0 after 6 overs and ended the innings with only 125 onboard, thanks to this Sharjah track.
Comical Incident
But during all this, we saw a bizarre incident on the field in the last over of the match. David Wiese was bowling the last over. On the last ball, Simi Singh was on strike. David Wiese bowled a slower ball and shorter in length also and clearly mistimes his shot into the track. There wasn't available a single but the two batters run for a risky single as it was the last ball of the match. David Wiese, the bowler throws underarm to the keeper but it was way wide of the keeper. That allows them for a second run. And the throw from behind was not accurate and when keeper throw it to the bowler end, they can't get hold of the ball.
Watch the video of Bizarre moment in Namibia vs Ireland Qualifier match:
So on a ball on which there wasn't a single run, Ireland took 3 runs. There was a proper comedy of errors. There was a clear run-out chance but no one was able to grab the ball. This ends everyone smiling.