Today's match between India and Namibia is a bittersweet match for India. There is not much to talk about the match provided the teams and situation both. But, most importantly, this is the last match of captain Virat Kohli as a captain in T20Is and also the last match of Ravi Shastri as Indian coach. So India wants to finish on a high. We will also see who won Man of the Match in India vs Namibia match.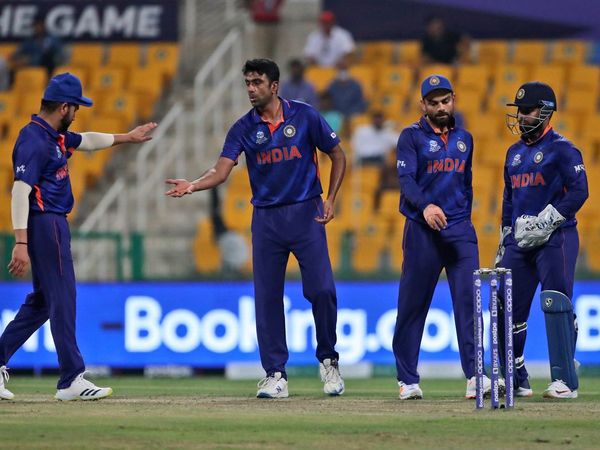 And Virat Kohli's luck for tosses is on another level. Today also, he won the toss and chose to field first. And once again, Indian bowlers started well in the powerplay and bowled brilliantly. They have taken 2 wickets in the powerplay in Namibia only managed to score 34 runs. But in the middle overs, the spin duo of Ravindra Jadeja and Ravichandran Ashwin spun the web around the Namibian batters as the pair shared 6 wickets between them. There were some late order runs by Namibia which let them post a bit of respectable score. Namibia posted 132 on board. Indian spinners were brilliant.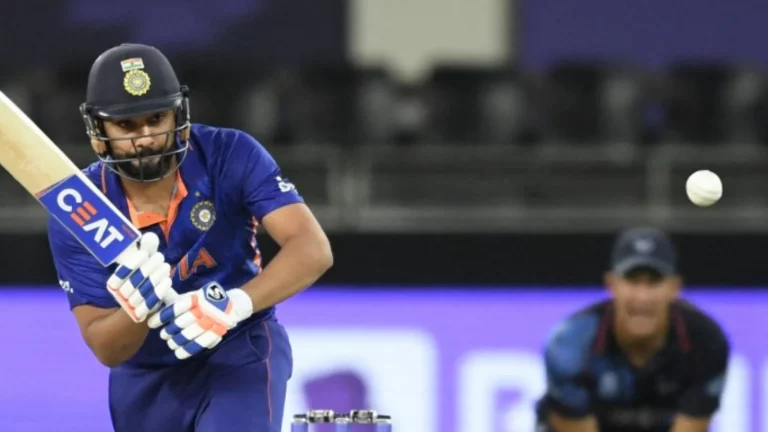 And coming to chase a par score, Indian openers, once again, gave a solid start at the top. They scored 54 runs in the powerplay. Rohit, in particular, looking high on intent from ball one. Till he was there, KL Rahul played a second fiddle. Once Rohit fell after a fine fifty, KL Rahul kicked on. Interestingly, Virat Kohli doesn't get to bat in his final game as T20I captain. And India easily won this game by 9 wickets. In this match, Rohit Sharma also became the third cricketer to have 3000 T20I runs after Virat Kohli and Martin Guptill.
Also Read: Rohit Sharma completes 3000 runs in T20Is
Who won Man of the Match in India vs Namibia match?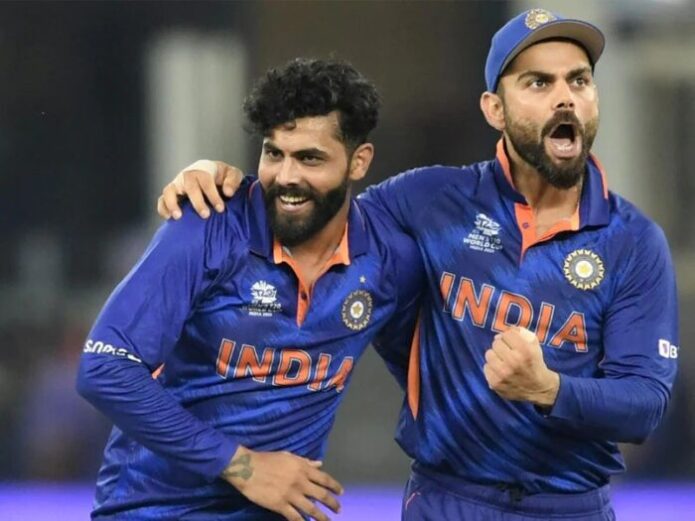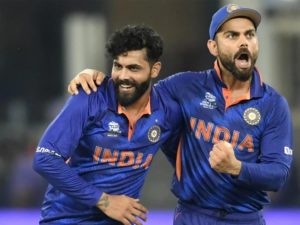 Ravindra Jadeja, for his brilliant bowling performance, was adjudged as the Man of the Match in India vs Namibia match. He bowled a brilliant spell in which he gave only 16 runs and took 3 important wickets also. Now, he has won two consecutive Man of the Match awards in this World Cup. He spun a web and dismantle the top order of Namibia.
IND vs NAM T20 World Cup: Other Players who also deserved Man of the Match today.
Other players who could have been the potential contenders for Man of the Match in this India vs Namibia match other than Ravindra Jadeja were:
KL Rahul: KL Rahul played a brilliant innings of 54 runs and remained not out till the end and finished the game for India. When Rohit was in the middle, KL played a second fiddle. But when he got out, he played his shots and made a brilliant partnership with Suryakumar Yadav. For his outstanding performance, he can be the other deserving candidate for Man of the Match in India vs Namibia match.
Rohit Sharma: Rohit Sharma played a fiery innings at the top. He was full of intent from ball one. Always looked to attack the bowlers and made 56 runs of 37 balls. He also added another feather to his cap in this cap. He became the third player to score 3000 runs in T20Is after Virat Kohli and Martin Guptil.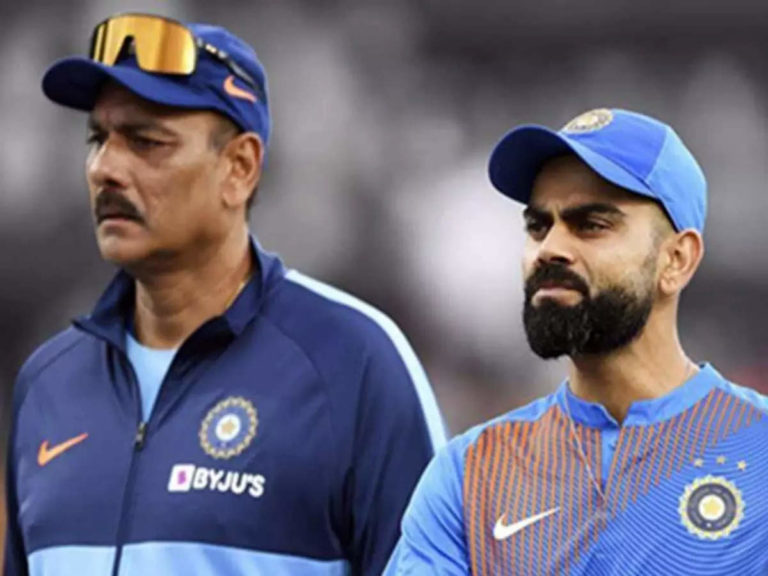 And, that's an end to India's World Cup campaign. It's also the end of Virat Kohli as a captain in T20Is and also of Ravi Shastri as a Head Coach. For India, it's surely a bitter-sweet end to the campaign. For Namibia, despite that heavy defeat, there were signs of promise and they'll only get better from here.