Cricket is a statement of Faith, and cricketers are without a doubt the most influential individuals in our country. Everyone in India desires to be a cricketer; it's in our blood. Once a player represents India, glamour and glamour become a part of his luxurious lifestyle. Today's fans want to know everything they can about their favorite athletes. The girl-friends of cricketers are the subjects that receive the most excellent attention. In this article, we will tell you about KL Rahul's Girlfriend.
Do you know how much KL Rahul owns? Check out HERE
Who is KL Rahul's Girlfriend?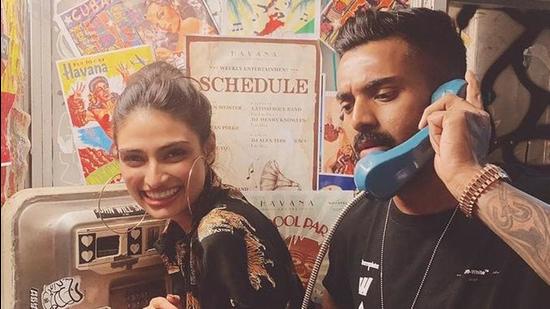 Rumors of a connection between Indian cricketer KL Rahul and Bollywood actress Athiya Shetty have been around for quite some time. However, none of them has ever talked publicly about dating each other. In England, the couple appears to be inseparable. KL Rahul and Athiya Shetty recently shared different Instagram (IG) photographs with a familiar friend Sonali Fabiani. And that gives away their secret vacation!
Who is Athiya Shetty, the rumored girlfriend of KL Rahul?
Athiya Shetty is the daughter of Bollywood Superstar Suniel Shetty and Mana Shetty. Athiya was born and raised in Mumbai, where she attended the American School of Bombay. She opted to pursue acting early, following in her father's footsteps and subsequently enrolled in the New York Film Academy to further her education. She made her acting debut in Hero (2015), co-starring with another newcomer, Sooraj Pancholi, the son of famous Bollywood actor Aditya Pancholi. Ahan Shetty is her younger brother.
Check out the best records of KL Rahul in IPL
Have a look at Her Journey till now as an Bollywood Actress


She is a relative newcomer to the industry. Athiya began her film career six years ago and has already completed four films for which she has received several accolades and honors. For the past two years, she has been in a relationship with KL Rahul. The pair has not shared any photos of themselves from England, but according to the insider, they were "together in England in the team bubble for the match."