India recently lost a Test Series in South Africa. That series loss marked a few questions on the Indian batting lineup. Indian experienced duo of Cheteshwar Pujara and Ajinkya Rahane were given all the three matches to perform but they can't. And now many experts feel that it is time for the team management to replace the duo as many young talent is currently in the waiting list. As per reports, Shubman Gill likely to play in middle order in place of Ajinkya Rahane. And the No. 3 spot will be contested between the duo of Shreyas Iyer and Hanuma Vihari. India's next Test assignment is two-match Test series against Sri Lanka in Bengaluru starting February 25. Many experts also feel that it is the right time for the youngsters to get in the team.
Shubman Gill likely to play in Middle order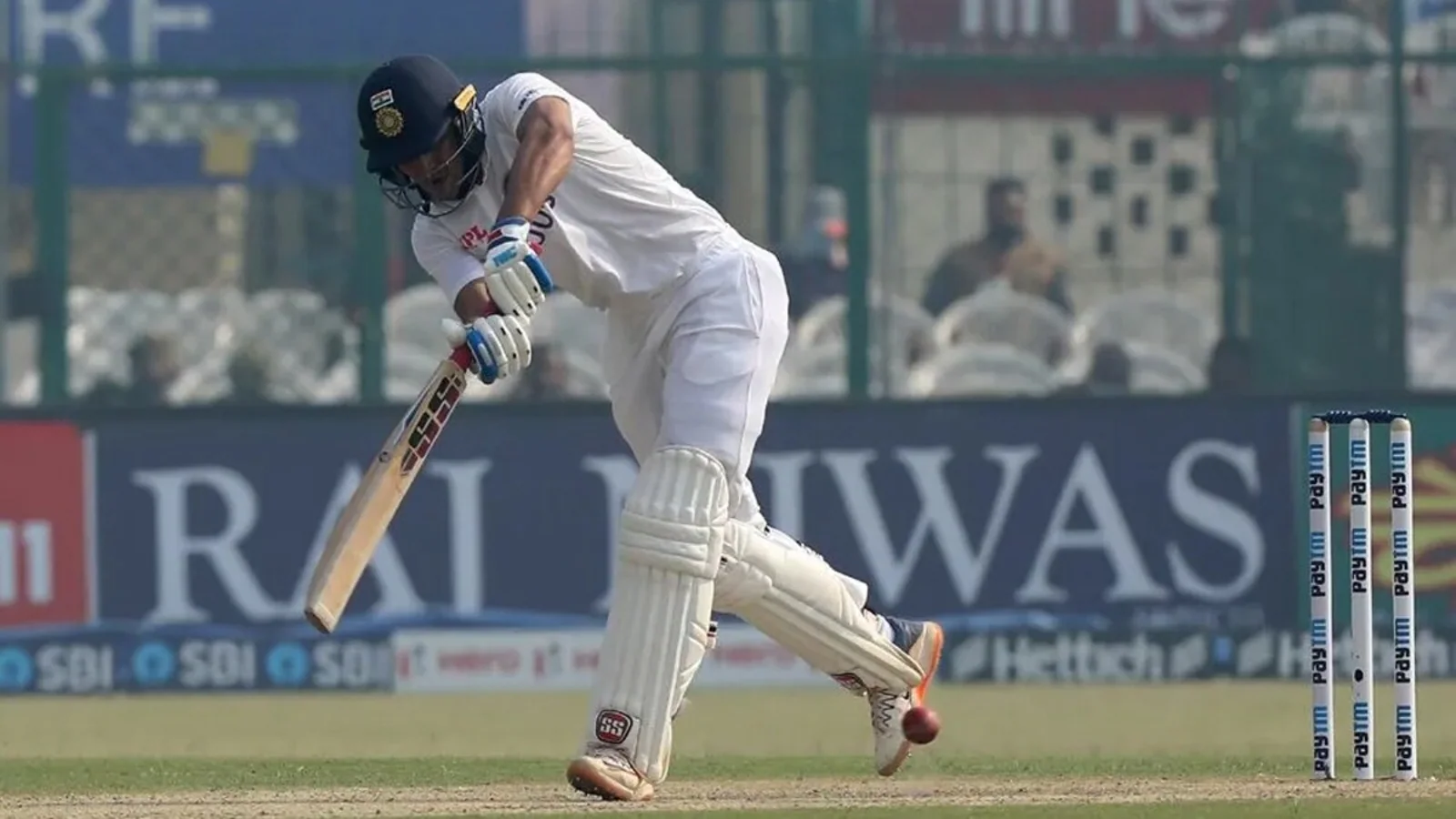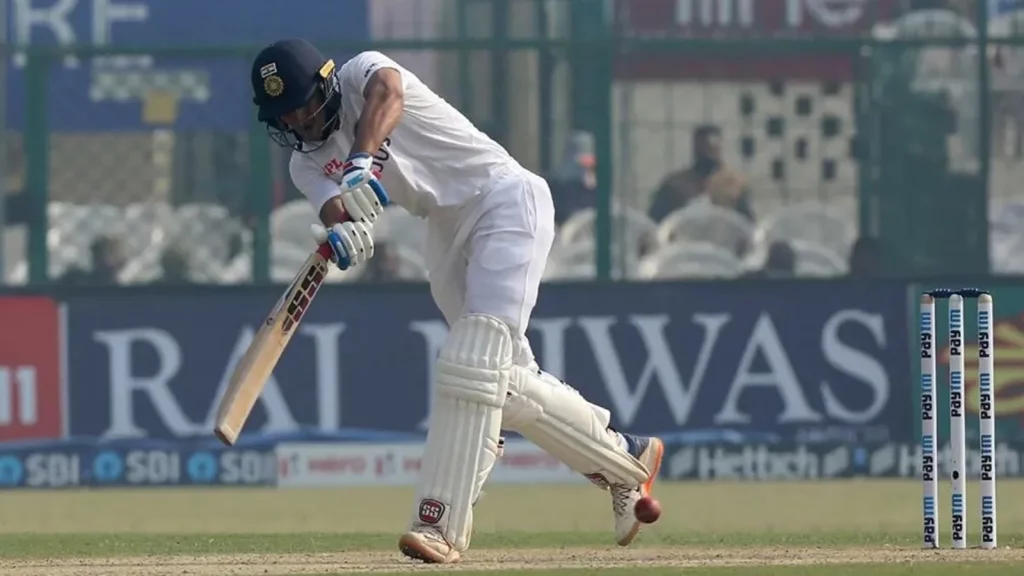 The main thing that goes in Shubman's favor is his attacking style. Pujara and Rahane have been in the same approach for the last two years. They have been defensive. In fact of skills, temperament and technique Gill is the solution to the problem. If Gill plays at Number 5, he can exploit the conditions when the ball becomes old and the attack is tired. Also, he has the range to counter the second new ball. The Indian team needs a free flowing batter in the middle order who has the ability to take away the game in one session. Gill is currently recovering from an injury he sustained during the home series against New Zealand. If he can recover in time, the selectors should definitely try him in the middle order.
Also Read: "They will be dropped" – Sunil Gavaskar thinks Pujara and Rahane should not play again for India
Hanuma Vihari or Shreyas Iyer?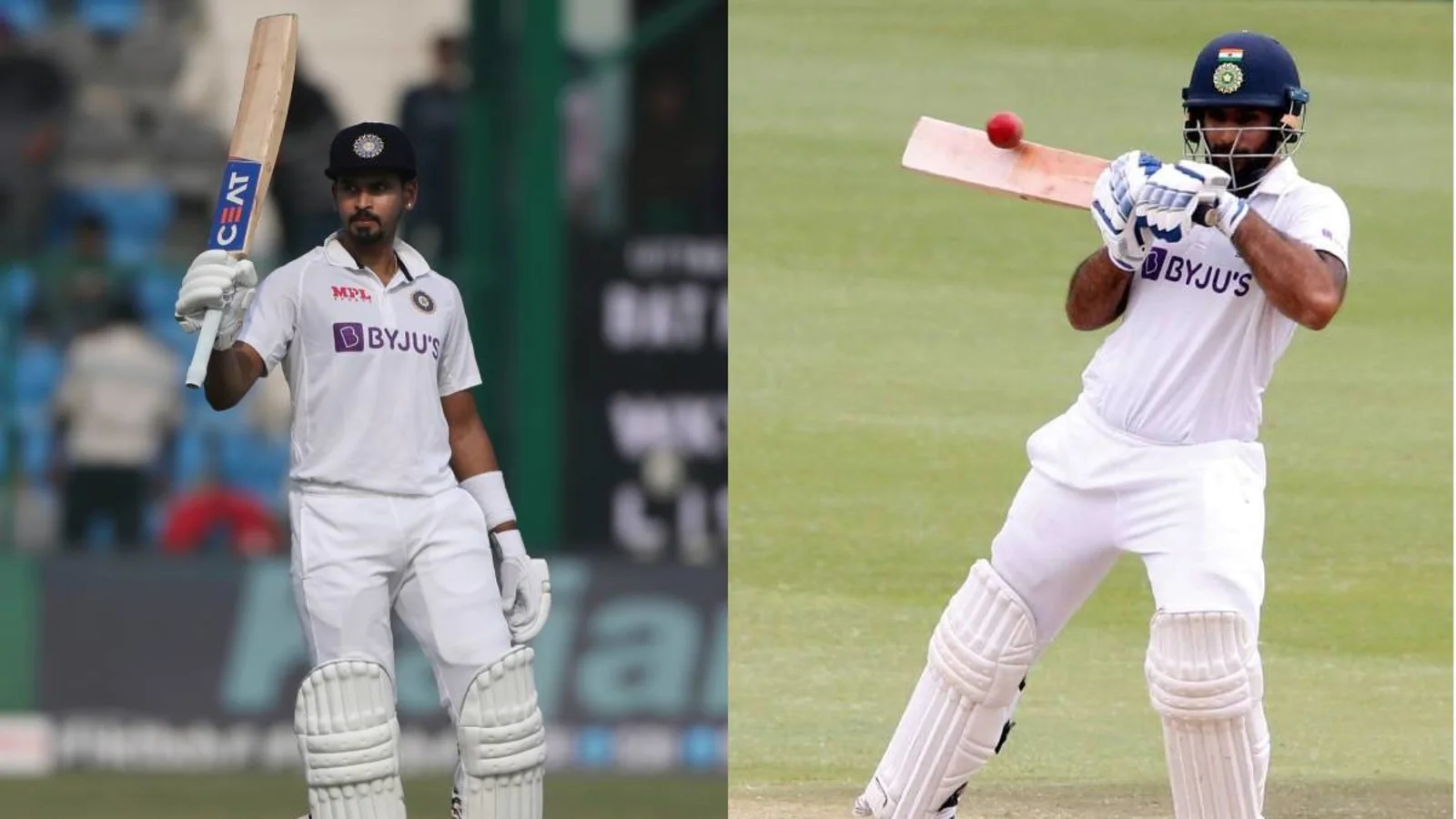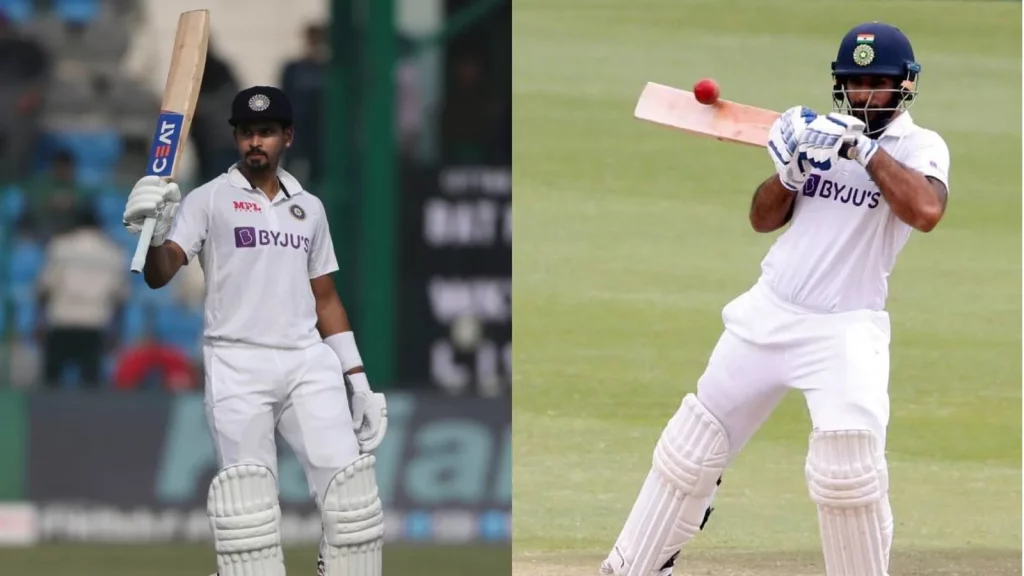 The trickier choice is between the other middle order slot where Hanuma Vihari and Shreyas Iyer got locked in an intense battle. Both have been exceptional for India- Iyer in his two match career and Vihari in all of his overseas Tests. Hanuma Vihari is a defensive player. He brings in technical solidity and a sense of calm which is a pre requisite in Test Cricket. It makes him a good choice for the Number 3 position as Pujara's replacement. But if team wants someone who brings in X-factor with him, it must be Shreyas Iyer.
However, Hanuma Vihari is slightly ahead of these two as he has more experience than his counterpart. Apart from these, the two Tests Iyer played were in home conditions. On the other hand, Hanuma Vihari, in his career, played mostly in overseas conditions. Due to this reason Hanuma Vihari might be slightly ahead of Shreyas Iyer for the other middle order spot.
Conclusion
Recently, Virat Kohli also stepped down from Test Captaincy in a shocking announcement. There is no official update on who will take Test Captaincy but Rohit Sharma looks the one to get it. Rohit Sharma is expected to be fit for Sri Lanka Series. The duo of Cheteshwar Pujara and Ajinkya Rahane got enough backing from the Team management and if these two get more chances, it would be harsh on the youngsters. Lets hope what happens in the future will be good for the Indian Cricket.