Current Captain of Indian Cricket Team Virat Kohli set to retire from the T20Is captaincy after T20 World Cup 2021. He announced this decision a few days back to manage his workload. Currently, he is the all-format captain of the Indian Cricket Team. Currently he stepped down from only T20Is captaincy but said that ODIs captaincy remains with him. But it's very difficult to retain that.
Also, Virat Kohli is no longer the captain of the Indian Premier League (IPL) franchise Royal Challengers Bangalore (RCB) as he decided to quit the captaincy after the Indian Premier League (IPL) 2021 which ended with RCB getting eliminated in the Eliminator round.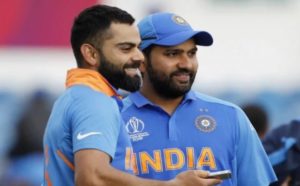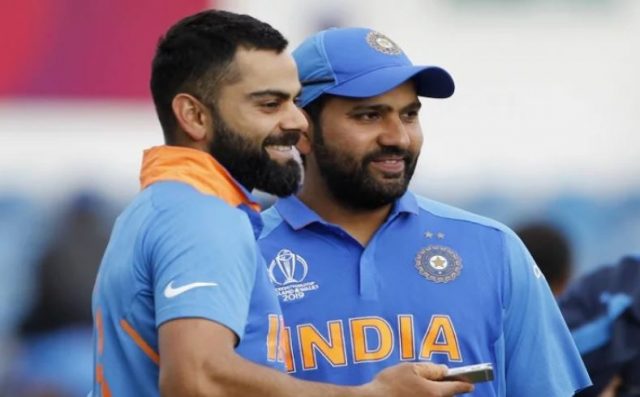 Do you know how much Virat Kohli owns: Read here Virat Kohli's Net Worth
Rohit Sharma to Be Named India's ODI And T20I Captain
After Virat Kohli's decision to quit T20Is captaincy, there are speculations that Rohit Sharma will be the next T20I captain, provided the kind of experience he has. We all know that Rohit's team Mumbai Indian is the most successful team in the IPL with the most IPL trophies i.e. 5. And sadly, Virat Kohli can't able to bag a single trophy in the IPL in his last 5-6 years of captaining IPL.
Kohli is India's second most successful captain in T20Is and it is needless to say that he is just behind the great MS Dhoni.
Comparison of Kohli and Rohit as a captain in the T20Is:
| | | |
| --- | --- | --- |
| | Virat Kohli | Rohit Sharma |
| Played | 45 | 19 |
| Won | 29 | 15 |
| Lost | 14 | 4 |
| Win percentage | 65 | 79 |
Rohit Sharma has around 80%-win percentage captaining in T20Is. But this is also the truth that he only captains India in Virat Kohli's absence and his sample size is too small.
Why is it difficult for Virat to retain ODIs captaincy?
As most of the players in T20Is and ODIs are the same, so it is preferred that both the formats have the same captains. And the other thing there is an ODI World Cup that is also scheduled in 2023. So in this small time if Rohit Sharma can do well in T20 World Cup, then there is no point in remaining ODI captaincy with Virat.
At last, we are not here to compare the modern greats of World Cricket. Both are the best, it's just a matter who will lead the side.