Day one of the ICC World Cup was a record-breaking day for Shakib Al Hasan. He becomes the leading wicket-taker in T20I overtaking Lasith Malinga's tally of 107.
Bangladesh played their first match of T20 World Cup 2021 on 17th October, the opening day of ICC T20 World Cup. Shakib bowled the 11th over and took two wickets in the same over. And with that over he goes past Lasith Malinga's tally of 107. In the end, Bangladesh restricted Scotland to a total of 140 runs. Shakib also contributed with the bat by scoring 20 runs but didn't ensure the win for his team.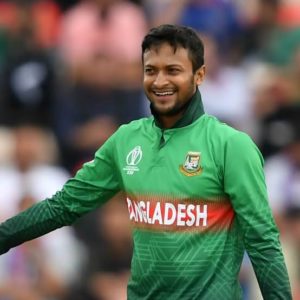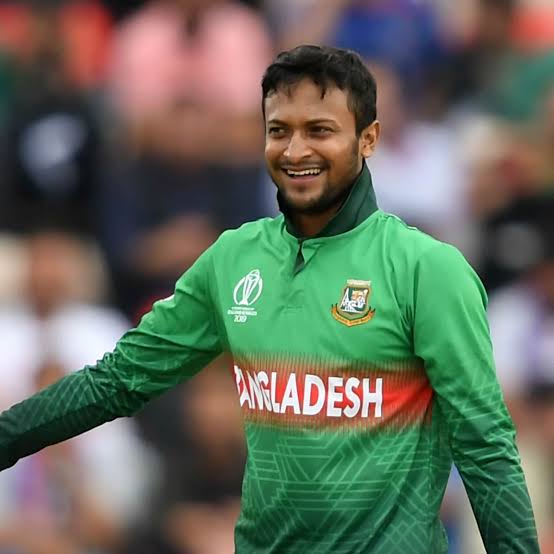 He has now 108 wickets in his 89 T20I. When he claimed his 100th wicket against Australia earlier this year, he became the first cricketer in T20I to score 1000 runs and 100 wickets. He is one of the four cricketers in T20 cricket to have 5000 runs, 300 wickets and 50 catches. The other three are the Carribian Power hitters; Kieron Pollard, Dwayne Bravo and Andre Russell.
Also Read: Top 5 teams with most wins in T20I cricket
Other Formats
Apart from T20I, he is also the leading wicket taker for Bangladesh in ODIs and Tests. He is also among the only four All Rounders to score more than 6000 runs and take more than 250 wickets in ODIs. And he is also ranked No 1 in ICC T20Is rankings. Shakib Al Hasan is without a doubt, the biggest name to emerge from the Bangladesh cricket circles. Being a genuine all-rounder Shakib is a vital cog in Bangladesh's lineup, no matter which format.
Top wicket takers in T20I:
| | | |
| --- | --- | --- |
| Players | Country | Wickets |
| Shakib Al Hasan | Bangladesh | 108 |
| Lasith Malinga | Sri Lanka | 107 |
| Tim Southee | New Zealand | 99 |
| Shahid Afridi | Pakistan | 98 |
| Rashid Khan | Afghanistan | 95 |
Is Shakib Al Hasan the best cricketer Bangladesh got over the years? Do let us know in the comments.