Way before the advent of the Twenty20 format, the ODIs happened to be the most cherished format by fans. It used to be a break from the bland white jerseys of test cricket as the colorful jerseys signaled glee and excitement. Over the years, the 50-over format has witnessed cricketers producing some rollicking performances for their respective teams. There have been many cricketers who've hit countless boundaries but only a few could hit as many as the ones mentioned below. That being said, let's take a look at the top five players with the most fours in ODIs.
5. Adam Gilchrist – 1162 Fours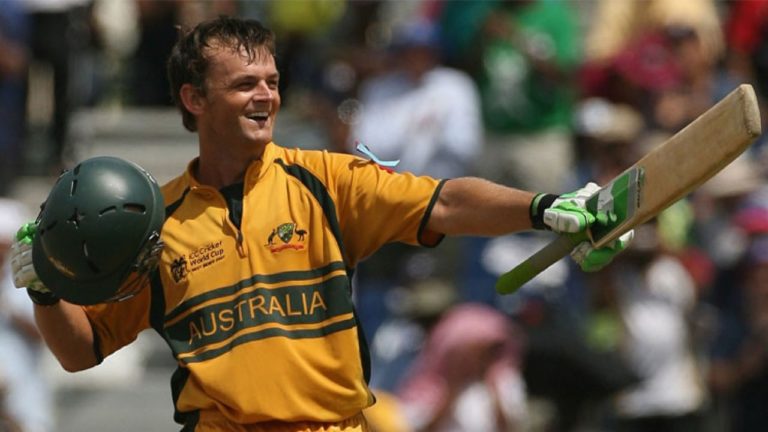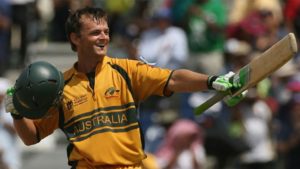 We start off the list with legendary Australian wicket-keeper batsman Adam Gilchrist. Alongside fellow opener Matthew Hayden, Gilchrist was the backbone of the Aussie top order for well over a decade. Above that, his wicket-keeping abilities speak for himself. Gilly's keeping skills are widely regarded as the measuring stick for wicket-keepers to the present day. The flamboyant left-hander represented the Kangaroos in 287 ODIs and amassed 9619 runs at an average of 35.89. Adam Gilchrist was able to pull off 1162 fours in ODI cricket, a majority of which came from his trademark pull-shots.
Did you know that Brett Lee grabbed 200 ODI wickets in just 112 games yet he is only the second fastest to achieve the marvelous feat? Check out the full list here: Top Five Bowlers With Fastest 200 ODI Wickets
4. Ricky Ponting – 1231 Fours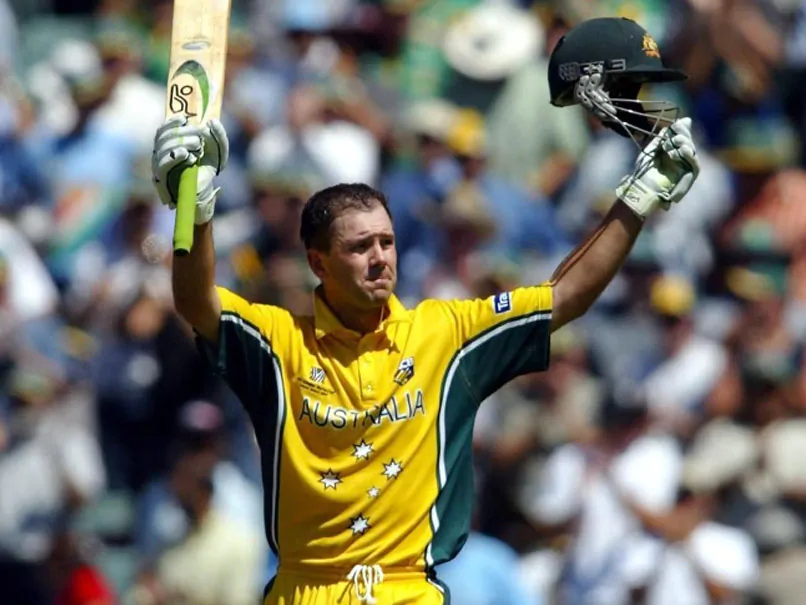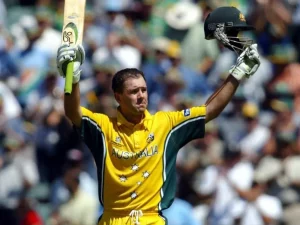 Arguably the greatest skipper to ever lead a cricketing side, Ricky Ponting's ODI records speak for himself. It was under his wing that the invincible Australians ruled over international cricket for well over a decade. While donning the national colors, Ponting played 375 ODIs. In addition to this, he scored 13704 runs at an ecstatic average of 42.03. Punter also hit a total of 1231 fours in the entirety of his one-day international career.
3. Kumar Sangakkara – 1385 Fours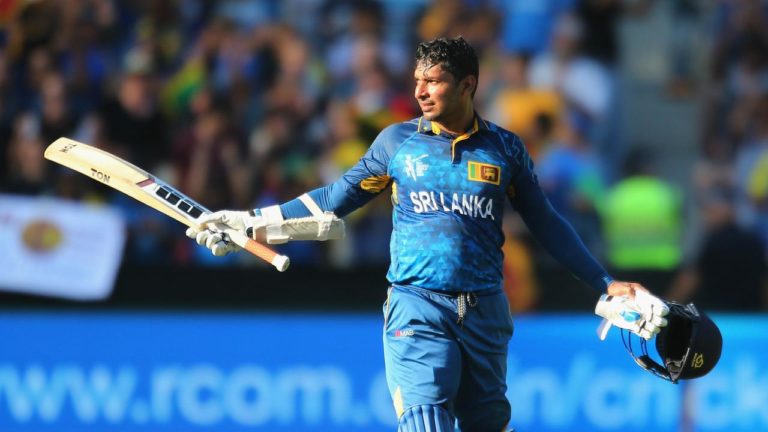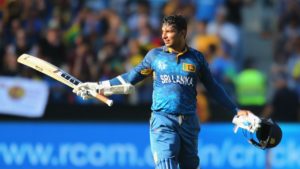 Former Sri Lankan wicket-keeper batsman Kumar Sangakkara is one of the finest batters the bygone generation had in store. Representing the Island Nation for an impressive 404 games, Sanga struck 1385 fours in ODIs. Continuing the legacy cemented by Sri Lankan icons like Ranatunga and de Silva, Sangakkara took Sri Lanka to great heights in his tenure. Sri Lanka also bagged its first T20 World Cup in the Southpaw's last T20I tournament in 2014. Retiring from all forms of cricket post the 2015 World Cup, Sangakkara scored 14234 runs at an exquisite average of 41.98.
2. Sanath Jayasuriya – 1500 Fours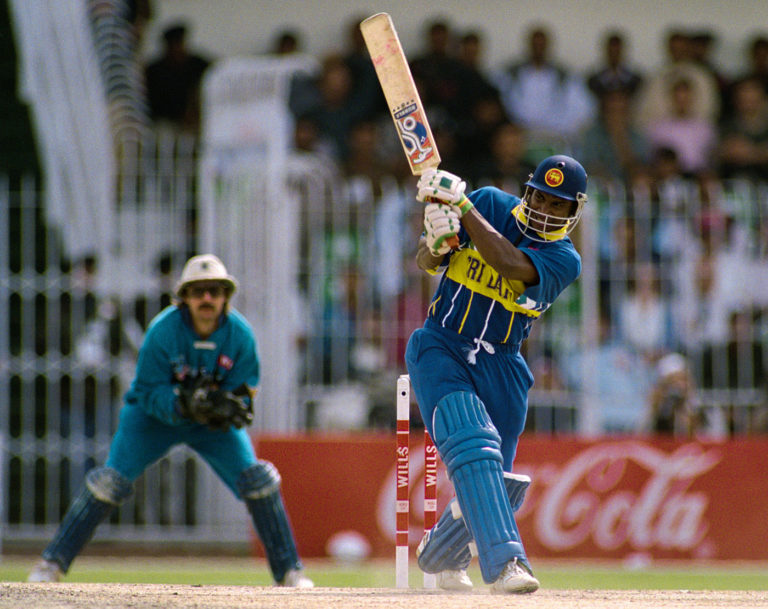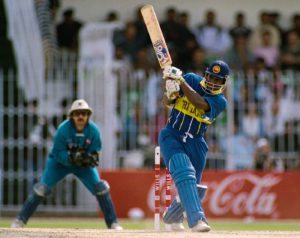 Former Sri Lankan opener Sanath Jayasuriya occupies the second spot on the list. In a career spanning over two whole decades, the Southpaw registered a grand total of 1500 fours to his name. His aggressive batting and handy bowling played a crucial role in the rise of Sri Lankan cricket to prominence in the mid-90s. In the 445 innings he played, Jayasuriya amassed 13430 runs at an average of 32.36.
1. Sachin Tendulkar – 2016 Fours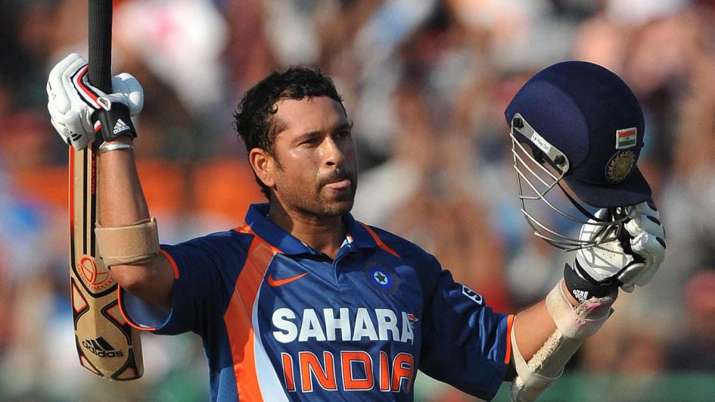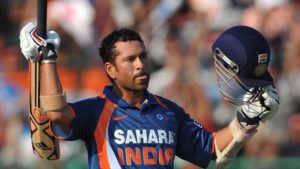 Well, how could it be fair to end this list without the God of cricket himself, Sachin Tendulkar. Ruling over International Cricket for over two and a half decades, the Master Blaster broke innumerable cricketing records. One such record is scoring the most number of fours in ODI cricket. In the 463 games, he hit a whopping 2016 fours. The Mumbai-born has around 8064 runs coming only from fours in One-Day cricket, which is more than what 90% of the players have scored in their entire careers! In fairness, by leading the charts with over 500-fours, the chances of Tendulkar's record being broken is next to impossible.
Top Five Players with Most Fours in ODIs
| | | | | |
| --- | --- | --- | --- | --- |
| Rank | Player | Team | Runs | Fours |
| 5 | Adam Gilchrist | Australia | 9619 | 1162 |
| 4 | Ricky Ponting | Australia | 13,704 | 1231 |
| 3 | Kumar Sangakkara | Sri Lanka | 14,234 | 1385 |
| 2 | Sanath Jayasuriya | Sri Lanka | 13,430 | 1500 |
| 1 | Sachin Tendulkar | India | 18,426 | 2016 |