It's the Day 3 of the India vs NZ 2nd Test. And this match is going at a rapid pace. 20 wickets fell on the first two days. India got a handy lead of 332 runs as they rattled NZ to their lowest total in Tests. India could implement follow on. But they couldn't. Ajaz Patel still has a chance to better Jim Laker's 19/90, but he won't mind some help from his fellow bowlers. On the other hand, India want to bat big and gain confidence for the South Africa Tests. We will review what happened on India vs NZ 2nd Test Day 3.
First Session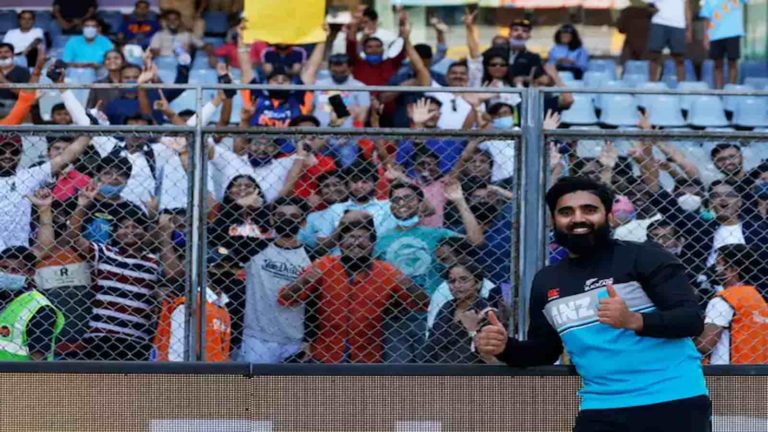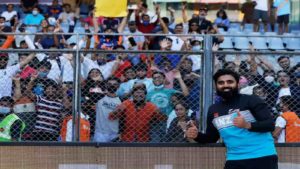 This was an even session for both the teams. As India lost their two well set batsmen in the first session. And India's lead also swelled over 400. As usual, both the wickets have been taken by Ajaz Patel. Tim Southee and Kyle Jamieson bowled mostly from round the wicket. Pujara ducked under them. But Shubman Gill was looked uncomfortable at the crease to the short ball plan. India want to bat big and extend their lead as much as possible.
Second Session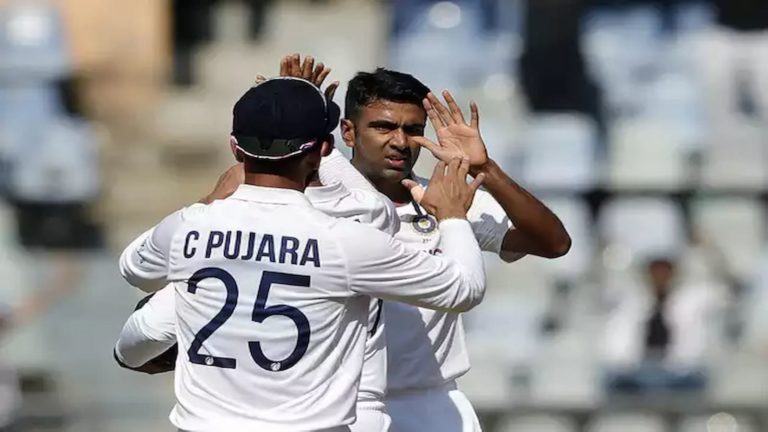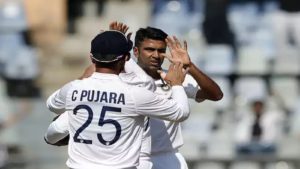 And in this session, India have declared their innings. India have a lead of 539 runs and New Zealand now have to chase a mighty total of 540 runs. India just have to take 10 wickets. We all know which result is much probable. India didn't enforce the follow-on yesterday and all the top four batters got starts with only Mayank going onto notch a fifty. 
And once again, New Zealand lost their captain and opening batsman Tom Latham in the starting. This was the another session pocketed by India. Once they got to a lead over 500 runs and then took the wicket of opponent's captain in just 4 overs span.
Also Read: Top 10 Highest Team Scores In Test Cricket
Third Session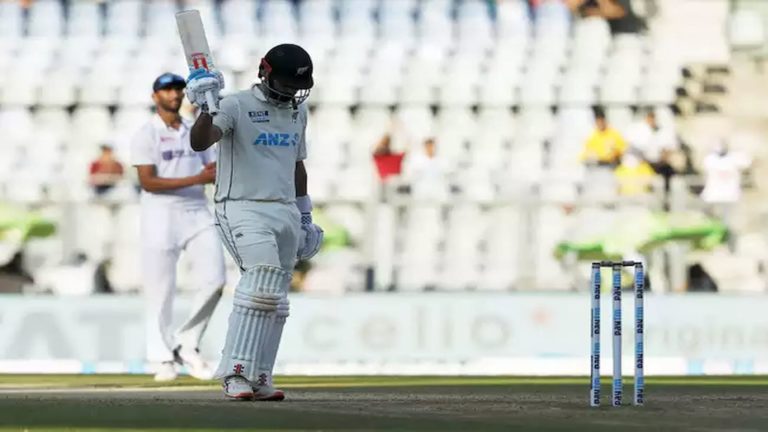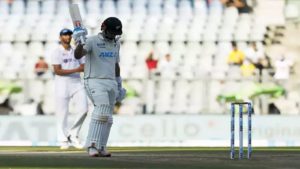 This session also went in the pocket of India as they once again rattled the batting order of New Zealand. 4 wickets fell in this session. And half of the New Zealand side were back in the hut. Daryl Mitchel scored runs and also kept the run scoring on. Henry Nicholls provided some much needed resistance to go not out at the end of the day. New Zealand are still behind India from 400 runs and India just needs to take 5 wickets with two days remaining.
After all of that, India are so far ahead in this game. The Kiwi spinners, barring Ajaz, weren't particularly effective, except a short spell from Rachin Ravindra this morning, perhaps. After that, it was far too late, as the Kiwi top order crumbled under the spin pressure from Ashwin and Axar.