Mumbai is the stronghold of cricket in India. Mumbai has produced countless cricketers to India. These players left a mark wherever they play around the world. But, today a player born in this Mumbai wreaked havoc for the Indian team. Ajaz Patel, playing for New Zealand, took all 10 wickets of the Indian team, equaling the record of Indian legendary spinner, Anil Kumble.
Ajaz's ten wickets
Ajaz was breathing fire with the ball. Apart from Mayank Agarwal, no Indian batsman could figure out the way to tackle his spin. Ajaz has become the first foreign bowler to do so in India.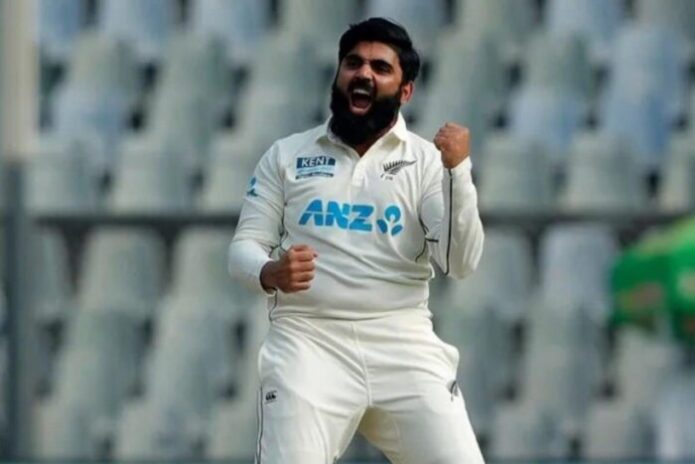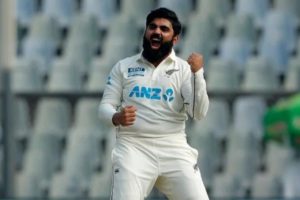 Kiwi spinner Ajaz Patel achieved this rare feat in the second Test being played at the Wankhede Stadium. He has created history by taking all the 10 wickets in the first innings against India. He has become only the third bowler to achieve such a feat. Indian batters had no clue whatsoever and they all succumbed to his lethal bowling. Consequently, the Indian innings was reduced to 325 runs.
Ajaz Patel opened his account with the wicket of Shubman Gill. Ross Taylor was his ally in Shubhman's wicket taking catch at first slip. After that, there was no stopping for him.
Also Read: Controversy! Out or Not Out – Cricketing World Divided Over Virat Kohli's Controversial Dismissal against NZ
Ajaz was born on 21 October 1988 in Mumbai. When he was eight years old, his family shifted to New Zealand. His action and body language is somewhat similar to that of Indian star all-rounder Ravindra Jadeja. When Ejaz took his fifth wicket during the match, he was seen kissing the ground as a gesture of thankfulness.
Patel in elite company
Ajaz took all 10 wickets for 119 runs. He has become only the third bowler after Jim Laker and Anil Kumble to take 10 wickets in a Test innings. Jim Laker was the first bowler to take all ten wickets in an innings against Australia in 1956. Anil Kumble reciprocated this record against Pakistan in 1999.
Ajaz's first match heroics
Ajaz had come to bat at number 10 in the first test match. India could have won the Kanpur Test, but it ended in a thrilling fashion without any result. The Kiwi team had a target of 284 runs in the match, but New Zealand made the match draw by batting firmly on the last day.
Debutants Rachin Ravindra and Ajaz Patel played a big role in helping draw the match for the Kiwis. Rachin played 91 balls, while Ejaz also faced 23 balls while saving the wicket. The pair faced a total of 52 balls for the last wicket.
Ajaz has also become the highest wicket-taker Kiwi spinner in the first innings of a Test in India. Before him, Jeetan Patel took 4 wickets in the first innings of Hyderabad Test in 2012. At the same time, Daniel Vettori took 4-4 wickets in the first innings of the Ahmedabad Test against India in 1999 and 2010.
Also Read: IND VS NZ! Opener Mayank Agarwal ton helped India to reach a respectable score on 1st Day
Ajaz took 5 wickets in an innings for the third time. He has become the first Kiwi spinner to take 5 wickets in an innings of a Test in India. This is, thus far, the best performance of his career.