Ben Stokes was involved in a no-ball bowling spree in the 1st Ashes Test match between Australia and England. Off the 4th delivery of his first over, Stokes cleaned up David Warner, but replays showed that he had overstepped. In fact, Ben Stokes bowled huge 14 No balls in 1st Session of Day 2 during Ashes. But, he was not called by the third umpire. He was called only twice. This brought up a huge technical error to light. The incident came to notice when Stokes bowled Warner off a no-ball in the 13th over of the innings.
Things turned bonkers when Channel 7 media outlet further highlighted that Stokes had in fact bowled a total of 14 no-balls, out of which only two were called, leaving everyone shocked.
Ben Stokes bowled huge 14 no balls but Why Stokes No Balls weren't noticed?
It was later confirmed that the technology put in place to allow the TV official to monitor the frontline had gone down before the match started so this Test is being played under the previous playing conditions where only wicket-taking deliveries are checked. This means that third umpire is not checking No balls in this Test. So they have reverted to the old system of the on-field umpire asking the third umpire in case of a doubt.
Also Read: Breaking! Indian Test Squad For South Africa Tour Announced, Rohit Sharma Becomes New Vice-Captain Replacing Rahane
When should the third umpire signal a No-ball?
Now, let us turn to the rulebook that is in place for the ICC World Test Championship (WTC). The rules state that the third umpire will review a bowler's front foot landing and if the bowler has overstepped, this will be intimated to the on-field umpire, who will signal the No-ball. This is mentioned in the rule book of ICC. But due to errors in technical things, overstepping is not judged by the third umpire.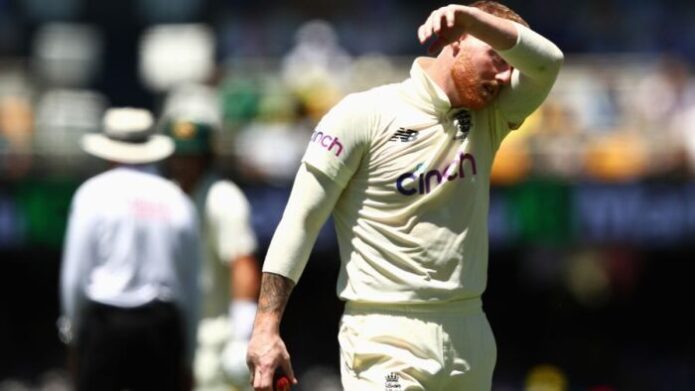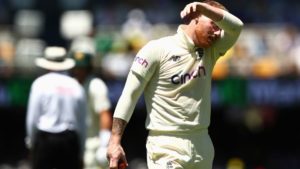 This is Stokes' first Test match since March following his break from the game and he has had very little proper preparation leading into the series due to the poor weather in Brisbane. Australia are on top against the England side in the 1st Test. David Warner played a mind-blowing innings but he missed his century by just 6 runs. Travis Head ensured that trust of selectors is not broken. He is playing a brilliant innings and slammed his ton in just 85 balls. He shut the mouth of his crirtics on his spot in the Playing XI. And English bowlers haven't had a great time bowling. Ben Stokes also bowled huge 14 no balls in the 1st session only.