Chris Harris, the veteran cornerback wants to feature in the 2023 NFL regular season but on his own terms. The former Saints cornerback claims that he is ready to join a team for his 13th season.
On the terms of his own
Chris Harris is ready to "hop on with" a team but on his own terms as the veteran admitted of not interested in joining any training camp. The 33-years-old is sure that he still has a lot left in him to offer. Currently Chris is a free agent & is looking for a team that has the best chance of reaching the NFL Super Bowl.
The 5-foot-10 cornerback is planning to spend time with his family before committing to a team. Last season, Chris did the same thing as he signed late on October 4th with the Saints. He was included in the roster & played in 10 games, starting in four of them. Considering his strategy, Chris still has a lot of time to choose a team he wants to hop on with.
While talking to Chris Tomasson of the Denver Gazette, the veteran said, "(Teams) pretty much know I'm not planning on doing any training camp or anything like that. I'll do the same thing I did last year. I'm not doing training camp and all that OTAs and stuff like that anymore." Furthermore, he added, "I want to wait and see what team has a great chance to win a Super Bowl and then try to hop on with them."
Read More: QB Mitchell Trubisky signs 2-year contract extension with the Steelers
The Veterans' numbers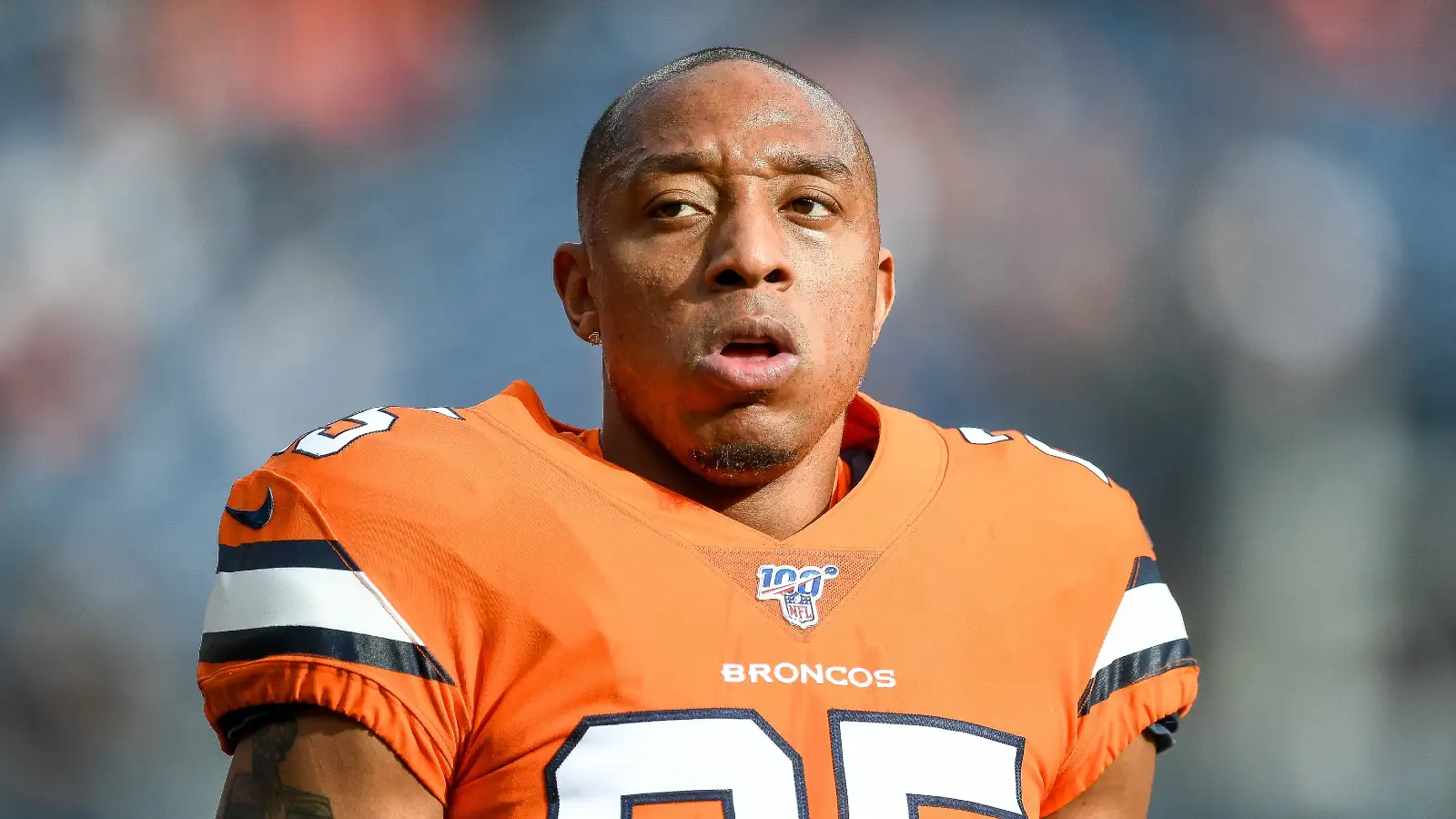 Chris Brown has played with Broncos from 2011-19, then spent two seasons with the LA Chargers & finally played the last season with New Orleans Saints. Last season with the Saints, the cornerback when targeted allowed the career-worst 78 percent completion rate & 110.5 passer rating. In the nine seasons for the Broncos featured in four Pro Bowls & a first-team All-Pro selection.
Read More: Joe Burrow avoids spilling beans over his contract extension, admits work in progress