Zaheer Khan was, without a doubt, one of the greatest assets of Indian cricket. A country starved of fast-bowling talent, could not have stumbled upon a greater gift at the turn of the century when Javagal Srinath, India's spearhead at the time, was into his thirties and in the twilight of his career. In a career that spanned over a decade and a half, Zaheer's on-field exploit had quite a prosperous and wealthy career. The following article provides an insightful look at the financial assets and net worth of Zaheer Khan.
Cricketing Career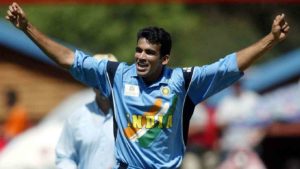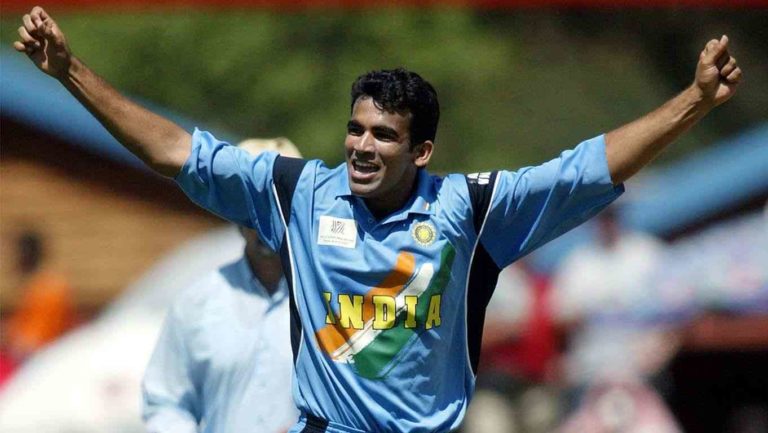 Rising through the ranks in the Indian domestic circuit with his pinpoint accuracy and raw pace, Zaheer Khan made quite a name for himself. His efforts didn't go wrong as the left-arm seamer was given an India cap in the year 2000. Forming a formidable pace trio alongside Ashish Nehra and Javagal Srinath, Zaheer exploited the opposition in his early days. His prolific run sealed him a spot in the 2003 World Cup as India finished the tournament as runners-up. Zaheer continued to represent the men-in-blue despite the ups and downs in his form until he was out with an injury in 2006.
International Comeback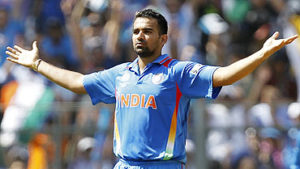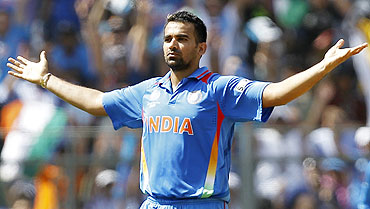 Upon his comeback, Zaheer had cut down on pace, but his accuracy was unbelievable, particularly to left-handers. Zaheer assumed the role of the leader of India's pace attack and continued to do so for the next 5 years. Zak was also one of the main reasons behind India's world cup 2011 success. The then 32-year-old emerged as the leading wicket-taker in the tournament with 21 scalps under his belt. However, The World Cup turned out to be his last successful series for India. In the seasons that followed, Zaheer Khan succumbed to injuries and eventually lost his place in the side. After a string of below-par performances, he was finally dropped from the Test squad for the final Test against England in late 2012 after India lost 2 Test matches on the trot to England and conceded the lead in the series.
He returned to the national side during a tour of New Zealand following a promising domestic season with the ball. However, Zaheer failed to make much of an impact with the ball as he was removed from the squad yet again. Zaheer continued to represent his side Delhi Daredevils in the IPL and announced his retirement from all forms of cricket in late 2016. Despite a career filled with nagging injuries, Zaheer is still regarded as one of the best seamers India ever produced. Across all formats, Zak has picked a whopping 600 wickets for India which makes him one of the best bowlers not just in India, but the entire world.
Annual Salary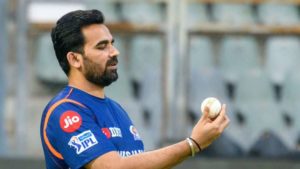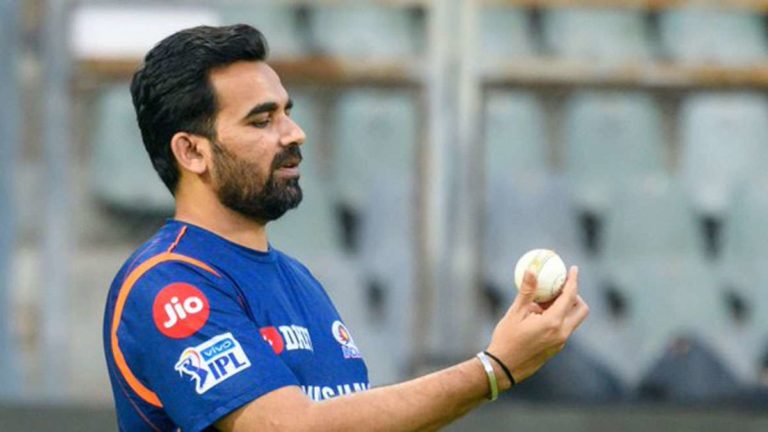 Following his retirement from international cricket in 2016, Zaheer Khan gets a monthly stipend of INR 5000 in the form of a pension. Currently, Zaheer works as the bowling coach of the 5-time IPL winners Mumbai Indians. Zaheer also features as an analyst for Star Sports and Cricbuzz. However, the salary details of Zaheer are yet to be disclosed. However, it can be assumed that he earns in 6-figures overall yearly.
Also Read: Jacques Kallis = Sachin+Zaheer?
Sponsorships and Endorsements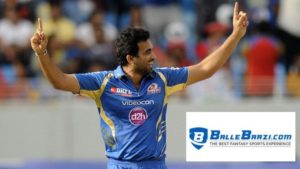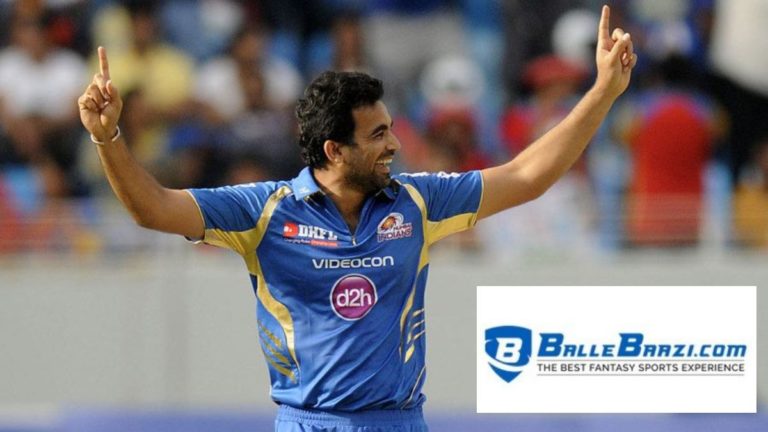 Zaheer is one of the most marketable faces in Indian cricket. He reportedly even now earns a great chunk of money through endorsements and is now is easily seen in the commentator's box also. Some brands, he is now associated with are IGL, StepSetGo, Pro Sport Fitness, Wedding Nama, Star Sports, Cricbuzz, and many others.
Car Collection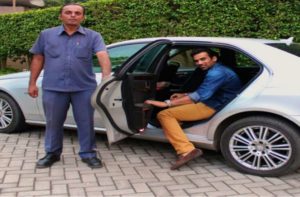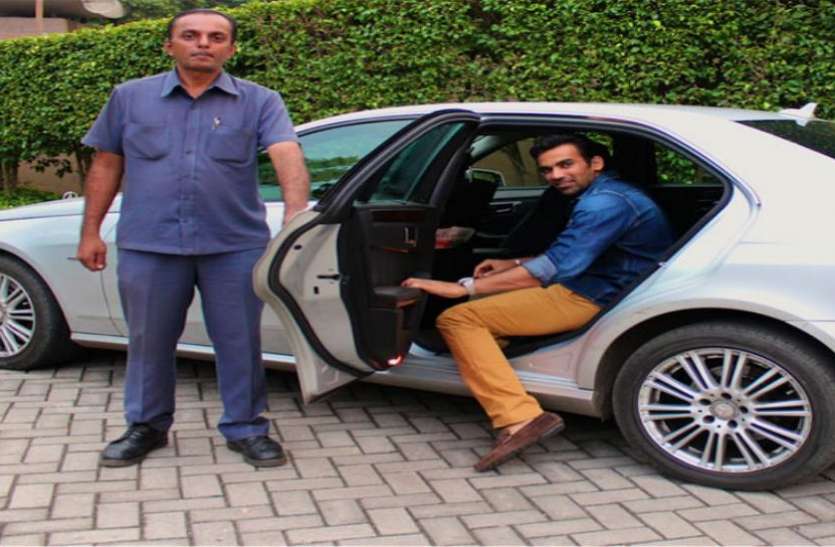 Zaheer Khan doesn't like to live an extravagant lifestyle and his car collection reflects that. He has some classy cars in his collection like BMW and Mercedes. However, his wife Sagarika is a car enthusiast and owns a stylish BMW i5. The pair's car collection includes Audi A8 (1.50 Crores), BMW i5 (70 Lakhs), Toyota Fortuner (35 Lakhs), Mercedes-Benz S-Class (2.50 Crores).
Houses and Properties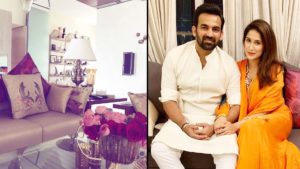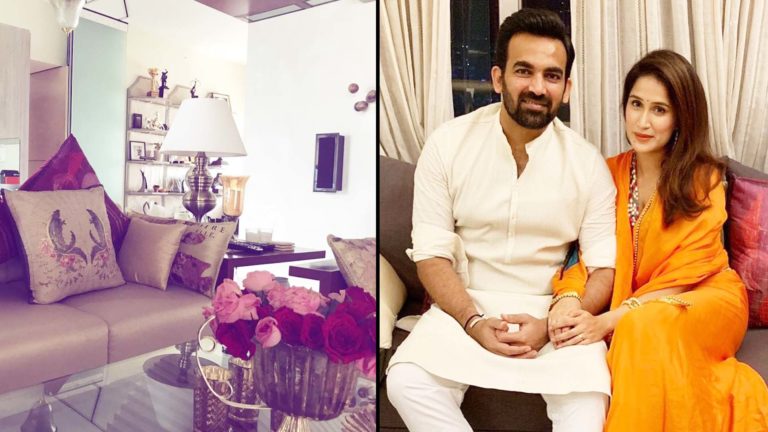 Zaheer Khan recently bought a 4,000 sq ft property in Mumbai worth INR 11.5 crores. From living in a rental house to buying an 11 crores house, Zaheer Khan has come a long way. He used to be a neighbor of his childhood friend Ajit Agarkar but now will be living in the same building as Shreyas Iyer. Zak owns 2 floors in that building. He has various properties across India and also owns one villa in the Maldives. Zaheer Khan is a very successful entrepreneur. He has not only invested in some successful start-ups but also runs some businesses by himself. Everyone knows how much Zaheer loves food. That's why he runs his own restaurant named Zaheer Khan's Dine Fine. Some of his own businesses are Pro Sport Fitness, Zaheer Khan's Dine Fine, Sher Khan, and Toss.
Also Read: Gautam Gambhir Net Worth, Salary, and Endorsements
Zaheer Khan Net Worth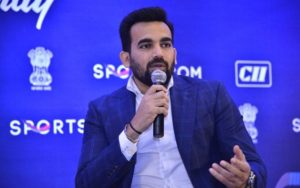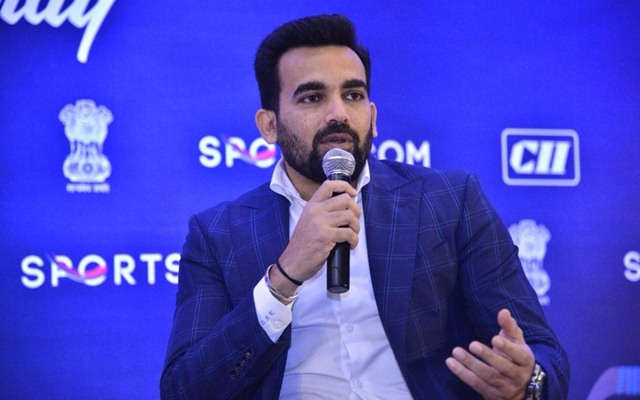 If the aforementioned facts are astute, the net worth of Zaheer Khan is estimated to be around INR 241 Crores. The report further adds that Zaheer Khan was also the brand ambassador of a popular clothing retail brand named Sher Khan and was also the co-owner of this brand. It is estimated that Zaheer's net worth has grown by 40% in the past few years and so has his income.
Player Profile
| | |
| --- | --- |
| Name | Zaheer Khan |
| Age | 43 (October 7th, 1978) |
| Teams | India, Asia XI, Asia XI, Mumbai, Royal Challengers Bangalore, Mumbai Indians, India A, Indians, Delhi Capitals, Bengal Tigers, Delhi Bulls, India Legends |
| Annual Income | Approximately INR 5-10 Crores |
| Salary | Approximately INR 50 Lakhs |
| Cars | Audi A8, BMW i5, Toyota Fortuner, Mercedes-Benz S-Class |
| Endorsements | IGL, StepSetGo, Pro Sport Fitness, Wedding Nama, Star Sports, Cricbuzz, and many others |
| Social Media Followers | 10 Million Followers |
| Residence | Worli, Mumbai |
| Net Worth | INR 241 Crores |