Defense is kabaddi's one of the most important as well as difficult parts. Not only does it require unbelievable strength and nerve-wracking force but undisturbed concentration and strategy to bring down the raider. The moves by which the defender team brings down a raider are known as defensive skills. Understanding the need of the moment and extraordinary timings are the key to good defense. In the light of this, let's see what are the various types of defenders moves in the Pro Kabaddi League.
Let's know about all Types of Defenders Moves in the Pro Kabaddi League?
Ankle Hold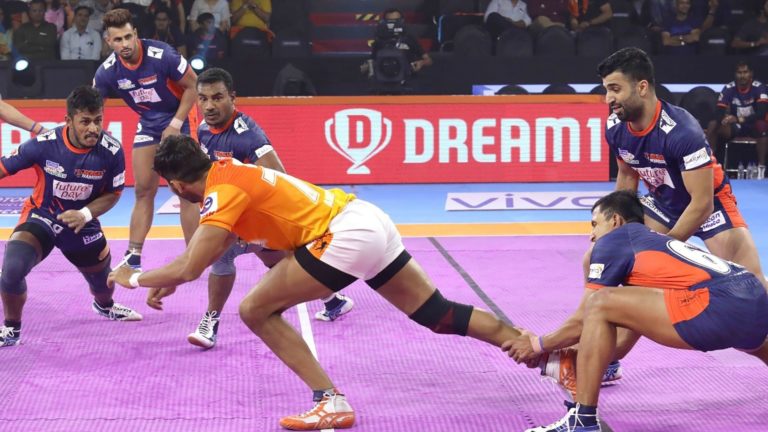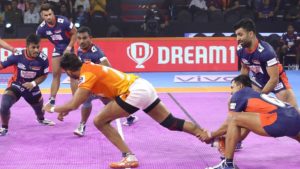 Pulling off an exquisite ankle hold is no child's play. Star defenders like Ravinder Pahal and Surender Nada have practiced day and out to master this skill. This defender's move is all about timing. In this technique, the defender dives at the raider's ankle in order to stop him from crossing the midline.
Also Read: Top Five Highest Paid All-Rounders in Pro Kabaddi League 2021
Chain Tackle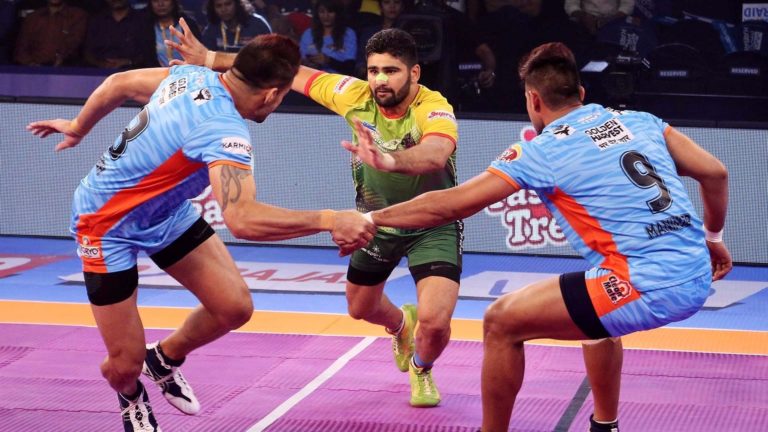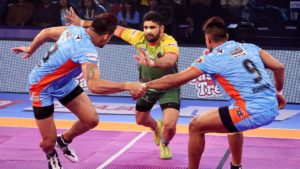 This defender's move requires a group of players to strategize and stop the raider. A combination of defenders coordinate and form a chain and then pounce on the raider to perform a chain tackle successfully. This move does not only require strength but also exemplary teamwork and coordination among all the players.
Block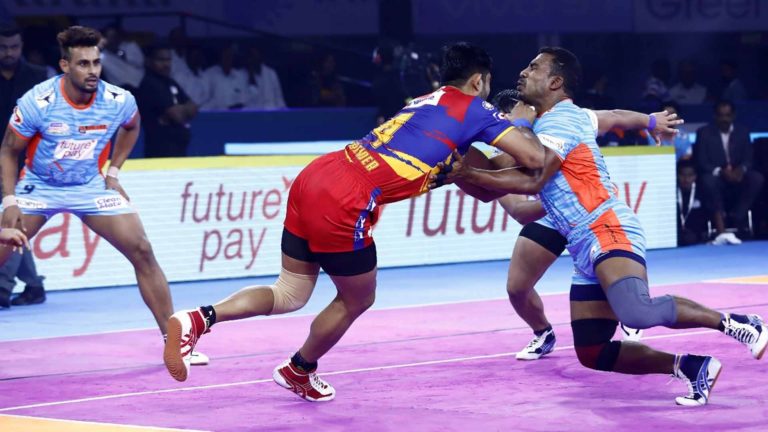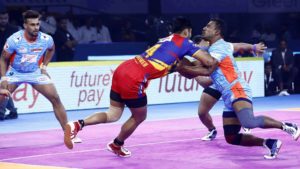 The ultimate and the most famous form of defense is the technique- block. This Defender move requires immense strength and presence of mind. This is a high-risk technique in which the defender uses his entire body to stop the raider in the deep ends of his half. The key factor which determines the success of this move is the position of the defender and the strength he has blown into performing it.
Also Read: Top Five Highest Paid Overseas Players in Pro Kabaddi League 2021
Waist Hold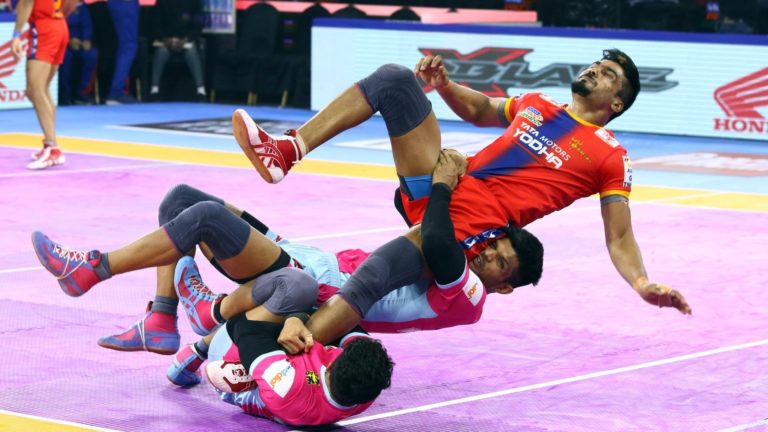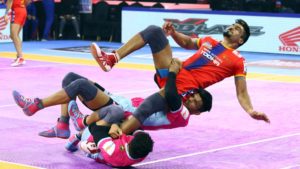 This move is a representation of sheer strength and passion. Players like Rann Singh and Sandeep Narwal are classic examples who have showcased this defender skill from time to time. In this technique, the defender attempts to lift the raider mid-air. He grabs the raider by his waist and tries to pin him down on the mat. This is one of the classic kabaddi moves.
Thigh Hold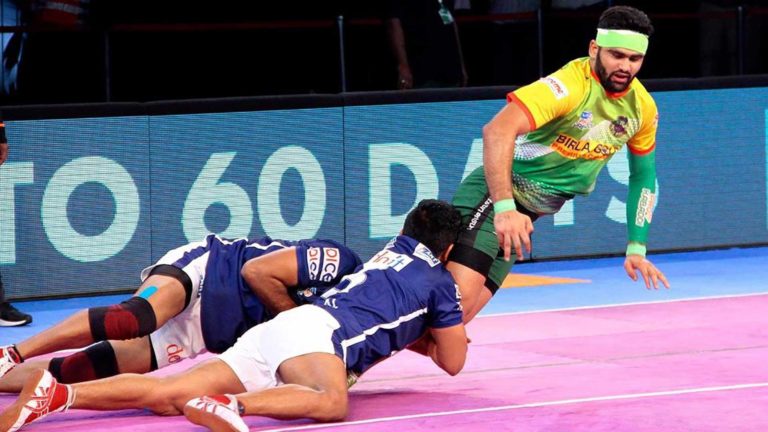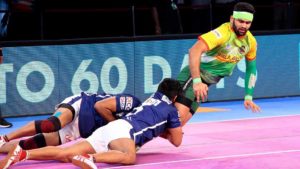 This defender move requires precision and concentration. As the name suggests, the defender tries to get hold of the raider's thighs in order to stop him from crossing the midline. This is a straining as well as a risky defender move.
Dash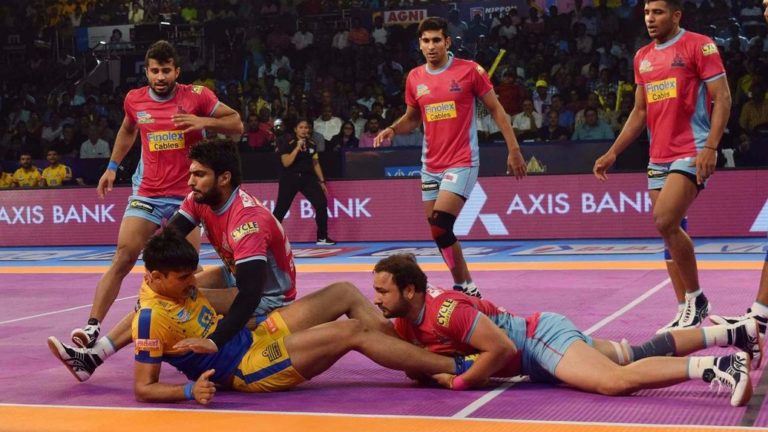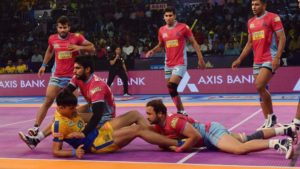 This is one of the most commonly performed techniques by defenders on the mat. In this defender move, the raider is dashed off the court by the defender to earn a point for his team. This move is usually performed by the cover and corner defenders. Dash is an eye-pleasing skill that leaves the audience awestruck.