Strategies, great reflexes, strength, and presence of mind. Kabaddi is all of this and much more. No wonder kabaddi is now attracting the world's attention. Kabaddi is not only about retaining players. It is also about timing and the right coordination. As the Pro Kabaddi League is heating up let us do a quick refresher on some of the Kabaddi Terminologies used in the league.
Cant
What is Cant?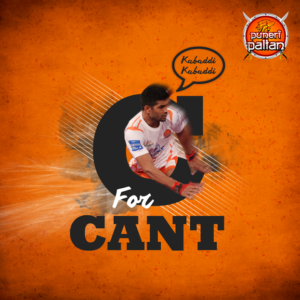 This is the continuous and clear chant of the word 'kabaddi' by the raider. The raider is supposed to chant within the course of one respiration. Cant is the heartbeat of raiding and also kabaddi.
Losing the cant
Losing the cant means stopping the continuous and clear sounding chant of the word 'Kabaddi'. It is considered broken when the raider takes a breath while chanting.
Super Tackle
What is Super Tackle?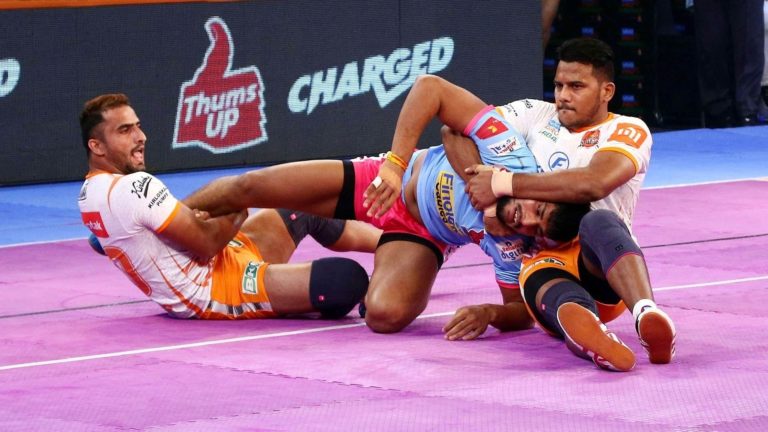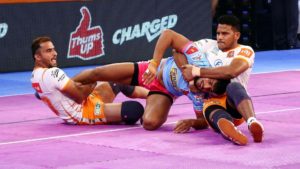 The team earns an extra point when the there are three or less players and they successfully manage to pin down the raider. Therefore a total of two points is given for a single tackle.
Super Raid
What is super Raid?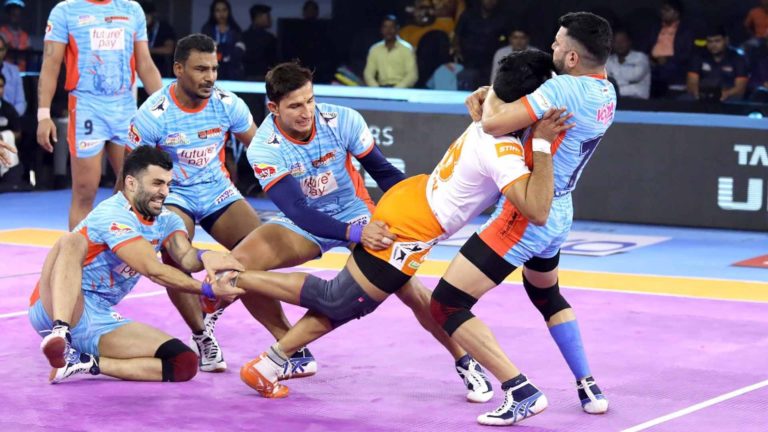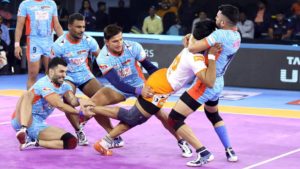 Super raid is when the raider scores three or more points in a single raid. This is one of the most most difficult skills to pull off in kabaddi.
Do or Die Raid
Do or die is a consequence raid. It happens when there are two consecutive empty raids. The raider has to touch at least one defender in the this attempt. If the raider fails to score, he will considered out.
All Out
What is meant by All Out in Kabaddi?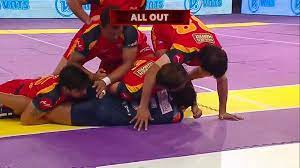 'All-out' is used when all the members of the team return to sitting block. The opponent team receives additional two points to their tally after all the members are out. Additionally, all the members are then revived.
Also Read- What Are All Types Of Raider Moves In The Pro Kabaddi League?
Bonus line and bonus point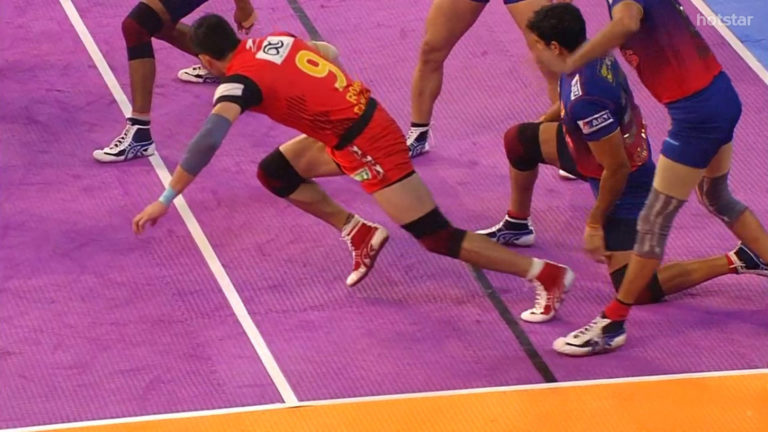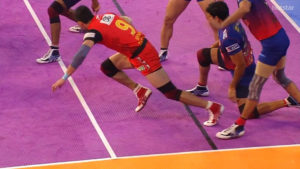 There is a Bonus Line that is 1 meter from the Baulk Line. When the raider crosses this bonus line the receive an extra point. One condition to receive this bonus point is- when his forefoot touches the area inside the Bonus Line, his trailing foot should be in the air.
Pursuit
What is pursuit?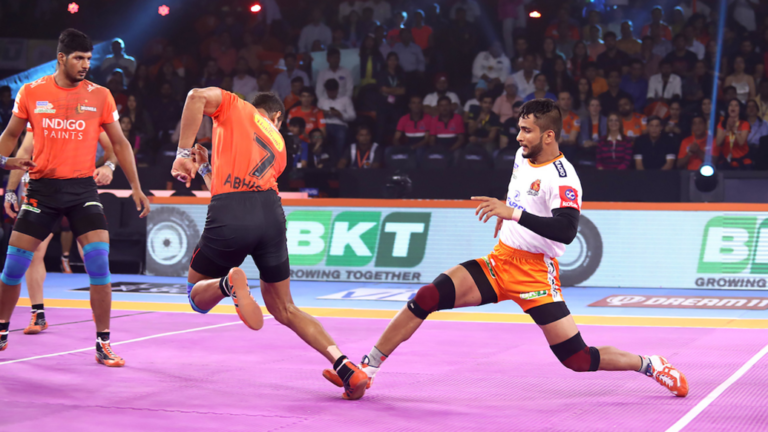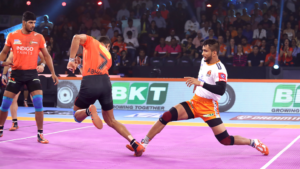 In pursuit a raider from the opponent team rushes into the opponent's court immediately after they have completed their raid. They attack the returning raider when they least expect it to receive a point.
Struggle
What does Struggle means in Kabaddi?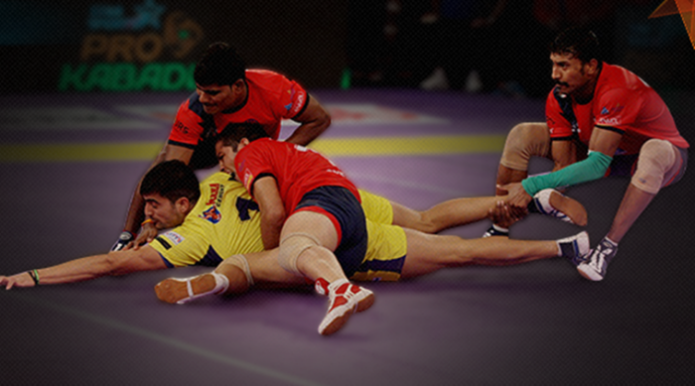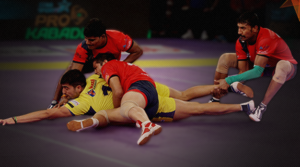 Struggle means when one of more defenders comes into contact with the raider. The lobbies are counted as part of the court when the raider touches someone or there is a struggle.
Although there are quite a few tricky kabaddi terminologies these are pretty all you would need to understand the basic functioning.