Cristiano Ronaldo is not just a mere name anymore it has become a brand, so big that even the word 'brand' itself gets submerged under it. Ronaldo is a world class athlete with a mindset of a warrior who just doesn't know how to give up. Cristiano Ronaldo Sponsors are a big reason behind his global stardom and it benefits both the parties.
Even after winning every possible individual and collective honour, Ronaldo has his own brand that goes by the name "CR7" which is an absolute premium brand for multiple commodities. He is a true inspiration to many people and is not just limited to footballers. Even athletes gets inspired by him. With all that being said here are Cristiano Ronaldo Sponsors that make life better for him in every sense of the word.
Cristiano Ronaldo Main Sponsors 2023
Nike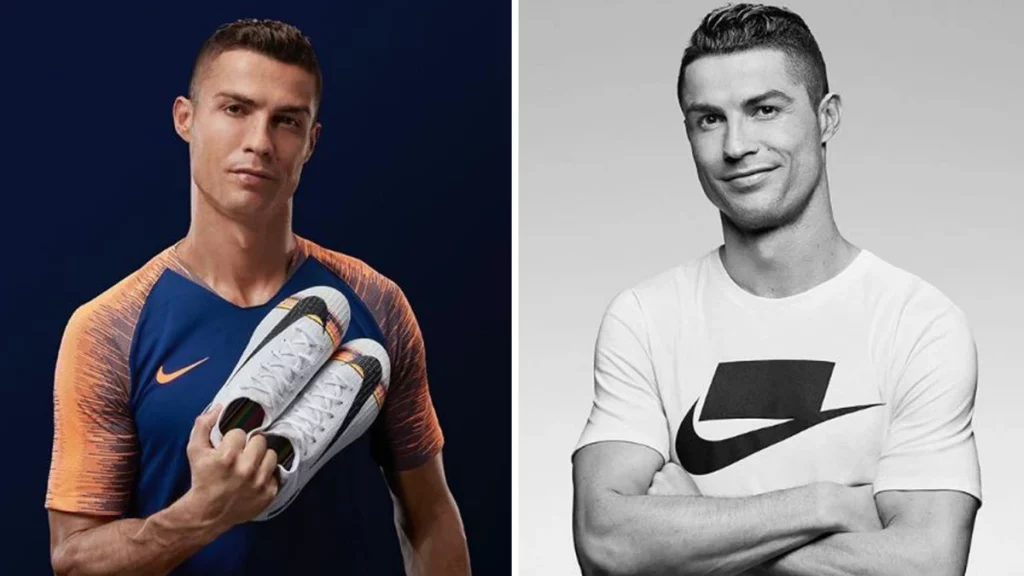 The American sportswear giant, Nike first began their beautiful journey with Cristiano in the year 2003. In 2016, Cristiano became the third athlete in history to sign a lifetime contract with Nike after the legendary basketballers Michael Jordan and Lebron James. Nike and Ronaldo have become a duo that perfectly fits with each other just like bread and butter. Also Read: 15 unknown facts about Cristiano Ronaldo
Clear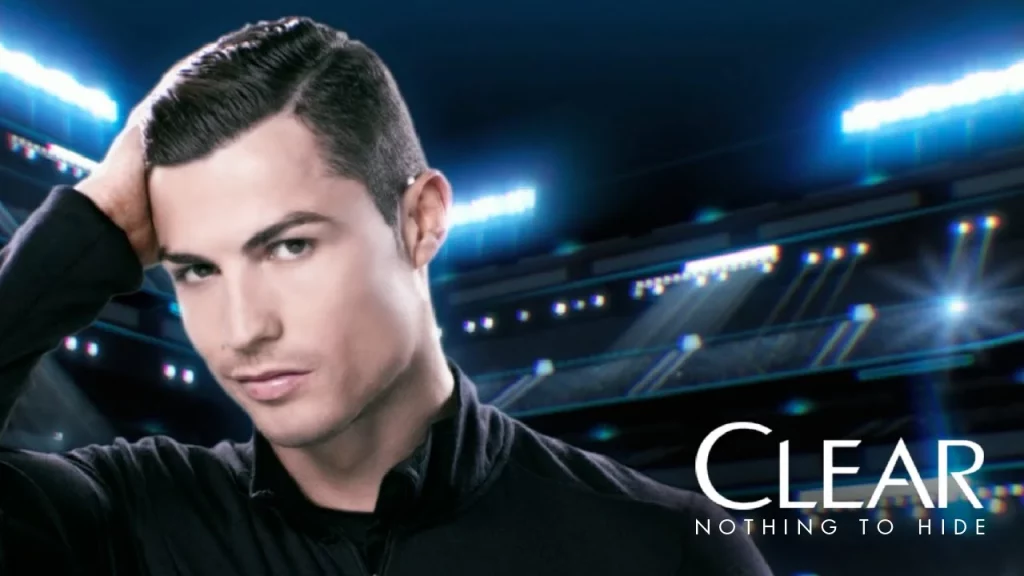 Cristiano Ronaldo and Clear joined hands in the year 2014 making Cristiano their brand ambassador for promotion of their shampoos and other hair products. Since then he took this brand to newer heights and established himself as one of the household names in the media for Clear.
DAZN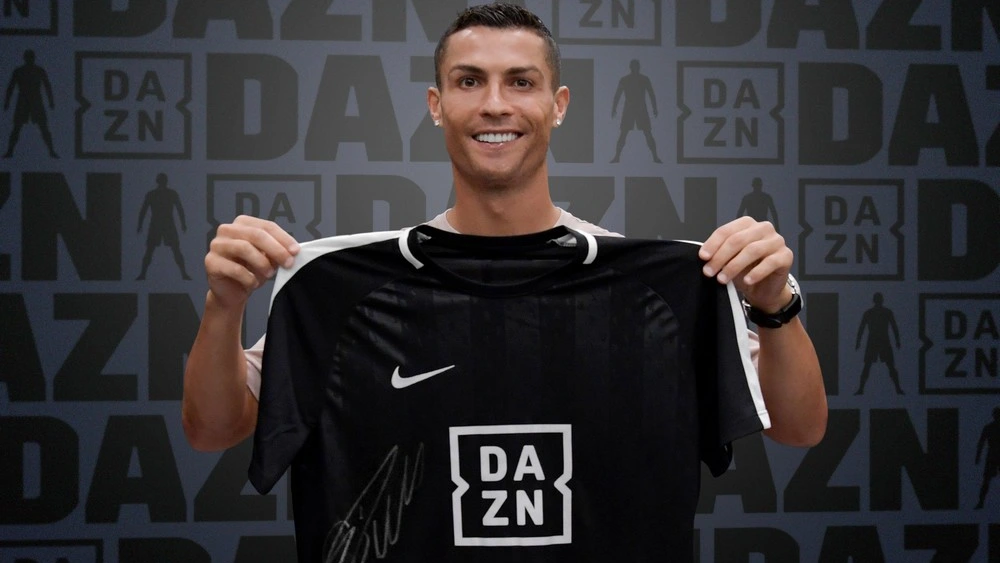 In August 2018, DAZN and Ronaldo came together through a sponsorship deal. DAZN is basically a sports streaming platform which is regarded as one of the hot shots in the business. Cristiano Ronaldo acts as a global ambassador for DAZN worldwide including countries like Japan, Germany and Canada etc.
Also Read: Cristiano Ronaldo Net Worth, Salary and Endorsements
Cristiano Ronaldo Global Sponsors 2023
American Tourister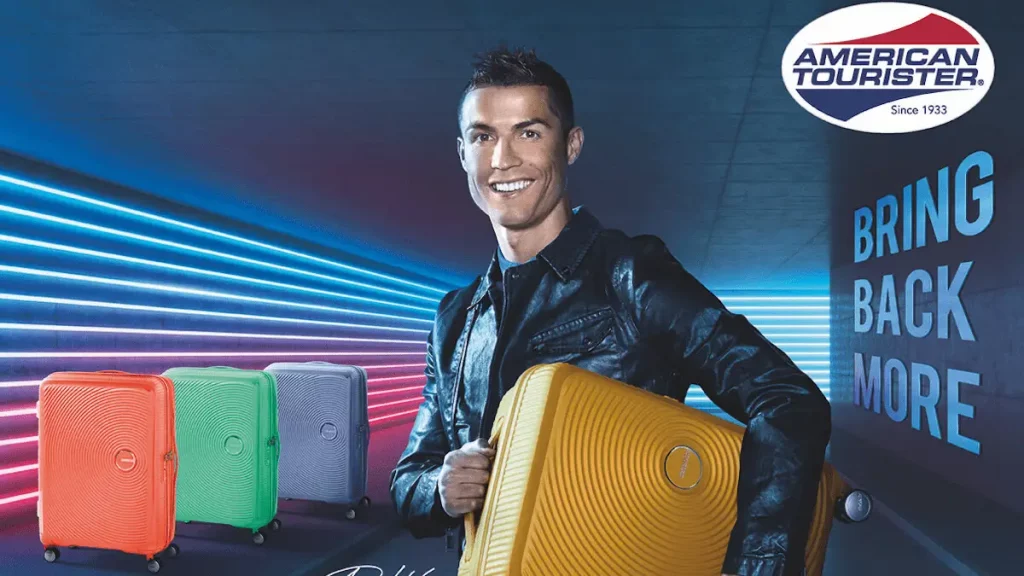 The Samsonite owned luggage brand, American Tourister has joined forces with the Portuguese Icon Cristiano Ronaldo in the year 2018. By this gesture, American Tourister and Ronaldo both got immensely benefited because of the stardom of Cristiano Ronaldo.
Live Score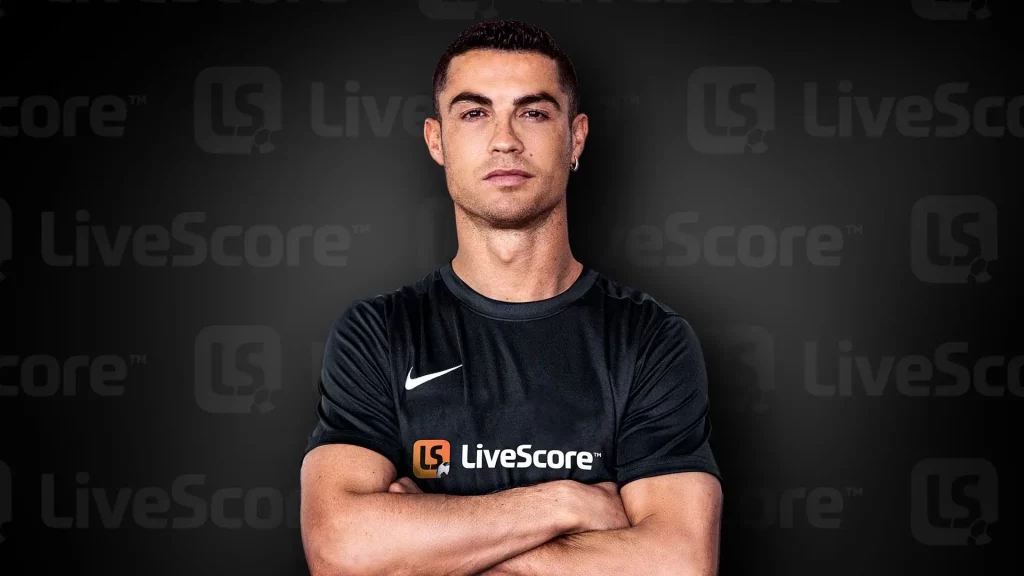 In 2021, Cristiano Ronaldo became the official global brand ambassador of Live Score, a real time sports streaming and data providing company which is headquartered in London, Gibraltar and Prague. The deal between both the parties resulted in Ronaldo becoming a face for marketing campaigns of Live Score.
Garena Free Fire
In 2020, Cristiano Ronaldo was unveiled as the global brand ambassador of Garena Free Fire, a battle royale video game developed by 111dots studio for Android and IOS. This is amazing because by this deal, users could even play with his character which is named 'Chrono' and can enjoy the game even more.
Apart from the above-mentioned name, there are many multi-national brands like, TAG Heuer, MTG, Louis Vuitton, Herbalife and many others.
List of Cristiano Ronaldo Sponsors 2023
Nike
Clear
Dazn
American Tourister
Live Score
Free Fire
TAG Heuer
MTG
Louis Vuitton
Herbalife
Conclusion
Cristiano Ronaldo is a sensation and is clearly not just limited to playing the beautiful game of Football. He is an entrepreneur, an athlete, a philanthropist and above all an inspiration to many people. Everyone just wants to associate themselves with Ronaldo because of his legendary status. The above mentioned are some of the big names associated with Cristiano Ronaldo as his sponsors and partners.
Thank you for reading it. Leave us a comment if you liked it.
Do follow us on: Google News | Facebook | Instagram | Twitter | Youtube | LinkedIn
Have a good day ahead 🙂