Old Trafford: Ronaldo might have left Manchester United but Garnaxho hasn't. After a strong of controversies and blame game and debate, Cristiano Ronaldo left Manchester United for Al Nasser FC. However, Garnacho hasn't left his idol CR7.
The 19-year-old Garnacho sported a CR7 underwear during their match against Everton. On Friday night, he was in superb form as United defeated Everton. United advanced to the fourth round of the FA Cup, with Garnacho assisting two goals and scoring from the penalty spot. He has famously recreated CR7 goal celebration earlier this season also.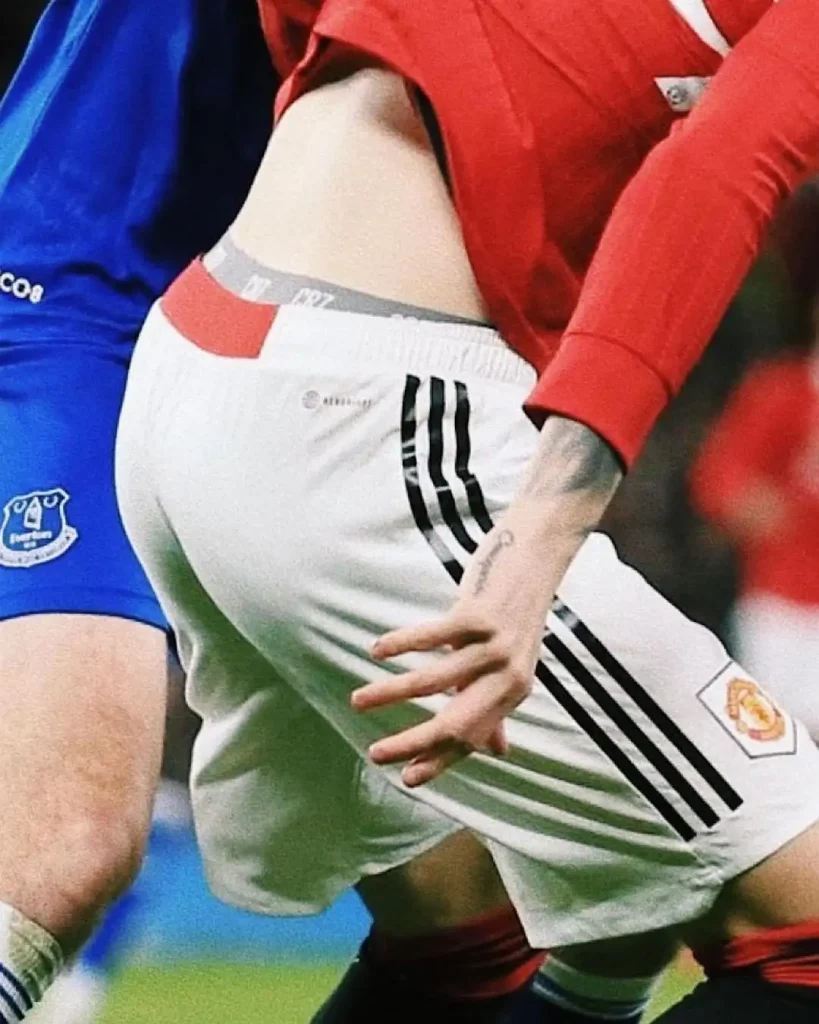 The CR7 Underwear began in 2013 celebrating their 10th anniversary this year. However, the official websites says that 80 years of intricate design and manufacturing are behind the brand.
After the explosive way CR7 left the club, Manchester United sure won't like the idea of Garnacho in a CR7 Innerwear. If a player can't even choose a good quality innerwear being afraid of brand image and PR, that's just not good.
Alejandro Garnacho has drew flake after his repeated pro-Ronaldo celebrations among other things. The Argentine never posted any thing in the wake of Argentina's first World Cup. He is said to have dropped out of the squad after a bit of anti-ronaldo quote by Dybala. His allegiance to Ronaldo is spreading into his national career too.
Despite all these controversies, the 19-year-old is a fresh hope for the future. He was a bit of trouble in the beginning but he makes the starting 11 in most matches.
For someone who's seen as a successor for the rich legacy of CR7, Alejandro Garnacho remains a doubtful question. Will Manchester United keep the young gun? Or Will they surpress him? Also Read: Man United young wiz Garnacho gets inked again
Thank you for reading it. Leave us a comment if you liked it.
Do follow us on: Google News | Facebook | Instagram | Twitter | Youtube | LinkedIn
Have a good day ahead 🙂