Indian team is currently in South Africa for three-match Test series which is followed by 3 ODIs. This is the first foreign assignment of Head Coach Rahul Dravid. Dravid has had a successful assignment till now. India won both the Test and T20I series against New Zealand. In a viral video, it was seen that Rahul Dravid was wicketkeeping during India's practice session. Let's dive into the article.
Rahul Dravid Wicketkeeping during India's Practice Session
In a video viral on social media, it was seen that Head Coach Rahul Dravid wicketkeeping during India's Practice Session. Standby bowler Deepak Chahar was bowling in the nets. And the person behind the stumps is Head Coach Rahul Dravid. Standby bowler Deepak Chahar seen in the video giving trouble to Indian batsman with his swinging deliveries. Notably, Chahar is included in the standby bowlers. He is yet to make his test debut. Watch the video of Rahul Dravid wicketkeeping.
Rahul Dravid bowls off-spin in nets
Earlier, during New Zealand tour of India, Rahul Dravid was seen bowling off spin in the nets. BCCI shared a clip to social media of Rahul Dravid bowling in nets. Rahul Dravid bowled to the likes of Cheteshwar Pujara in the nets.
Also Read: 5 Indian Cricketers Who Have Older Wives – Raina, Bumrah, Hardik Pandya Into The List
Notably, Rahul Dravid used to occasionally bowl off- spin during his playing days. He was the wicketkeeper of the Indian Team in his days. Dravid has been keeping a close eye on India's preparation in South Africa for three match test series. Indian Team is yet to win a Test series in South Africa. And this time, it seems as the best chance.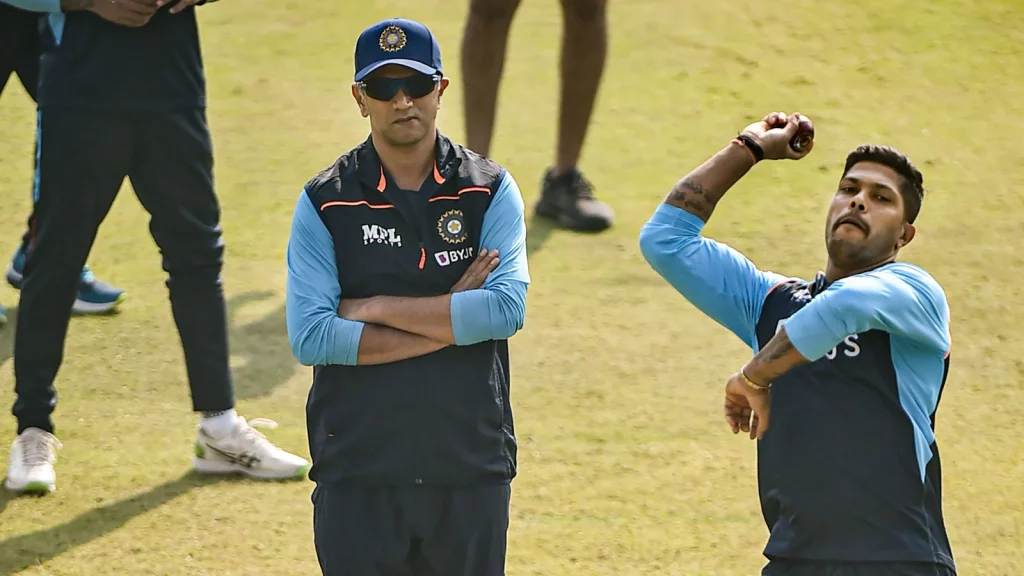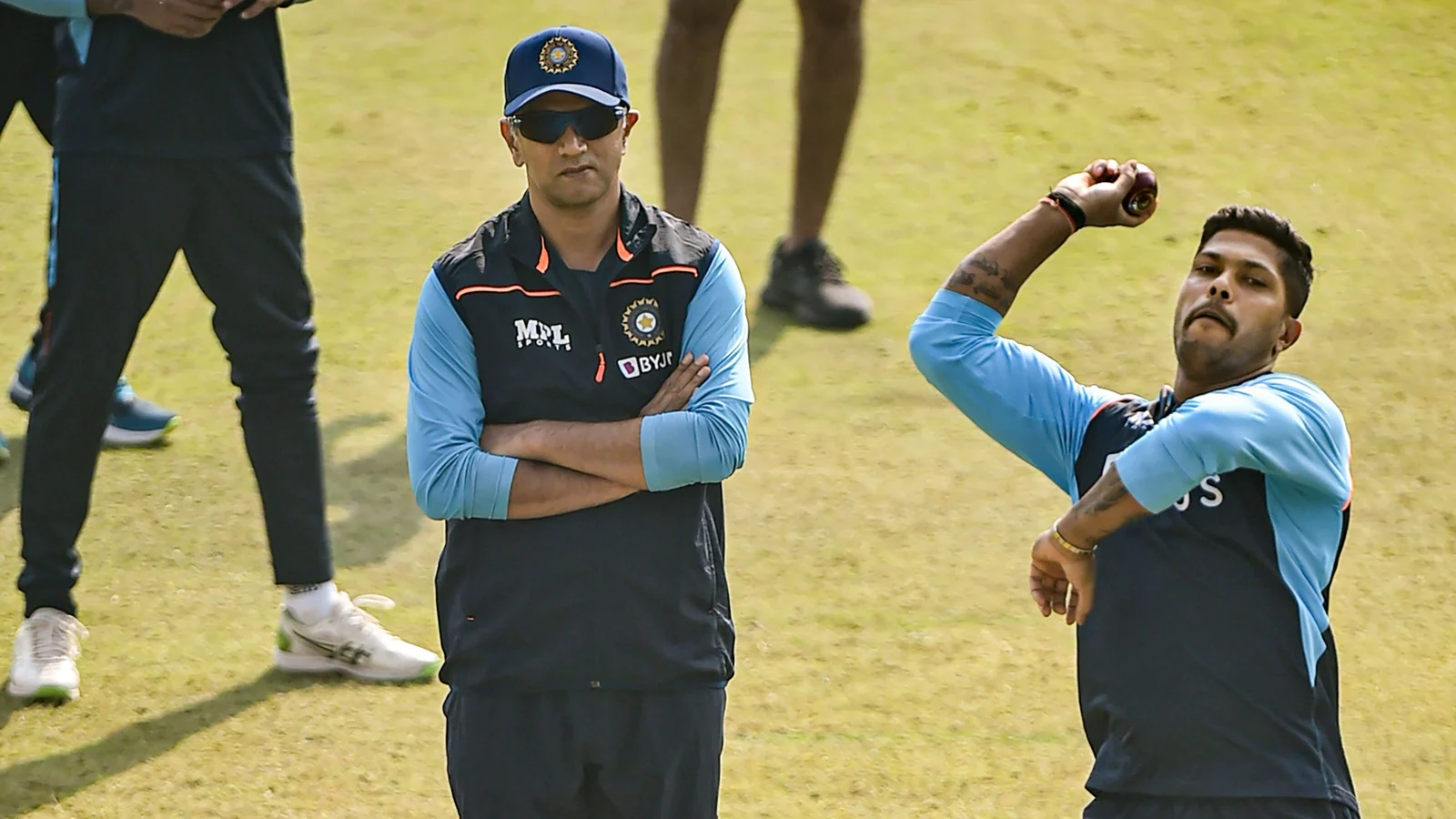 Notably, India will start the South Africa tour with a three-match Test Series starting from December 26. Star opener Rohit Sharma won't be available for the Test series. He is out due to a left hamstring injury. Priyank Panchal was called-up as his replacement. All eyes will be on India's pace department. Their performance could be a deciding factor in this series. On the other hand, batsmen also have to stand strong and play well in tough conditions.