Veteran off-spinner Harbhajan Singh has retired from all forms of cricket on Friday, 24 December 2021. Harbhajan Singh announced his retirement through a heartfelt tweet on social media platform Twitter. With this his career of 23 years came to an end. Harbhajan has taken 417 wickets in 103 Tests, 269 wickets in 236 One Day Internationals and 25 wickets in 28 T20 Internationals during his illustrious career.
Harbhajan announces retirement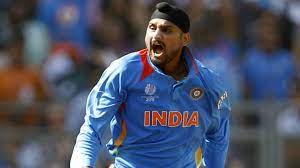 The 41-year-old wrote, "All good things come to an end and today as I bid adieu to the game that has given me everything in life, I would like to thank everyone who made this 23-year-long journey beautiful and memorable". He expressed his heartfelt gratitude to all his fans and well-wishers.
In the video he posted on his official YouTube channel, he disclosed the fact that he had delayed announcing his retirement because of his commitments with KKR in the IPL.
"There comes a time in your life when you must take some tough decisions and move ahead. I have been meaning to make this announcement for the last few years, but I was waiting for the right moment to share it with all of you: today, I am retiring from all formats of cricket. In many ways, I had already retired as a cricketer, but hadn't been able to make a formal announcement. I haven't been an active cricketer for a while. But I had a commitment to Kolkata Knight Riders, and wanted to spend the IPL season with them. But during the season itself, I had made up my mind to retire."
Here is the video he posted on his official YouTube Channel:
Career after Retirement
However, Bhajji said that he doesn't know what the future has in store for him, but he will love to serve the Indian Team, if given the opportunity.
"I have no idea about the future, but whatever I am today is because of cricket. I will be immensely happy if I can be of help to Indian cricket in any role in the future"
There have been speculations about his retirement for a long time. Harbhajan Singh can join any one team as a coach or mentor for the next IPL season. Harbhajan Singh played his last international match for India in the 2016 Asia Cup T20 against UAE. At the same time, Harbhajan was associated with Kolkata Knight Riders in the last IPL season.
Also Read: Top 10 Greatest Off Spinners of all time
Off-spinner Harbhajan Singh played only 3 matches in the last IPL, out of which he did not get success in a single match. According to reports, Harbhajan Singh can play the role of coach or mentor with any one IPL team. Also, he can play an important role for the team in the mega auction of IPL. Harbhajan was earlier seen playing for Chennai Super Kings and Mumbai Indians in the IPL.
hat-trick in Test cricket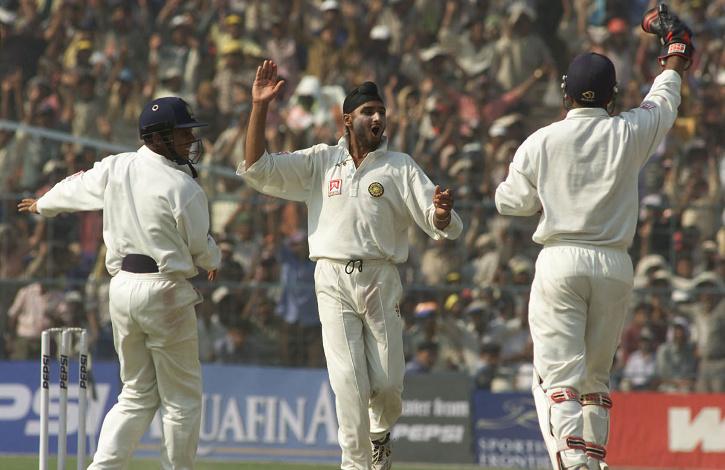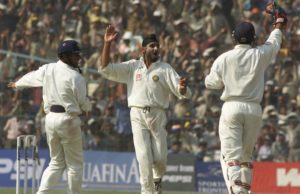 Harbhajan Singh, popularly known as Turbanator, is counted as one of the legendary off-spinners. Harbhajan won many matches for Team India with his bowling. He also took a hat-trick against Australia in the historic Test match played at the Eden Gardens in Kolkata in 2001. Harbhajan was only 21 years old at that time and after that match Harbhajan Singh became an integral part of Team India.
In fact, he took 32 wickets in the three-Test series against Australia in March 2001, including the first Test hat-trick by an Indian. This is one of the most memorable moments of his illustrious career. About his hat-trick, he said,
"If you ask me about my cricket career, my first real happiness was the hat-trick I took in Kolkata, becoming the first Indian bowler to do so in a Test match. I also got 32 wickets in the three Tests in that series, which is still a record,"
His pairing with leg-spinner Anil Kumble has given Team India many historic victories. From 2000 to 2010, the pair of Harbhajan Singh and Anil Kumble took over the front of Indian spin. Notably, both Kumble and Harbhajan have announced their retirement.
International cricket stats
Total Tests: 103 Wickets: 417
Total ODIs: 236, Wickets: 269
T20 total: 28, Wicket: 25
Also Read: Dhoni Best 5 T20I Innings – Top 5 best innings of MS Dhoni in T20 International
Harbhajan Singh's first and last match
1st Test: vs Australia, 1998 | Last Test: vs Sri Lanka, 2015
1st ODI: vs New Zealand, 1998 | Last ODI: vs South Africa, 2015
1st T20: vs South Africa, 2006 | Last T20: vs UAE, 2016
IPL career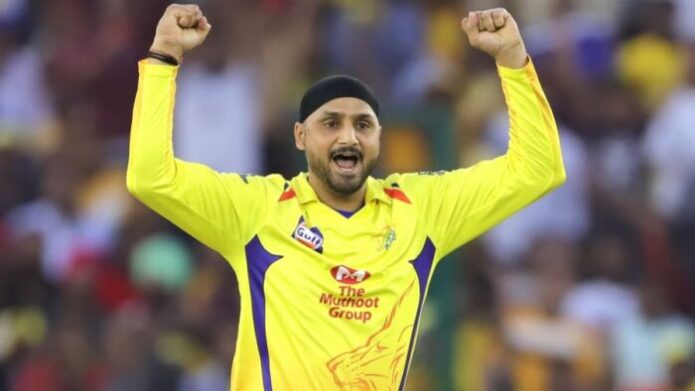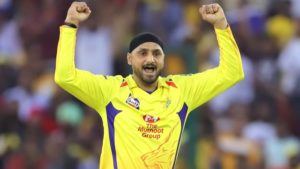 Harbhajan has relished a great success in the IPL too, taking 150 wickets in 163 matches, fifth on all time highest wicket-takers. Harbhajan also took 20 wickets in 22 Champions League T20 matches, being one of the major forces behind Mumbai Indians' to victory in the competition in 2011. Harbhajan's longest association with a franchise was with Mumbai Indians, who bought him in the 2008 auction and released ahead of the 2018 mega auction. Harbhajan had two years with Chennai Super Kings before finishing up with Knight Riders. Harbhajan has announced retirement from all forms of cricket, which means he will not be the part of the IPL 2022 as well.
Total Matches: 163 and Wickets: 150